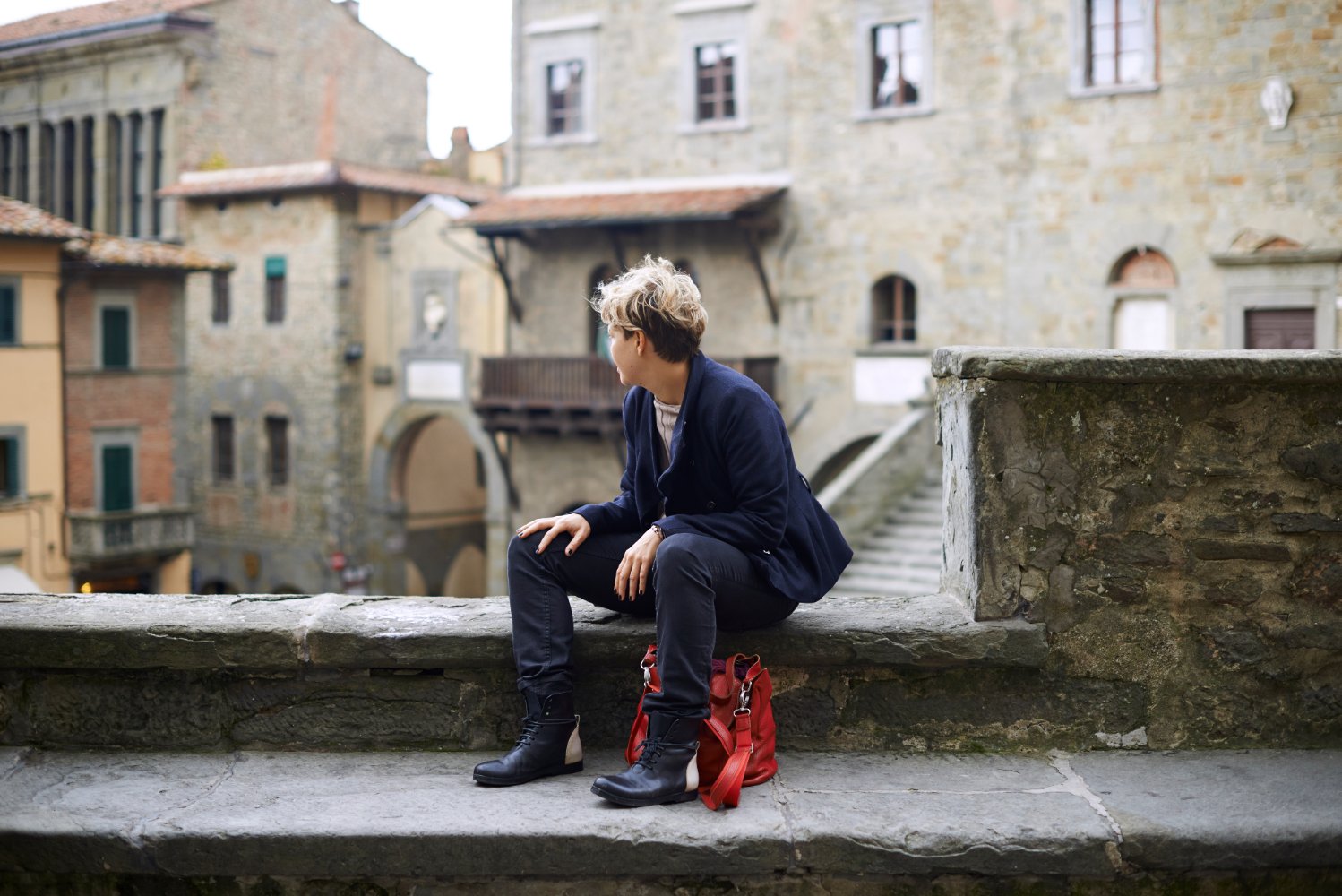 Kid Friendly Restaurants in Tuscany (tips)
Kid Friendly Restaurants
are not exactly a category or concept in Italy, this is one point that I had to specify in order to begin writing about them. One of tuscanycious' readers (Kimberly Dopke-Vanzi) asked me if I had any info on where families can feel relaxed about eating while their kids are with them!  However, I will need your help on this post... I find it essential to give readers some key terms in italian that might be useful - while trying to get help from waiters or restaurant owners.
Bambino - Bambini
: Child/Children  - in Tuscany kids are also called bimbi - the first magic word you need to know when you get to a restaurant! This way the host will seat you in a specific area (maybe even a little isolated) and things will be easier for waiters and for your kids to run in and out...
Mezza Porzione
: A half portion - Some restaurants do serve a half portion of pasta or more generally of any dish you order.  The kids will get a smaller plate with a smaller portion of food - and you won't end up having to throw things away, some restaurants charge you 50% as well.
Fasciatoio
: Changing Table/Top Absolutely necessary - unfortunately not many restaurants have one. I have seen restaurant owner's pull out tables cover them in tablecloths and ask mothers to place their babies there in the far corner of the restaurant hall.
Semplice
: Simple - Whatever you order for your little one in most cases should be simple - not too spiced or structured.
Microonde
: Microwave - if you need to heat something rapidly!
Area riservata
: An area reserved to children, once again I must be honest and tell you - you won't find too many!
Peperoni:
Regarding pizzerias - peperoni pizza translates to bell pepper pizza - so if its the english peperoni you want the right word is
salamino piccante
!
Patate Fritte
: French Fries - not good for them but you might need to treat them with some!
Soft drinks:
in italian the word
soda
means firm - still - if your kids want a Coke do not mention sodas! Just call the drink by its brand name. There's a network of moms that might help us complete this post or maybe we might help them with some restaurants we came across where our kids were treated fairly and we were given a break!
"Firenze Moms 4 Moms Network was setup to assist English speaking mothers in Florence and the surrounding areas.  This network was organized in 2004 to give information that is helpful for English speaking moms that are trying to raise children in Italy."
http://www.firenzemoms4moms.net/
Now, it's up to everyone to contribute - families-moms travellers have your say - which other tips can you give people coming to Tuscany with their kids?
You might also be interested in