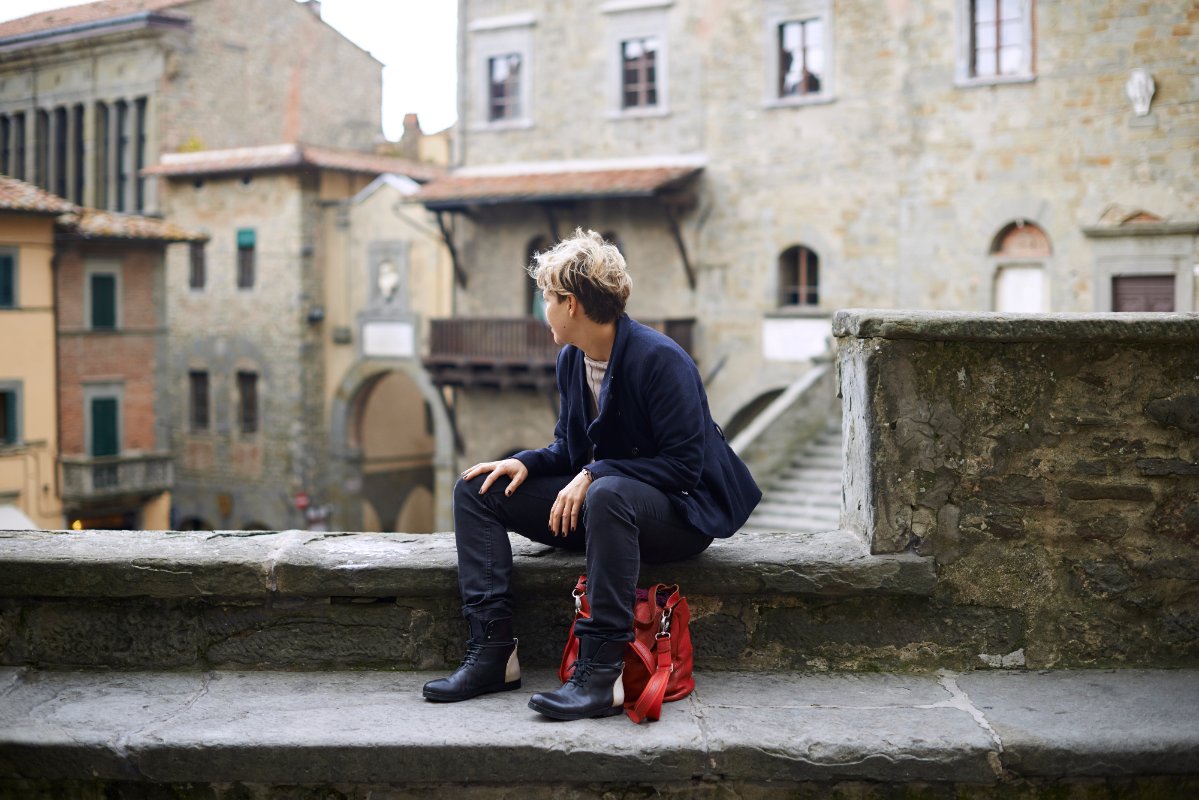 Kandinsky: from Russia to Pisa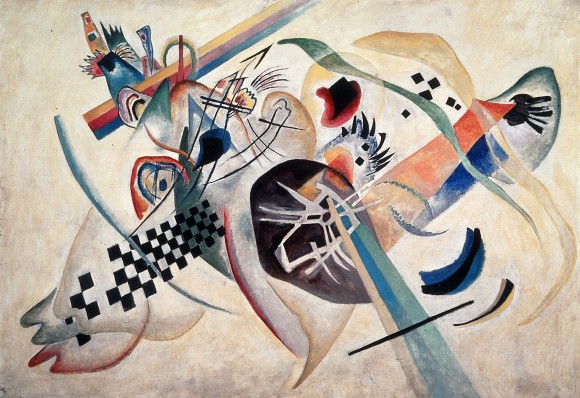 "I would draw stains and let them sing as loud as I could." – W. Kandinsky
Last weekend a special exhibition opened at the
Blue Palace
in Pisa:
"Wassily Kandinsky, from Russia to Europe"
. Over
fifty works
, from the period he spent in Russia (1901 to 1922), on loan from the St. Petersburg museum and from a few lesser known museums hidden in the endless Russian territory (Kandinsky himself gave some of his pictures to these remote museums, as he was working for a "network of museums" project, after the October Revolution). It is a show that presents a side of Kandinsky that has never before been explored in Italy. Kandinsky is known as the "father of abstract painting", but this exhibition takes us by the hand to let us discover what and who he was "before" he became famous: where he came from, what his young eyes saw while growing up in Russia (or while taking part in the ethnographic research group, which travelled to the Vologda region, north of Moscow, in 1889), the fairy tales he used to be told by his aunt, and what all of this meant for him and for his artistic sensitivity.
Tables, benches, wardrobes, sideboards… with the most vibrant decorations. Prints on the walls, icons… and colours everywhere.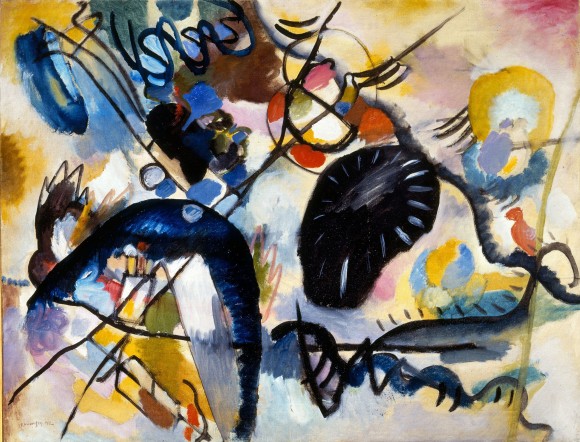 "I will never get the huge two storey wooden izbas out of my mind, with the samovar, gleaning in the window…Here I have learned to look at the painting not standing apart from it, but living its life myself, from the inside."
A selection of the objects that were to be found in the houses of the Russian pheasant are presented to visitors , who get a unique view onto Kandinsky's world. Then, room after room, the exhibition reveals how those first objects and colours can be found in his pictures, not only in his previous and more figurative works, but across his whole production, towards abstractionism:
he changed technique, but almost never changed subjects.
And we follow the artist's amazing and unique journey, alongside a selection of paintings by his dearest friends, or by artists of the same period, or area or with the same subjects.
An artistic evolution, careless of incomprehension and critics: "They told me that my only anchor for salvation would be for me to learn how to break down the colours".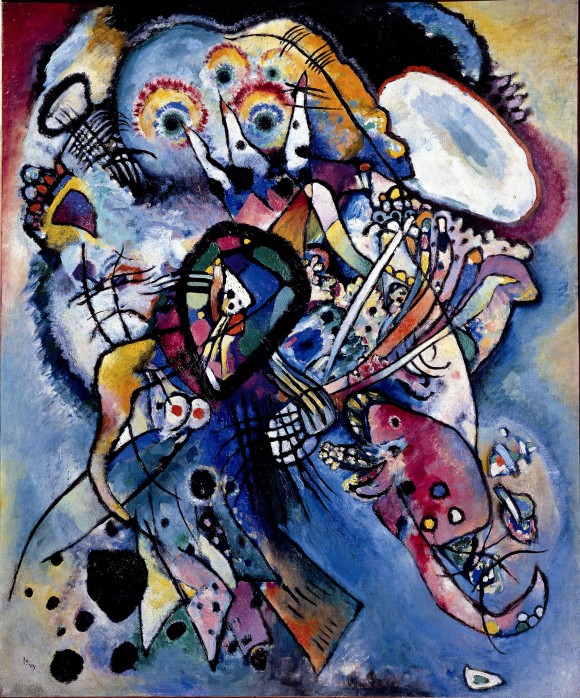 INFO
"Wassily Kandinsky, from Russia to Europe"
October 2012 – February 3, 2013
EXTENDED UNTIL FEBRUARY 17TH!!
Palazzo Blu,
Pisa
Opening times: Monday-Friday 10am-7pm, Saturday 10am-8pm, closed Sunday Tickets 10 € (audio-guide included)
website
You might also be interested in