Joust of the Saracens in Arezzo
The "Giostra del Saracino" is an event held in Arezzo that takes place twice a year, once in June and once in September.
The Joust of the Saracens, in English, originated during the Middle Ages but was revived in its actual form in 1931. Every city's neighborhood ("Quartieri") has a team of knights armed with lances who try jousting the "Buratto Re delle Indie", a wooden effigy representing a Saracen warrior.
The "Buratto" holds a shield with various scores: the knights' aim is to hit it without being belted by the "mazzafrusto", three heavy leather balls on the other Buratto's hand.
The best team wins a Golden Lance and glory for its own neighborhood, of course. The Giostra del Saracino starts at 11 a.m. with a proclamation, then there's a procession throughout the town, the blessing of the jousters, a parade and finally the competition.
This historical event in Arezzo ends with the Mayor introducing the winning Quartiere, giving it the Golden Lance.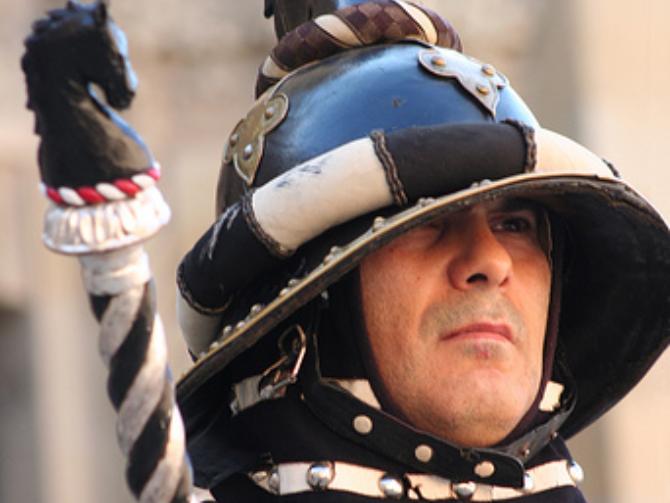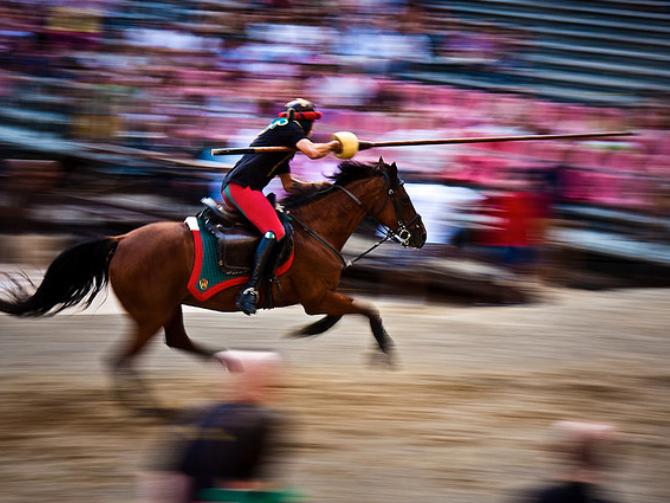 You might also be interested in
Time-based tour
Three days in the Valdarno area
Medieval and contemporary art, a wine trail and hearty winter recipes characterize this area between Florence and Arezzo