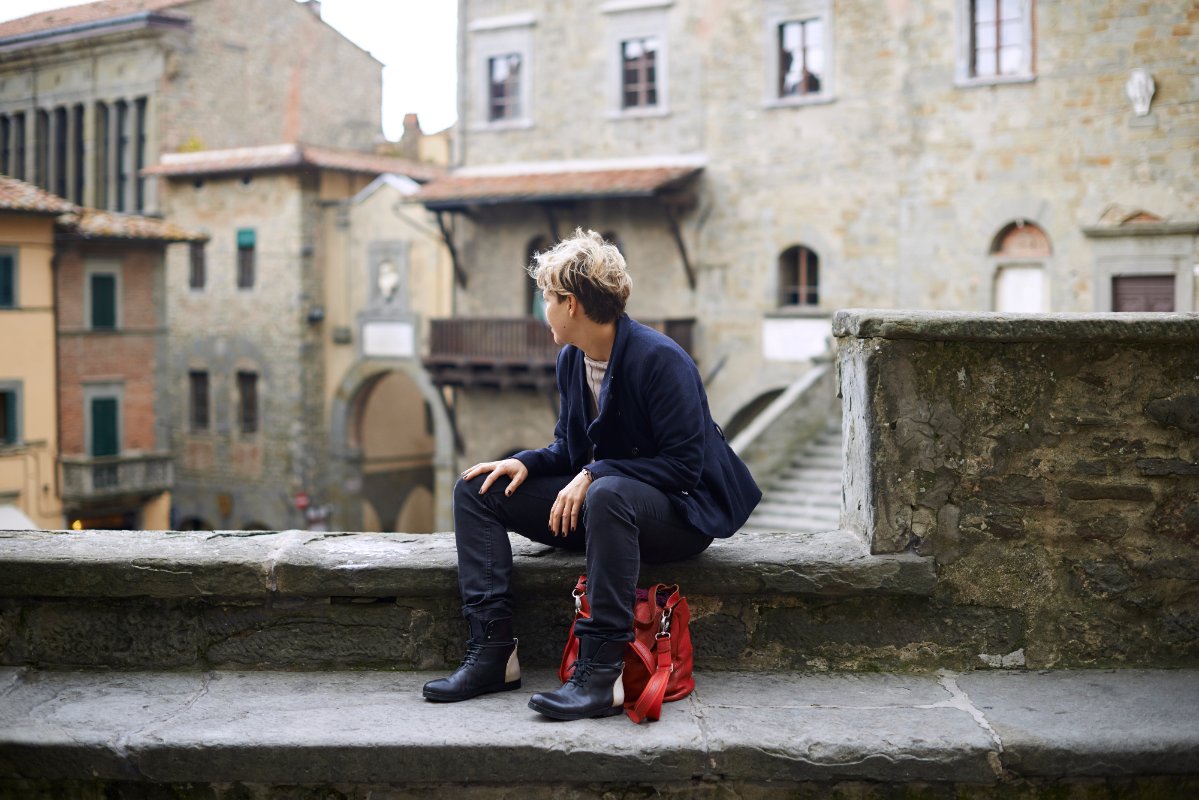 Italia Wave Livorno, Wake up & Psycho Stage Reviews
Hey rockers! Here you will find a selection of the live acts of the Wake Up and Psycho Stage during the
Italia Wave Love Festival 2010
. As I explained in my previous post
Italia Wave Livorno, Main stage Review!
The festival was divided in two areas:
Main stage
, located at
Stadio Picchi
and the
Wake up
and
Psycho stage
located at the
Rotonda D'Ardenza
in Livorno. As you probably noticed from the huge amount of pictures on
flickr
, videos on
youtube
and the
live blogging
post I wrote before leaving,
Tuscany Tunes
covered this edition of the Festival entirely! And guess what? I decided to make a list of the best live acts I saw during the most
"real" and "rock" part
of the festival that took part at the
Rotonda d'Ardenza.
Below you will find the top 5 bands that, in my opinion, will become huge in the next year or that you're surely hear about! TuscanyTunes's
Selection
of the best Live concerts and bands:
1 - Fast Animals and Slow Kids
They really are fast animals,
fast-stage animals
! The way they move, they act and they way use they use every tool (mikes, cables, ) available on stage made me think they were born to be on the scene! Besides their stage presence, that really influenced my opinion, I have to say this band was probably the most
rock'n roll
act of the whole festival, literally and figuratively! Their music can probably fall within the punk rock style, but what makes them so different from the thousands of bands playing the same genre out there, is the maturity in their stage presence, but especially the contrast between the serious way they "proclame" their pissed off lyrics and the irony spread in all the elements that makes up a band: lyrics, stage presence, and the way they play. If you got curious about
Fast Animals and Slow Kids
and want to know more, this is their
myspace
, here you can find their  twitter review
Fast animals and slow kids
,
here
some more pictures and a video about one of their songs:
Fast animals and Slow kids - Lei (live)
[youtube]http://www.youtube.com/watch?v=xsIuDU8D2Uo[/youtube]
2 - Alessandro Mannarino
I never enjoyed taking pictures of a band like in
Mannarino's act
! I have to be honest, he already is famous, but I didn't know anything about him! This guy already has a
Fan Page
with more an 10.000 fans, and his fame grew from the bottom, from the internet and small concerts for a few friends, such as "Salotto Live" with an almost "intimate" feel. However, even though I didn't know him it took a short time before I began to feel as if I'd always listened to his tunes. The stories he sings, the way he does it and the way he interacts with the audience is so natural and genuine that after 2 minutes it feels like Mannarino has been your friend for ages. Mannarino has been defined as the italian
"Tom Waits"
, his songs talk about love and lyrics narrate Italy's current political and social situation. In a few words, his music is a socially engaged parable that beats in time with lyrics that sound like modern folk poetry.
3- Bologna Violenta

I've heard so much to talk about
Bologna Violenta
, in my mind I was expecting a band of 5 elements all dressed in back, pretty pissed off making a huge noise! Bologna Violenta is one person:
Nicola Manzan
and yes: he's dressed in black, he's pretty pissed off and, even alone he can make a lot of noise! On stage each song is introduced by some
"movie" quotes or spoken interval that usually refers to life and every day episodes. These "introductions" are usually really "strong" and shocking although they're often full of irony! I'm pretty sure, whether you'll like it or not, Bologna Violenta's live show will stick to your mind and you'll talk about him and his songs. It's almost impossible to stay neutral to his performance.
To see his interview (only in Italian) check this
Intoscana
link out. Twitter review for
Bologna Violenta
and of course his
Myspace
!
4- Bud Spencer and Blues Explosion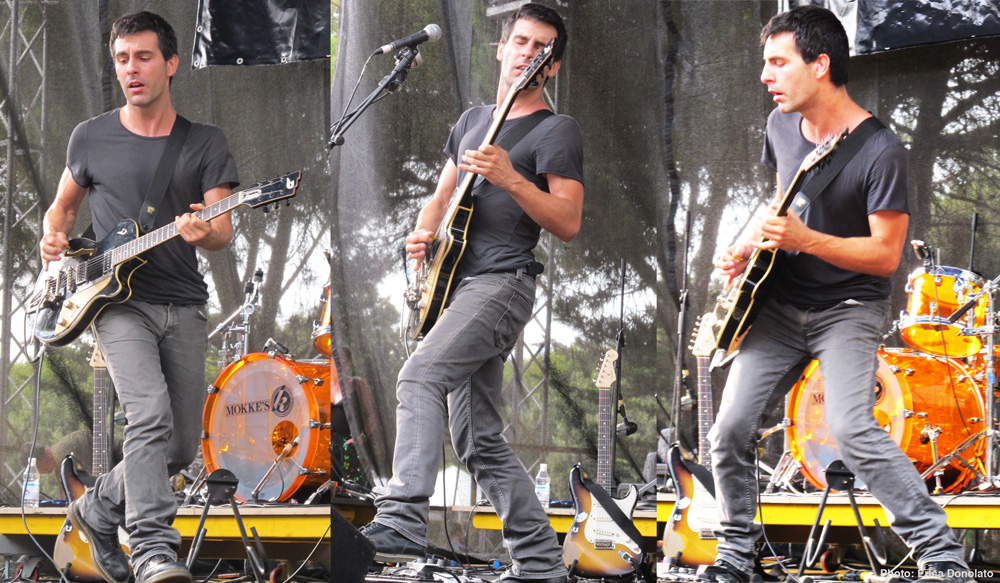 I know this name sounds familiar and somehow inspires both simpathy for the Bud Spencer connection, but also inspires some
"mistrust" for their close similarity with the Jon Spencer's Explosion :)! Well this band may sound like a "zany" version of the internationally alt-rock famous band Jon Spencer and Blues Explosion, but, please JSBE fans, don't get fooled by their name! This band definitely deserves to be listened to and especially to be seen live! Bud Spencer Blues Explosion are a duo, formed in Rome in 2007. They mix different styles such as blues, garagerock and grunge. When there are any, the lyrics are in italian, and the sounds created are amazing, jumping from electric to acoustic ones and they all give the illusion that there are at least 4 elements in the band and not just two.! This is their myspace and Tuscany Tune's twitter review for Bud Spencer and Blues Explosion! 5 – Fuzztones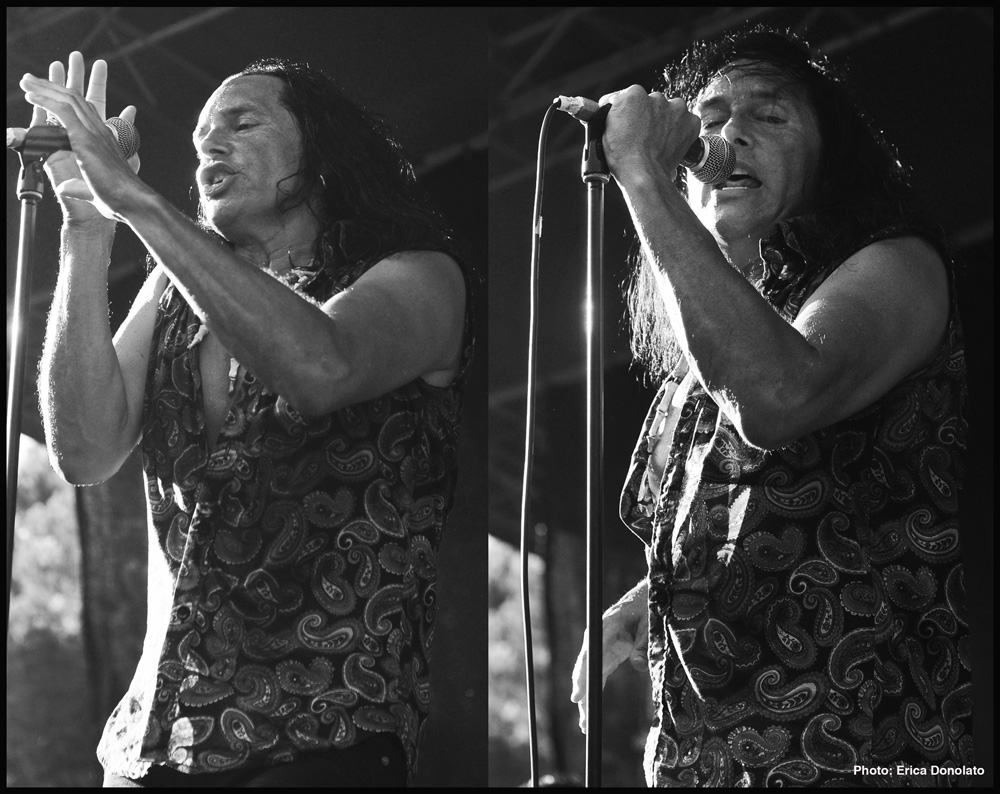 This band made the history of a genre of music, they ARE Garage-Rock! They were born in 1980 in New York and they influenced so many rock bands. Rudi Protudi, is the only founding member of the band, the others have all changed and came after, including the drummer Francesco Tonial - an old aquanitance of ours, (ex-drummer of  Sextress who comes from Codroipo, Udine - Italy) - and that is now moving to Berlin with the band! Rudi has his own view about present society and current lifestyle, of course this comes out in his live shows and through his lyrics. You don't  believe it? Listen to this interview! He also introduces the upcoming album... Here you can find the interview we made at Fuzztone's leader Rudi Protudi: And if you're not in the above list, check out all the interviews and live acts of the festival at Intoscana Page, Tuscany Tunes' micro reviews on Twitter also find and tag yourself in our Flickr Album : White Sunset DID Aiwa Systema Solar Video Dream Il Genio Les Spritz Bad Love Experience My awesome mixtape The People Speak Virginiana Miller Criminal Jockers Sir. Oliver Skardy and Fahrenheit 451 [geo_mashup_map]
You might also be interested in