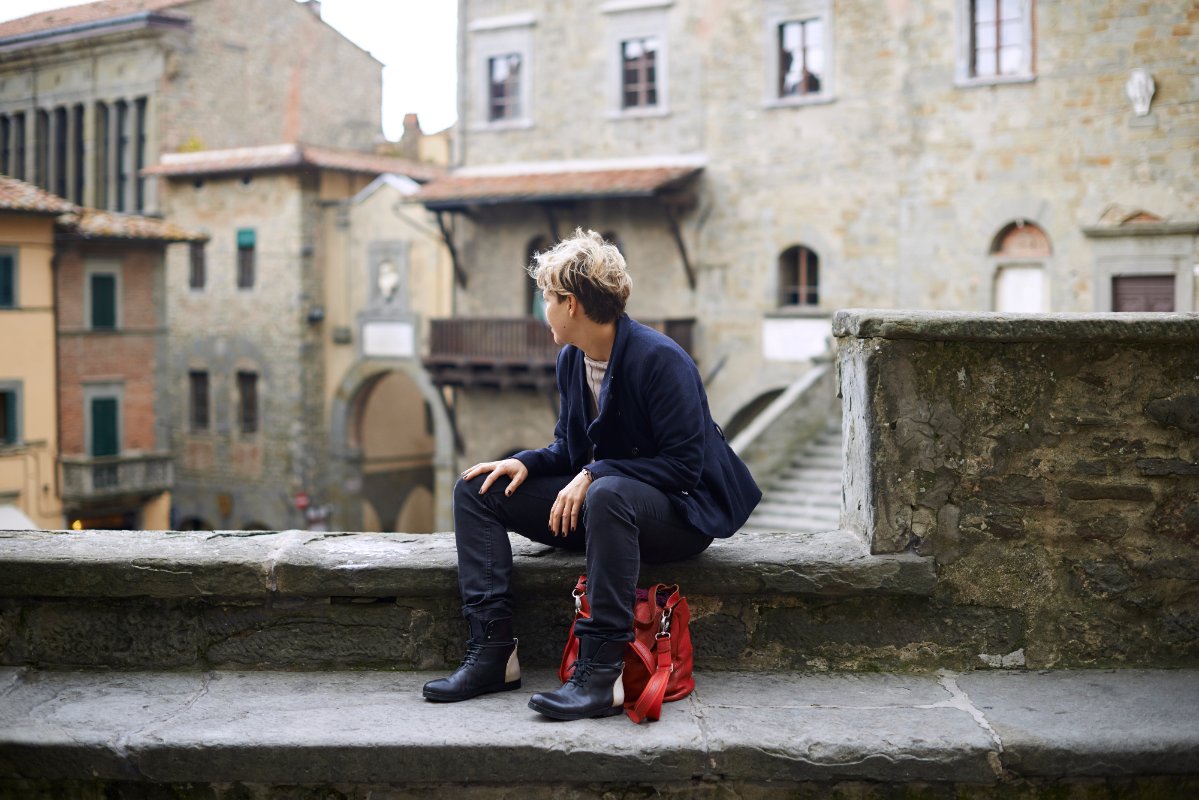 Italia Wave Livorno, Main Stage review!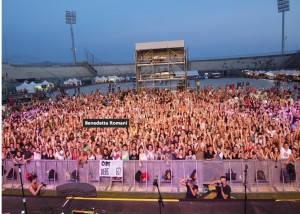 Last wednesday I took a train with a luggage full of cameras, cables, computers, cell phones and others electronical devices. I was heading to Livorno for the first day of the Italia Wave Love Festival! Maybe the hotel's housekeepers thought that I was a spy or an electrician :) but, no I'm a Social Media Reporter and I work for the Tuscan Region promoting events and live music.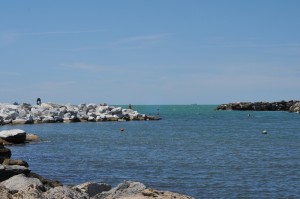 As I arrived in Livorno I felt so good! The smell of the sea, a little breeze and the idea of being surronded by music, sun and the beach for 5 following days made me pretty happy!
Ok, let's get to the point: The Music :) Italia wave was divided into two different areas, let's say a "Daytime" area defined as Wake up (10 am to 1 pm) and Psycho Stage (3pm to 7pm) both located in the Rotonda d'Ardenza, just in front of the beach. The night time area, better known as the Main Stage, was located in the Stadio Picchi. Two areas were separated not only by the distance, but also by the huge difference of shows planned, the difference of the styles and artists that played there and therefore the kind of audience attending at the events. At Rotonda d'Ardenza the bands playing were coming out from the Italia Wave regional contests taken during a year and some selected upcoming and slightly known italian bands. At Stadio Picchi the stage was mainly dedicated to famous, known, glamourous bands lots of them electronic oriented, and often their act were opened by some lass-known international bands. Well anyways, this is the first part of Tuscany Tunes review for the Main Stage shows: 21 July 2010 - Day One The first day of the festival this year was dedicated to the mediterrean music of some neightbours from: I-Voice (Lebabon); La Kinky Beat (Spain); Between all the bands that , I just found myself jumping and moving around in a dance mood without even realizing it! Was the calatan band La Kinye Beat here there's a video for you to check out their stile. It's a mix of punk, rock, with deumm and bass with some electronical influences, no wonder I couldn't stop moving :)[youtube]http://www.youtube.com/watch?v=XQAUTO-v69I[/youtube] Hindi Zahra (Morocco); Amazigh (Algeria and France) ; Daniele Silvestri e L'Orchestra di Piazza Vittorio The final act of Daniele Silvestri and Orchestra di Piazza Vittorio were exactly how I expected them to be. I have seen the Orchestra di Piazza Vittorio live before in 2005, and I have been fashinated about the unknown, exotical and ethnic sounds and the pecfect way they were played by the orchestra. Daniele Silvestri have never been on my favourite list of singers and composers, but the matching of his smooth voice with the orchestra's exotics vibes came out as a winning experiment! Here there are some shots of their live show.
22 July 2010 - Day two
Probably the most "Rock" night at this year's edition of Italia Wave Love Festival, the appointment with 80s and 90s music lovers with: Playmobil from Chernobil (a band coming from Campania Region in Italy) Brunori SAS (Italy)- Who won last year's edition of Ciampi Prize OK GO (USA) I always tought about OK GO as a "indie" boy-band who was using their nice and original videos to promote themselves in a clerver and viral way thought the net. Well I still think this, but at the same time I can also say that I found their show quite entertaining and fun, they know how to capture the attention from the crowd, let everyone feel protagonist and still the use of Internet and social networks are a main part of their show. During their show they took a picture of the crowd asking them to tag themselves the day after in their Fan Page on Facebook. [youtube]http://www.youtube.com/watch?v=V2fpgpanZAw[/youtube] Editors (uk) I've seen Editors live in 2007 in Australia, they were playing at 3pm in the main stage of Splendour in the Grass Festival, at that time there were probably 400 people watching them. I was coming from Europe, so I already knew them as a band, I only have never seen them playing live before. The reaction of australians who saw them for the first time, was quite surprising: they were starring at them with an open mouth, nobody knew the lyrics but they had the kind of look of someone who just discovered something special. Well last thursday's Editors live show at Italia Wave Love Festival was a mature show, for them as for the european public that already knew their style, their music and therefore were singing out loud! It was a great concert, I just was expecting a bit more "changes" from the albums as this was actually a "mature" show! [youtube]http://www.youtube.com/watch?v=8k7lZC4tTkM[/youtube] Groove Armada (uk) In a very 80s dress Becky Jones jumped into the stage of Italia Wave Love Festival, and never stopped dancing since the end of the concert! Groove Armada show was her, her David Bowie's dress, the crazy lights and the fog mixing with it! Again, not my style of music but kind of involving and visually very very pleasant and vivid. It might have been one of most visually attractive live of the festival, but also so far away from my idea of Italia Wave Love Festival. [youtube]http://www.youtube.com/watch?v=RTgx4o8SJnc[/youtube]
23 July 2010 - Day Three:
Palomino Blitz (Lazio) ...A Toys Orchestra (Italia) Urban Swing Sound System (France) During the third day of the Italia Wave Love Festival I was quite impressed by Urban Swing Soundsystem. The intense voice of the three singers really catched my attention, especially the way they mixed up different styles of music live Jazz, R'n B, hip hop and swing. Here there's a Video about the girls: [youtube]http://www.youtube.com/watch?v=Qn_Kz9KEKfI[/youtube] Noora Noor (Norway) Faithless (Uk) Also, I never thought I could find myself in the middle of the crowd dancing and following Faithless words and singing with him! He's far away from anything close to the concept of music in my mind! But that's what I did, I've been dancing his music and this is the proof! [youtube]http://www.youtube.com/watch?v=vzt4g0VQAS0[/youtube] And here there are some (a lot of) Pictures. Here a selection located in the Italia Wave Love Festival group on Flickr: For the day 4 and day 5 reviews from the Main Stage @ Italia Wave Love Festival, but especially for the Wake up and Psycho Stage Reviews... stay Tuned, or better said: stay Tuscany Tuned :)!
You might also be interested in