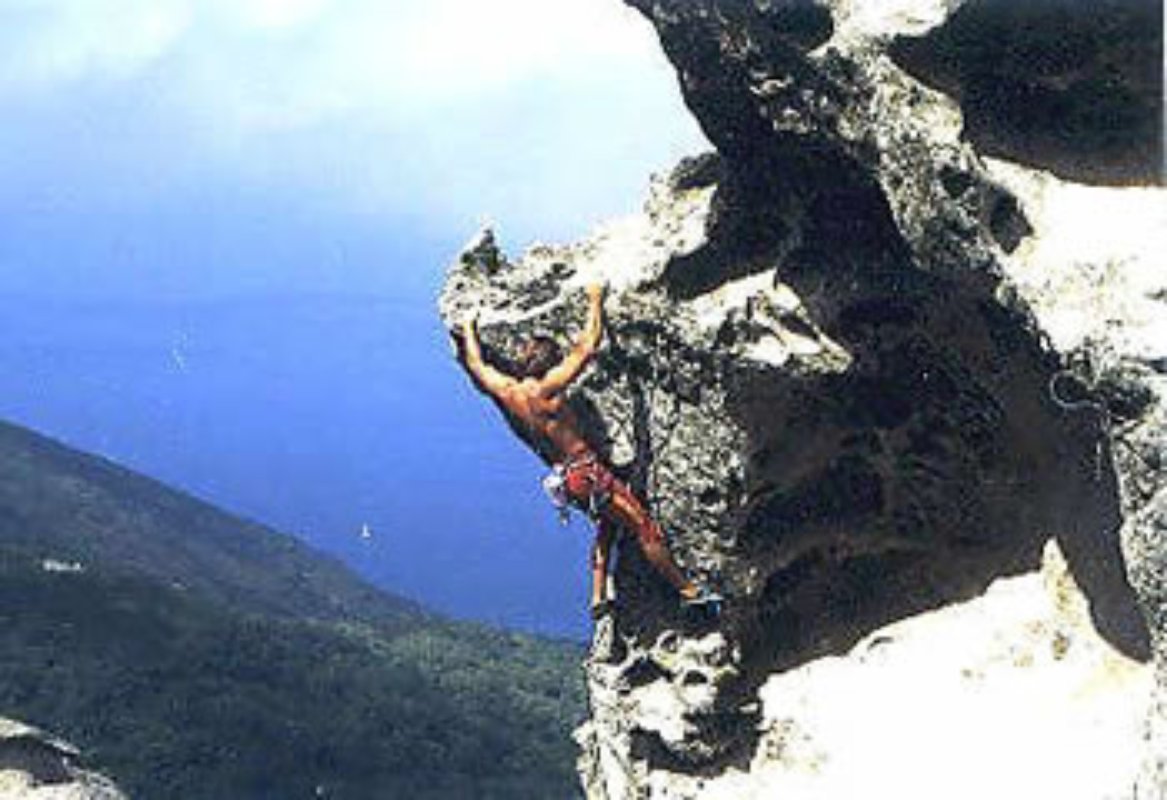 Isle of Elba: sky and sea
The pearl of the Mediterranean as you have never seen it before
The queen of the Tuscan archipelago seen from a new perspective. After the thrill of a rock climb you'll find yourself on a summit that you can only reach via this magnificent sport, or launched with a paraglider to admire the landscape like only the birds can. Sport, emotions and adventure for a view that only a few can enjoy.


Free climbing
A gray and pink granite mountain, more than 1000m high, a mountain range that crosses the entire western part of the island, high cliffs over a spectacular sea: the Isle of Elba is a true paradise for those who love freeclimbing. There are many spots on the island that can only be reached via free climbing paths. Among these possibilities are the rock roads in the territories of Chiessi, Pomonte and Marciana. In particular, the northern slopes of San Bartolomeo where a road offers an easy way to the top.

Paragliding
The emotion of the silent flight of the falcons and seagulls is one of the most interesting experiences of the Isle of Elba. Many departure points ideal for take off and landing can be found on Mount Capanne which is a perfect trampoline for this sport, offering upward currents that can carry you up to 2000-2500m for 3-4 flight hours. It is also ideal in the absence of wind gliding over the woods and brush section to the sandy beach. Another good launch point towards the north or south is the summit of Mount Perone. The eastern side of the island also offers good launch points over the valleys. Easier flights, with equally suggestive landscapes, depart from the area of central Elba, from Monte Orello and Norsi, towards the western coast and Portoferraio Bay.
You might also be interested in
Tuscan Archipelago
Crystalline waters, Mediterranean shrubbery, pine groves overlooking steep cliffs, hidden coves and sprawling soft sandy beaches: the Tuscan Archipelago is an mesmerizing set of Tuscan islands with wild nature and magical sea beds worth ...
Scopri Tuscan Archipelagokeyboard_backspace