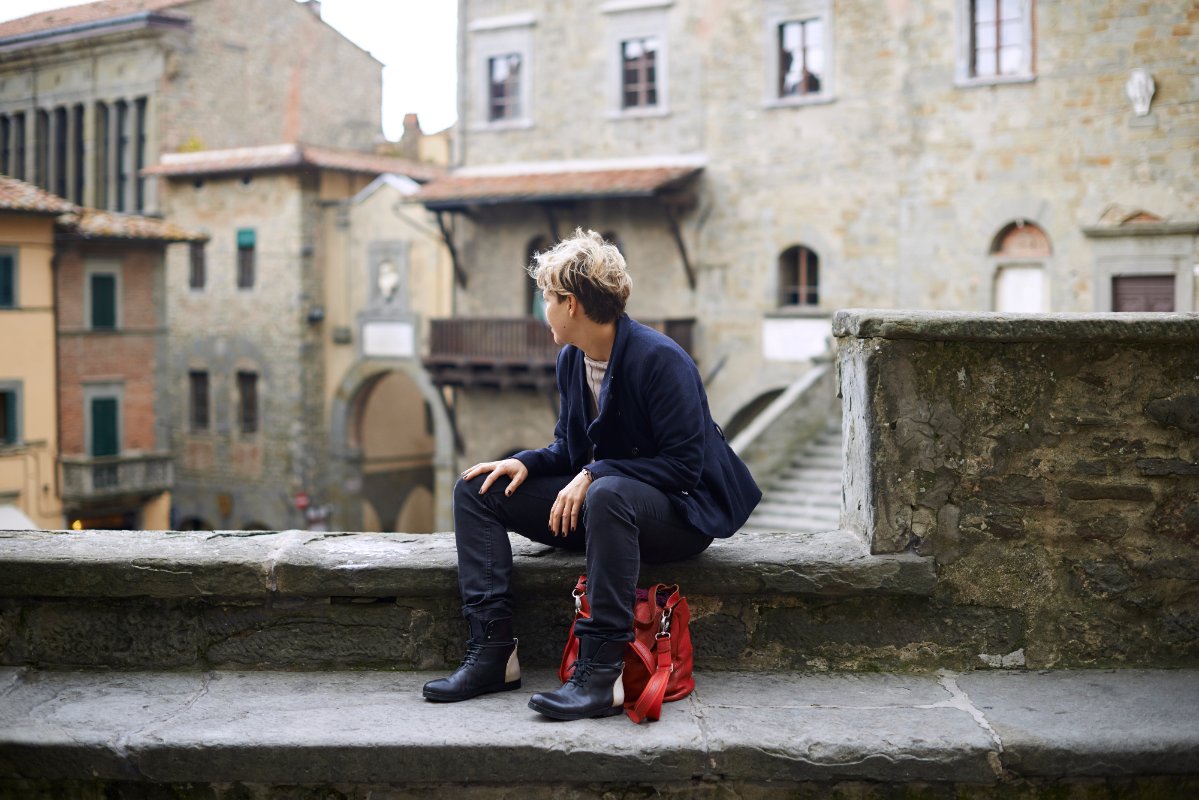 Interview with Nardia Plumridge from Lost in Florence
Recently, we submitted a survey and our followers mentioned Lost in Florence as one of their favourite websites to find travel information about Tuscany. We know that Nardia Plumridge, the curator and founder of Lost in Florence, is a big fan of Tuscany, so we asked her some travel inspiration tips.
1. How and when did you decide to explore Tuscany?
I first came to Tuscany as a teenager and instantly developed wanderlust for the whole region. The hilltop towns, grand palaces and historic cities were awe-inspiring. Since I've spent a lot of time in Tuscany, since 2000, before finally relocating from London to Florence in 2010.
2. What did you find in Tuscany that you didn't expected?
So much history, and I mean so much. I truly believe it will take a life time learn most of the tales and then possibly not everything. I love the quirky stories, the legends and myths, which make the visual beauty of Tuscany even more exciting if you know the background to how these places came to be.
3. Which are the top 3 experiences to have in Tuscany?
Just three?! Ok, one, wine tasting in Chianti is a classic thing to do for a food lover. Delve into the antique cellars of Le Corti in San Casciano to see not only one of the oldest wine cellars in the world but also a classic villa plus fine wines also. Two, climb the tower of Palazzo Vecchio in Florence for the best view of the Renaissance city, its terracotta rooftops and Duomo. Find the Lions House which Cosimo the Elder would keep a collection of lions that were brought out for large festivals. Three, take a Terme bath - these natural hot springs are a steady 39 degrees Celsius with many containing sulphur that holds many healing properties. A favourite terme is near Siena, San Giovanni Rapolano Terme, which has both an outdoor and indoor pool where you can relax in the hot baths overlooking the rolling hills and greenery of the countryside.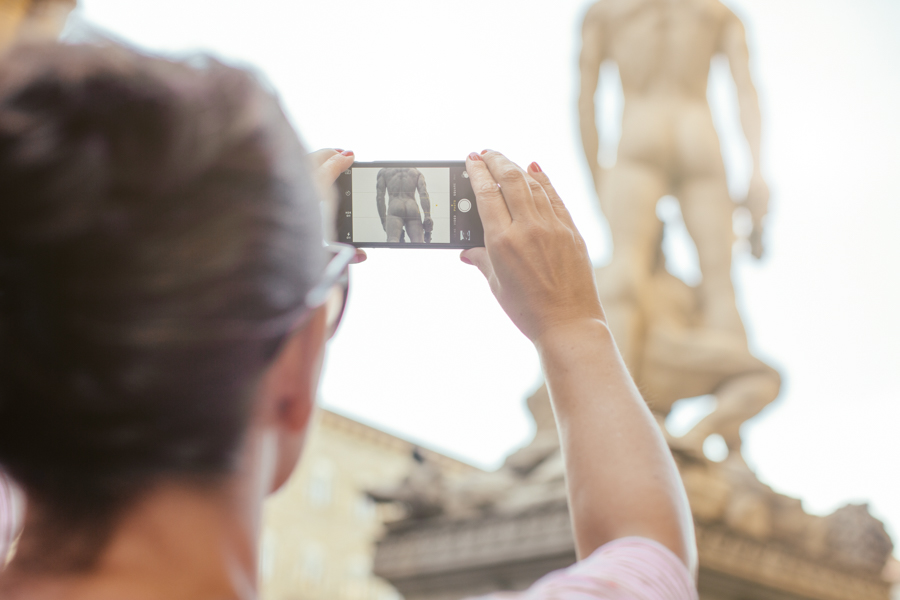 4. What is the best way to explore Tuscany and why?
By car…then foot. If you have the flexibility to drive around Tuscany you can visit the smaller towns not frequented by the big tourist buses, offering a more authentic experience. Driving around the countryside is fairly simple with the autostrade and there is often decent parking at the less travelled towns. Then walk! Explore the cobbles streets and quaint shops, panorama lookouts and lane ways, find a cute cafe for a coffee or if cocktail hour, try a Spritz.
5. Tell us your personal top 5 Tuscan foods you can't do without?
* Finocchiona salami – this regional salami with fennel seeds it just moreish! I opt for it every time I buy a panino. * Tuscan wine – red is king here but I also love the white wine Vernaccia from San Gimignano and in the summer months, rose from Bolgheri. * Pecorino cheese from Pienza. I prefer the younger, fresh version that is soft and creamy, however aged is good, especially with a Vernaccia Reserva wine. * Wild boar – another local specialty, I love the ragu which is traditionally served with pappardelle, thick flat pasta. A good ragu is slowly cooked over hours so it's infused with flavour and particularly comforting in the autumn and winters months. * Truffles – not just a speciality in Tuscany, there are other wonderful regions in Italy for this prized product. I love truffles any time of year, especially in November during the annual festival in the quaint hilltop town of San Minato. Its streets fill with food stalls offering hearty samples of truffles infused in cheese, meats, oils and cream. It's one of the best days out you can experience and a perfect day trip from Florence in November.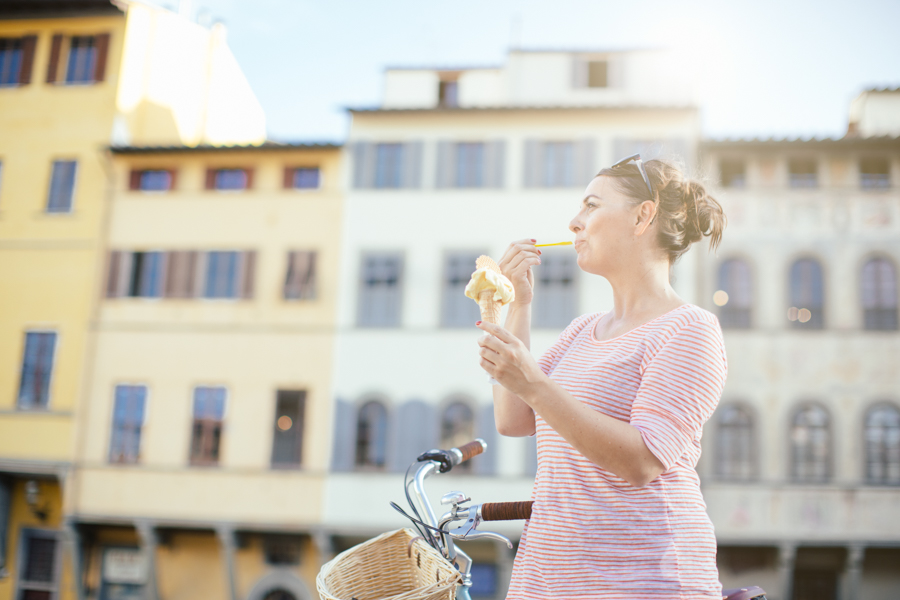 6. What are the 3 events not to be missed in Tuscany?
* Mostra Mercato del Tartufo Bianco, San Miniato – Celebrating all things truffle (see above) it's one of the largest festivals for this delicate product in Italy. Grab a glass of local wine and walk around the town, exploring the undercover stands and shops selling food products and also home wares. Then grab a meal in a local trattoria… it's on every weekend throughout November. * Bravio delle Botti, Montepulciano - Who doesn't want to see teams of men push wooden wine barrel around a historic hill top town? A traditional barrel rolling race between the eight Contrade (divisions) of Montepulciano competing for a Palio, a painted cloth banner. The barrels weigh 80 kilos and have to be rolled uphill for 1800 meters along the main street in town ending in Piazza Grande. Takes place on the last Sunday in August. * Luminara & Regatta of St. Ranieri, Pisa - Luminara begins the festivities to honour Saint Ranieri, the patron saint of Pisa. Every June 16, over 70,000 candles light up the palaces along the Arno River, with a fireworks display at 11pm. The next day, four boats representing the most ancient districts of Pisa compete in the Regatta of Saint Ranieri along the river, celebrating Pisa's heritage as an ancient maritime republic.
7. Which is your favourite place in Tuscany for a romantic getaway?
I am a fan of a weekend away at an agriturismo. These are normally farmhouses, which have been turned into B&B stayovers positioned on a working estate, often surrounded by glorious vineyards and olive groves. A favourite is Guardastelle run by the charming Susanna and Fausto with four bedrooms in the restored farm house and five individual outside buildings restored into self contained apartments available for week long stays. It's walking distance to San Gimignano and the wine the farm produces, including Chianti reds, are delicious and well priced too.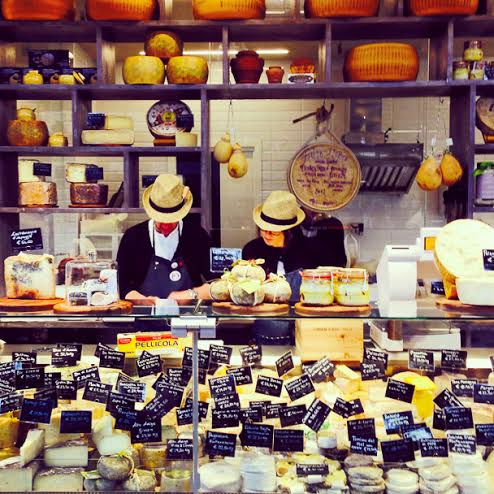 8. Is there a Tuscan expression that makes you smile?
Dolce far Niente, the sweetness of doing nothing. It's not just a Tuscany saying, rather an Italian one but it's simply fantastic…and so true. Italians are very good at savouring a moment, be it a long family lunch, enjoying a good glass of wine, or an evening passeggiata (walk)…enjoying the simple pleasures in life. Having lived in big, fast paced cities in the past this idea is of enjoying doing very little is heaven and the saying always brings a smile.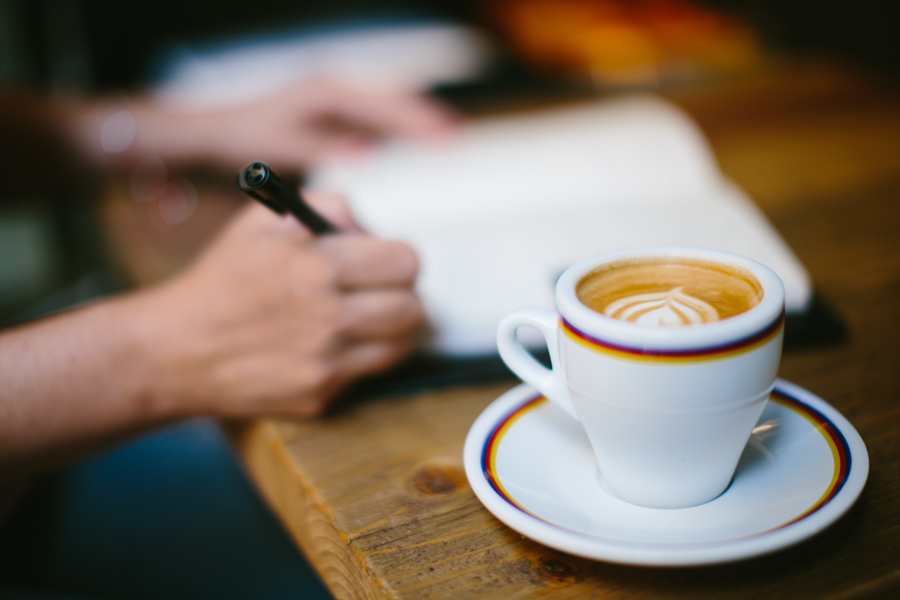 9. Can you tell us a figure, past or present, which represents Tuscany?
Anna Maria Luisa Medici, one of the last of the mighty Tuscan family, who created the Patto di Famiglia ("Family Pact") in 1737 ensuring all Medici personal property was given to the State and nothing was to be removed from Florence. She seemed very strong willed, adventurous and wise, and is a figure many travellers know very little of yet is responsible for all the Medicean art and treasures remaining in the capital today. The English language play, The Medici Dynasty, is a wonderful way to be entertained and learn 300 years of Tuscan history in one short hour. It's performed five nights a week and worth seeing when in Florence.
10. In one word… Tuscany is?
LIVING!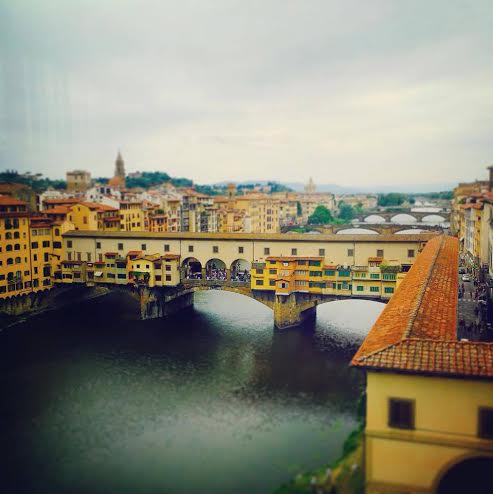 BIO
Nardia is a travel, food and wine journalist with a passion for Italy that began as a teenage girl. Today Italy's food, lifestyle and culture, 'la dolce vita', is her daily inspiration. When not eating and drinking around Italy, she is writing for her website, Lost in Florence, a city guide to the less travelled venues in Italy's Renaissance capital. Thank you!
You might also be interested in