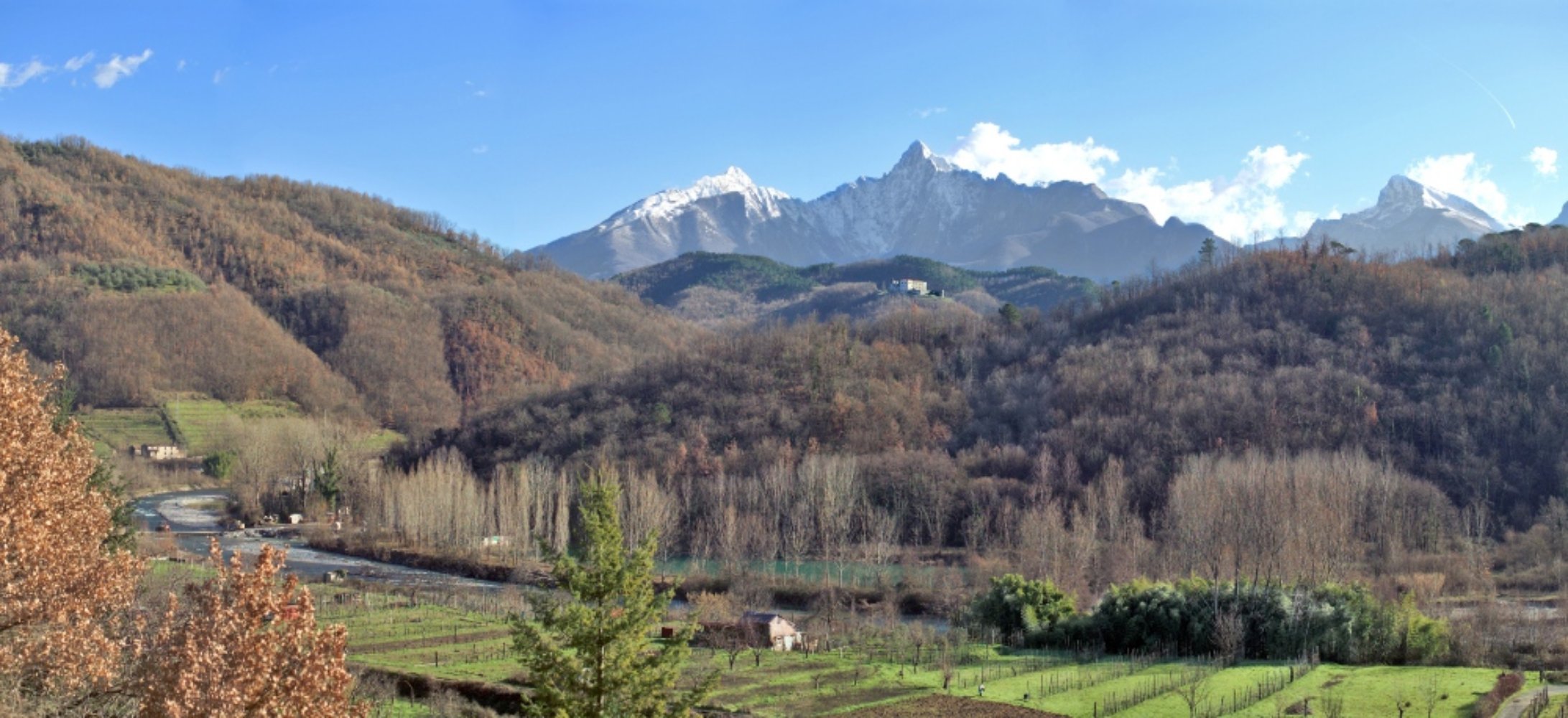 In the valley of the 100 castles in the Terre dei Malaspina
Lunigiana, a land rich in history
Land of the Moon, Land of Tuscany, a historic gateway to Europe along the age-old Roman road and the medieval Francigena, and an important connection to the Mediterranean.

The Land of the Moon lights up the magical and mysterious forests of the Apennines, with the holy areas of the stele statues (ancient deities, stone people who reside in Piagnaro castle).

A contested land, a meeting place, one step on an endless journey back to a time of men, goods, ideas and artists; a land of crossings, where architectural and artistic styles talk to us with the same precision of the stone masters who carved the Bible of the Poor in the churches of Sorano and Codiponte.

The many castles control the passes and observe the visitors from on high, inviting them to discover the secrets of the greenery in which they are surrounded, glaring in the luxuriant summer splendour of the chestnut and oak forests. They escort the visitors in the towers, from which mankind has always dominated the area and, in the subsoil, where the first Apuan Ligurians (Grotte di Equi) lived and made their land their own.

Today, visitors can explore the natural habitats protected by the Parks of the Tosca-Emilian Apennines and Apuans by mountain bike, on horseback or on foot along the trails of the past.

The Land of the Moon and also the "Lands of Malaspina": in the castles of the historic Lunigiana, from Fosdinovo to Pontremoli, the history of the noble house that welcomed Dante during his exile offer the past mixed with the present: the sculptures of Cascella in Verrucola di Fivizzano castle, the smell of old books in the Castiglione del Terziere castle, memories of Dante Alighieri in Mulazzo at the court of Franceschino and the charm of the sea in the adventures of the great navigator Alessandro Malaspina.
Source: Servizio Turismo Provincia di Massa - Carrara & Unione Comuni Montana Lunigiana
You might also be interested in