Even before setting foot in one of the local Renaissance hilltowns, a journey through Tuscan culture begins simply by chatting with the inhabitants
In the Sienese Val di Chiana, cradle of the Italian language
The Sienese Val di Chiana is Tuscany's keystone. It both divides and unites Tuscany with neighbouring Umbria; it binds the provinces of Siena and Arezzo; it stretches south towards Viterbo and west to the Val d'Orcia and Monte Amiata. It is not therefore an area clearly, cleanly marked out by natural borders like mountain ranges or great rivers; its openness has always made it a cultural melting pot, but one which has nevertheless managed to keep its heritage and traditions, whether intellectual or culinary, intact.
It's worth saying something about the traits of the 260,000-odd inhabitants of the area, which covers 10 municipalities. Their identikit, noted even by foreign visitors, is a fondness for saying things that have an almost proverbial quality, deploying their wit, wisdom, a pungent verboseness and a jealous love of their traditions. Even though they might indulge in hyperbole that seems completely banal, well, the deepest truths lie in the deepest banality. In every little village, in every town centre great or small, you will hear a lot of authentic "toscanacci" - true Tuscans born and bred. It might be an old builder, a shopkeeper, the guy who mans the petrol pump or even the professional snob who thinks they're above it all, who at the right moment will perfectly embody the character of the true Chianino - maybe with a funny joke that comes out of nowhere, often profound enough to evoke a culture passed down through the generations.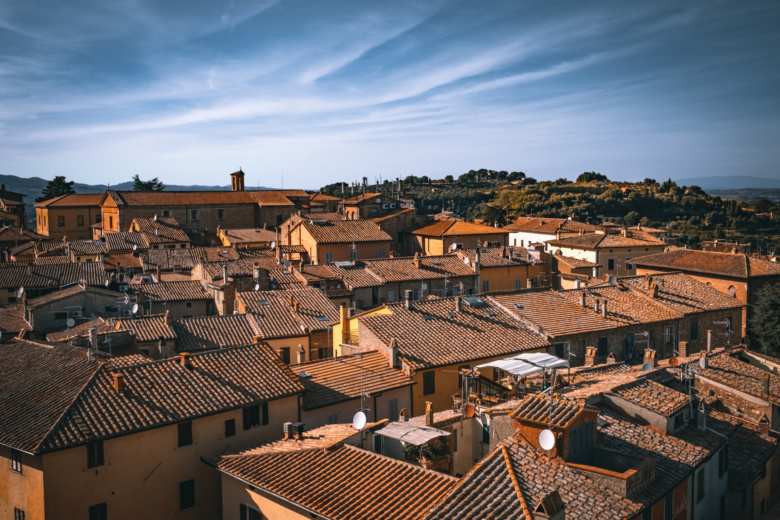 They might seem like caricatures designed to face off in a film with Pieraccioni or Benigni, but these are people who genuinely exist, and who are part of everyday life in the Val di Chiana. Everybody here likes telling stories; not that this is an exclusively Tuscan gift, but fables are certainly in our DNA, thanks probably to the veglie tradition that is at its strongest in the Sienese countryside. At this point, we should talk a bit about the language that is spoken in the Sienese Val di Chiana: one celebrated scholar has identified the triangle of land between Chianciano Terme, Montepulciano and Pienza as the area where Italian is instinctively spoken in its purest form. They say, in fact, that here we don't have a dialect. For our part, we like saying that our language is an unItalian Italian, because we use it in a sharp, jagged way, squared and angular like the ashlar in the façades of certain Renaissance palazzi. It may be fairly pure, but the results are not always intelligible to foreigners. We may not have a dialect, and we may speak a very "polished" Italian; but listen to us speak our Italian in which everything is a figure of speech, a proverb, a paraphrase clear only to ourselves, like a piece of jargon among those initiated into who knows what mysteries. In some ways, ours is the least comprehensible Italian that is spoken in Italy: another way in which we are unique.
You might also be interested in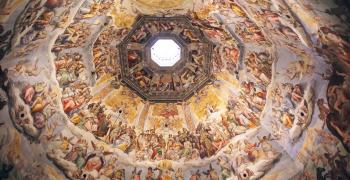 Learn more
Art and Culture
Tuscany is the cradle of the Renaissance and known all over the world for its immense artistic and cultural heritage.
continue...