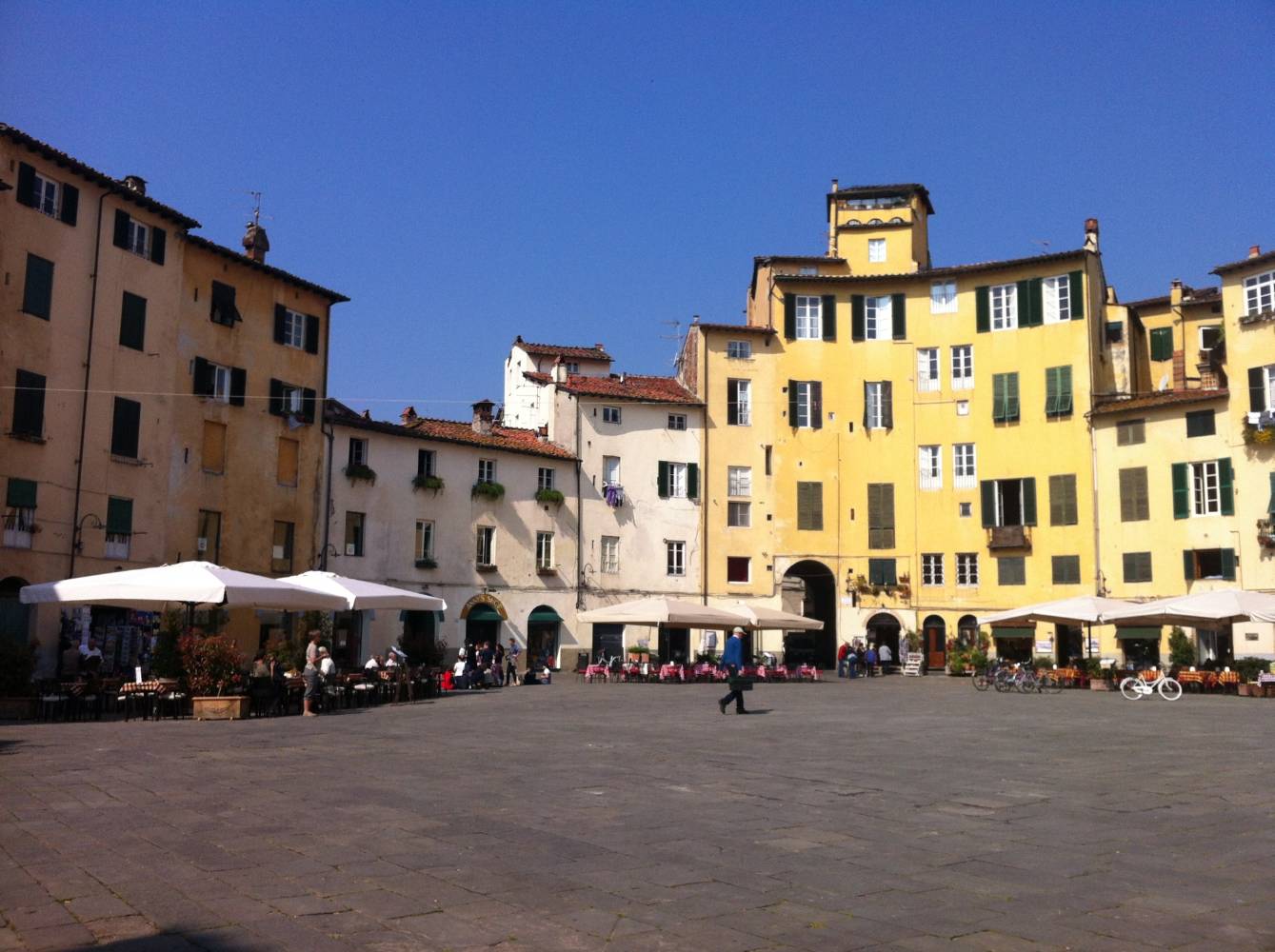 Ilaria del Carretto's tomb
This masterpiece by Jacopo della Quercia is kept in San Martino Cathedral in the walled city of Lucca
From "Slowtuscany": Stories about Tuscany by Damiano Andrei

Translation by: Andrea Brown, Giovanna Novelli, Munmun Gosh

On our journey through Tuscany we never stopped in Lucca. This city would be worth a series of mentions only for its centuries-old history, extraordinary artistic and architectural treasures and delightful aristocratic gardens. That's why I apologize to those who visited Lucca and loved it more than any other Tuscan city. We could even say that Lucca can be thought of as an atypical Tuscan city; Lucca is just Lucca. We discover this city at the feet of three mountains which protect it as if it were a treasure chest; Mount Pisano, the Apuanian Alps, and Mount Barbona provide 4,000 meters of white marble and Verrucano stone. Despite the protection given by these mountains from the rest of Tuscany, Lucca in 16th century was provided with an imposing circle of powerful and impregnable walls.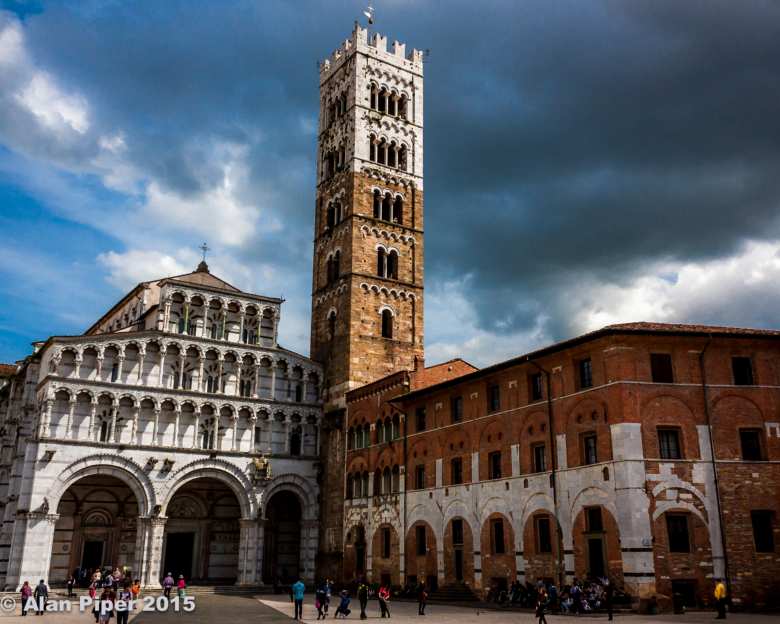 Due to its protection, its one hundred churches and elegant palaces could remain safe for many centuries, even to the point that the Grand duchy of Tuscany in Florence was never able to include Lucca amongst its territories. It often came to mind that perhaps this defence and isolation was concealing a treasure, perhaps a treasure hidden somewhere in the city that's looked over by all its inhabitants. Some years ago, I entered the Cathedral and I found a tomb with a name, a time, two clasped hands with long thin fingers, a serene face, smooth and clear skin and a luminous mantle and a couch adorned with silk cushions and velvet clothes.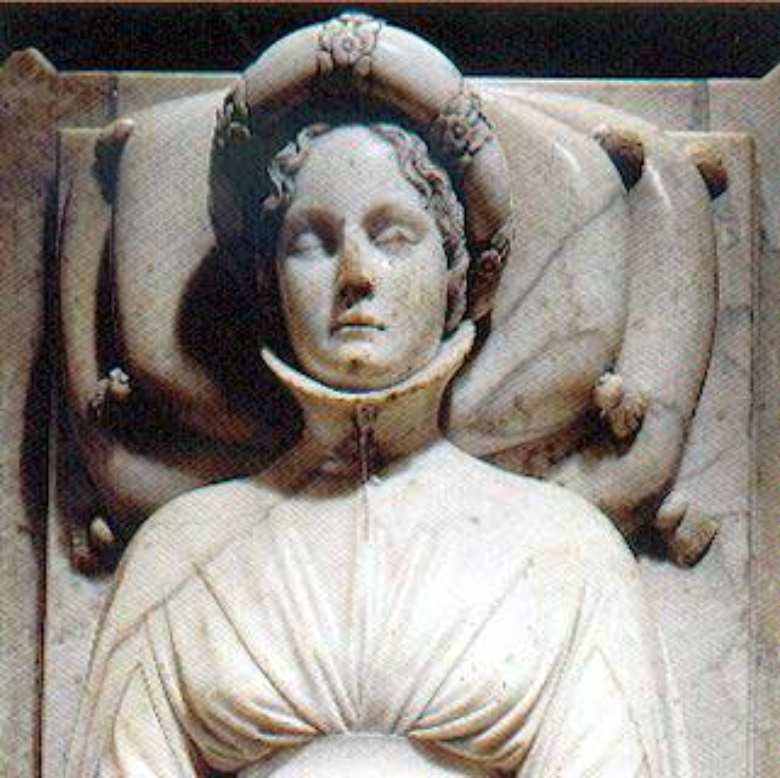 The reclining statue, with half-open eyes and a choir of angels all around her to sing her to sleep, is of Ilaria del Carretto, the daughter of the Marquesses of Savona, who after reaching Lucca in 1403, coming from closeby Liguria, married her 17 year-old daughter to Paolo Guinigi, lord of the Lucca. Their marriage was then followed by the birth of their first-born Ladislao. Only two years later, on 8th December 1405, Ilaria died during her second childbirth. Paolo believed that the young beauty of Ilaria deserved the same honor reserved to a queen or to a saint; therefore he decided to transform her beauty into a sculpture. By employing Jacopo della Quercia - a sculptor whose art was known for its fine and gentle expressions as well its classical and solemn execution - he finalised his love for her forever in this marble representation.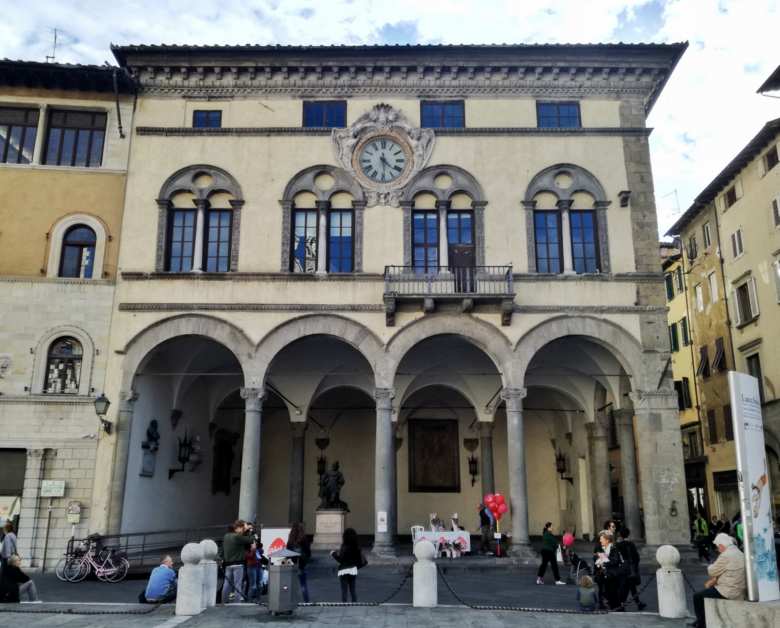 The statue of Ilaria doesn't inspire talk of style or technique but, when looking at her half-open eyes and her just joined lips, intense emotion. Someone once said that Ilaria "did not ascend to the sky, rather she descended from the sky". If you ever have the chance to visit her grave, you'll notice that the small sacristy of the Cathedral of Lucca, where she rests on her smooth marble couch, is one of the most precious places in a city that can keep a secret.
You might also be interested in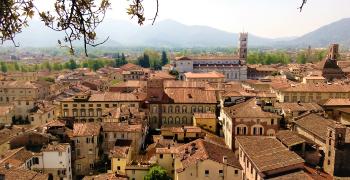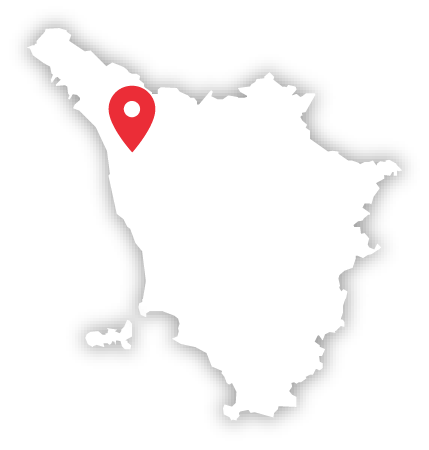 Learn more
Lucca Area
The Lucca Area boasts a landscape that's been shaped by the bends of the Serchio River and dotted with medieval towns.
continue...