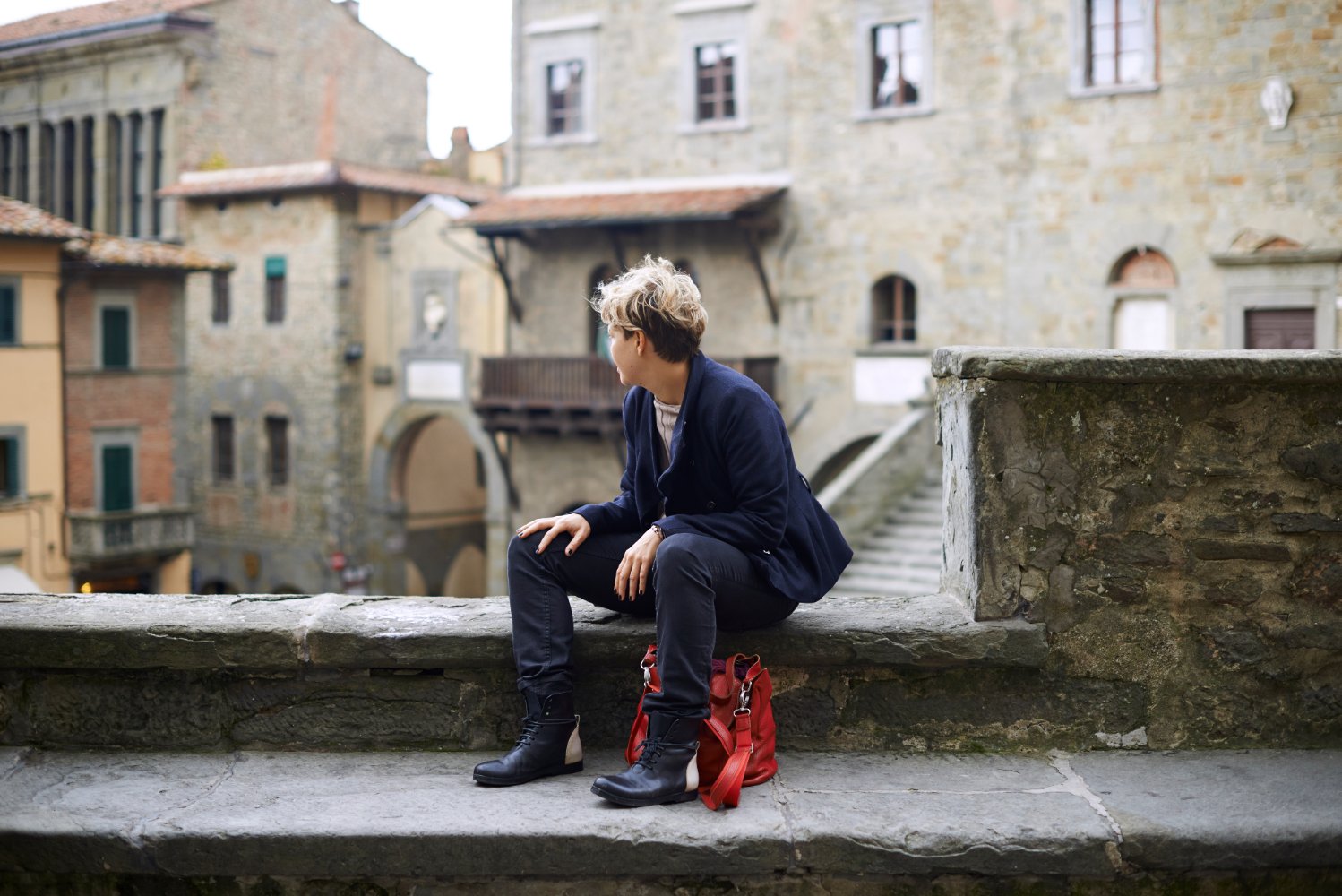 How to book a train ticket online in Italy
Are you planning a
holiday in Tuscany
and you think that driving and parking in Italy is a nightmare? You can travel by train! Here are few suggestions to
book your tickets online
and
travel by train in Tuscany
(and Italy). In
Tuscany
you can travel with 
Trenitalia
or
Italo
.
Trenitalia
Trenitalia is the primary train operator in Italy, a state-owned company. In Tuscany all the regional and interregional trains are managed by this company.
Regional trains are cheap
and connect most of the cites.
You usually don't need to pre-book a regional train online
because there is no advantage in doing so other than saving time going to the ticket office.
The price is fixed
so there's no cost advantage and
no reservation is possible
. Just buy a ticket at the station or from the self-service machines when you get there, validate it in the dedicated small yellow machines (
validation is absolutely essential before boarding
) and hop on the train.
The on-line procedure is suggested for long distance trains
, like Frecciarossa, Frecciargento, Frecciabianca & InterCity trains, because in this case you need to reserve a place. This is the homepage of the official
Trenitalia website in English
(see the flag in the right corner on the top of the page):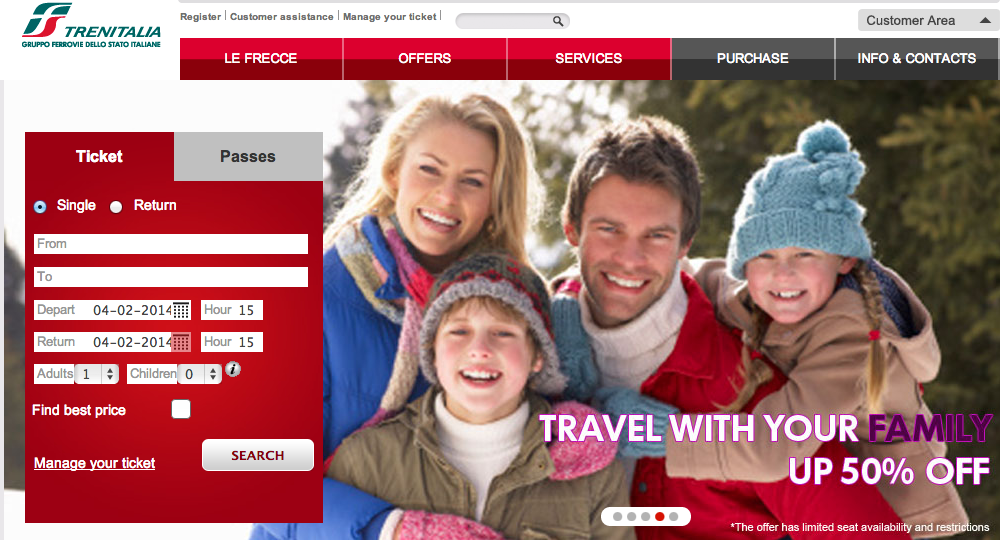 Now we are going to book a ticket: first of all you have to register to the website. You can do this from the box on the right, on the top of the page. Fill all the spaces with your data and confirm the registration. Now you can buy your tickets online.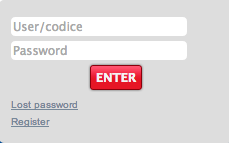 On the left there is the box where you can choose your itinerary. First of all choose "TICKET", unless you want to buy a carnet. Fill the form with the information requested (note: insert the Italian names of the cities like "Firenze" instead of "Florence").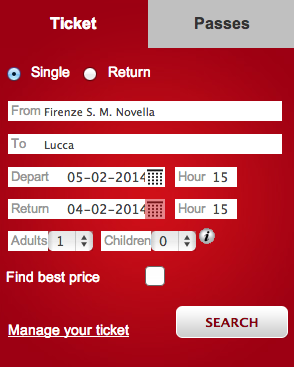 Choose your trip selecting the hours in which you want to travel.

Fill with your own data.

Choose the payment.

Now your ticket is booked and you have to print it and show it to the controller if requested. Regional tickets can't be purchased in the last 30 minutes before departure. You must complete your booking within a time limit, about 15 minutes, otherwise the reservations are dropped and you have to start again.
ItaliaRail
If you don't want to register and you want to get your ticket in an easier way, you can choose
Italiarail website
and book your tickets with a fee of around €3.50.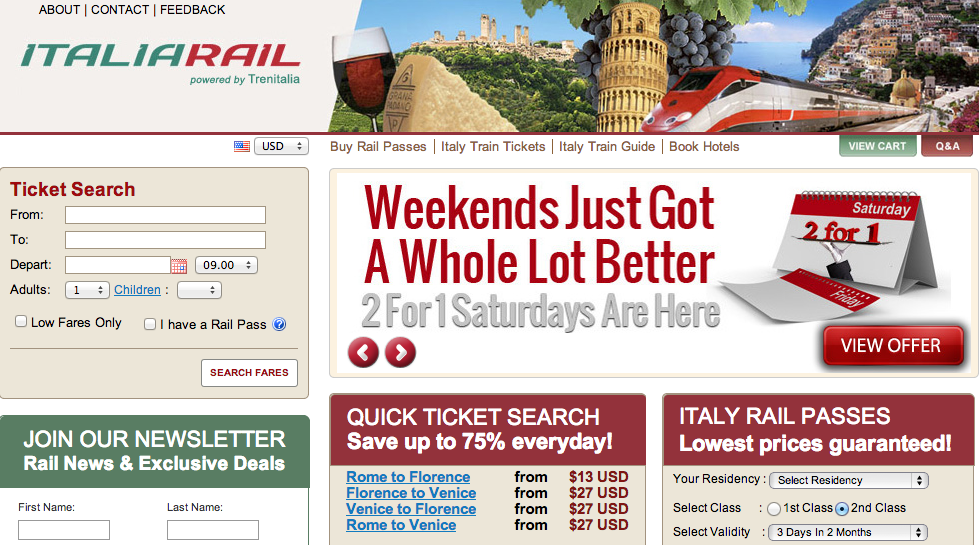 Italotreno
This is the homepage of
Italo website
: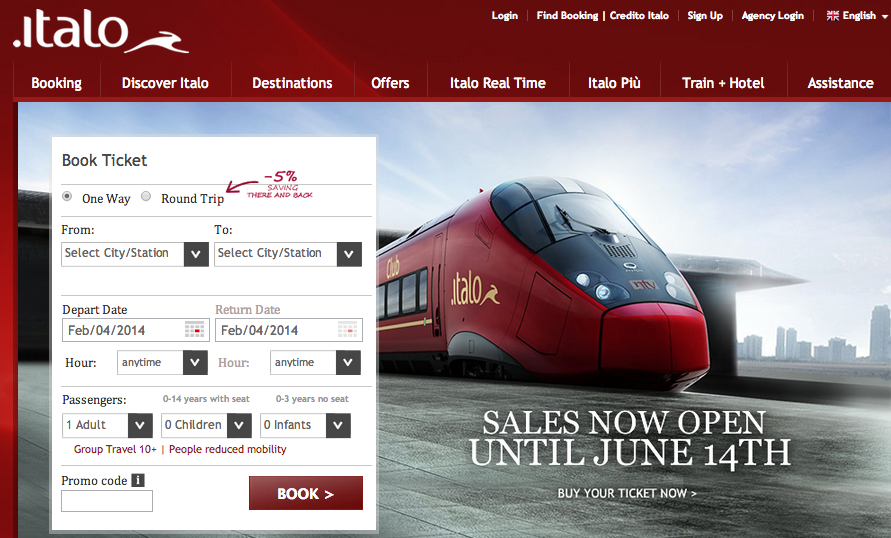 You can choose Italo train if you want to book a long distance train.
In Tuscany you can find Italo only in Florence SMN station
and here are the cities you can reach from here: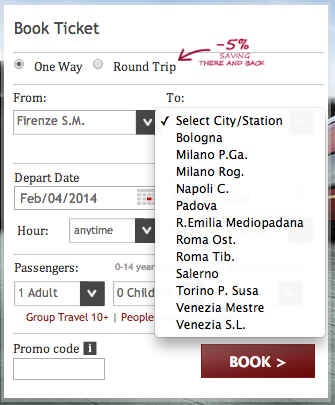 Choose from the timetable the fares you want (usually, the sooner you book, the less you'll end up paying):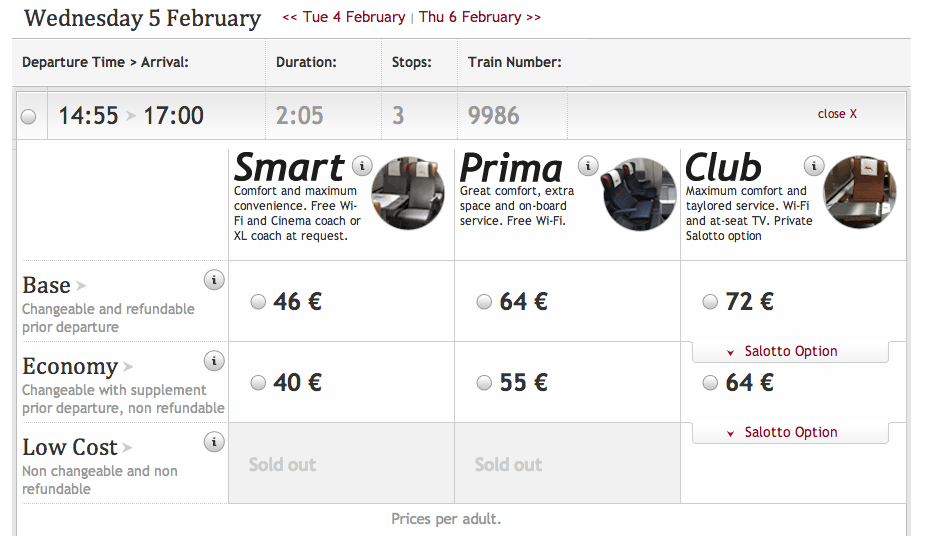 Fill the requested data: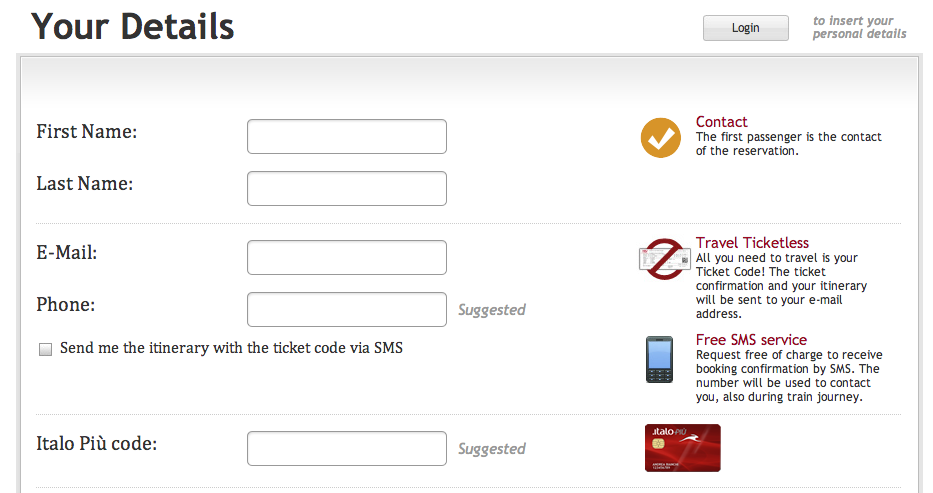 Choose a payment method (login not always requested):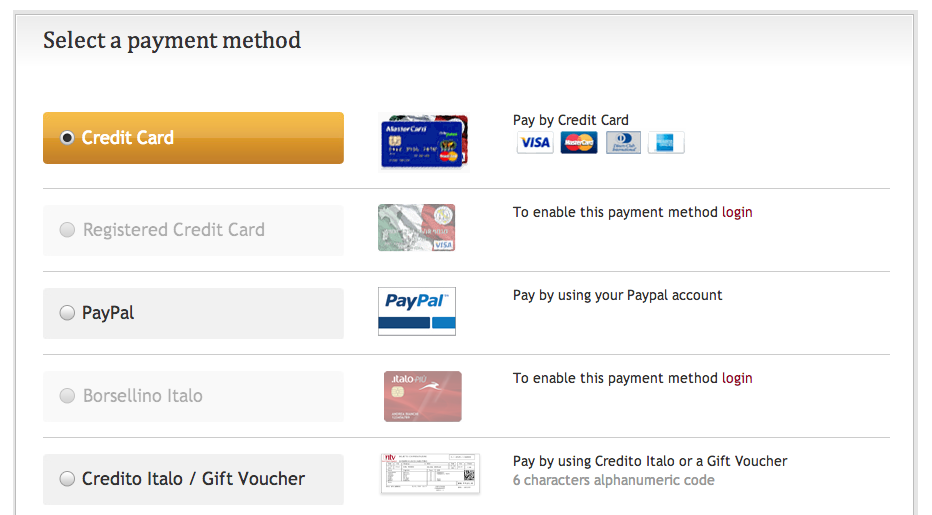 Pay, confirm and print your ticket.
You might also be interested in