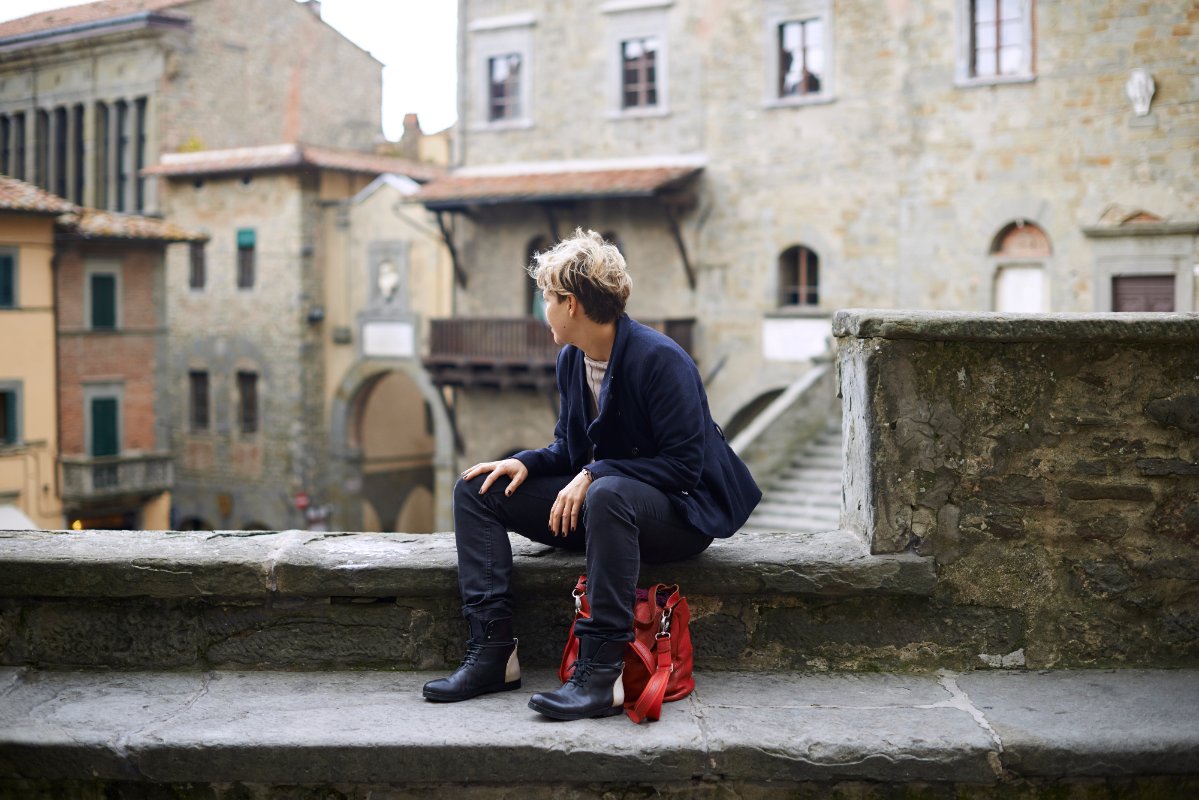 How can an onion be a jewel?
Today on Ponte Vecchio in Florence a new and thrilling event took place. A creative mind, a top model, a century old jewelry store and above all a selected number of local tuscan products where part of it. Does this list sound odd? Tuscany is using new "pairings" to state something exceptional: we're not all about hills, the David and wine.  We are a region that can compete by using other weapons, the food for example or the creative minds that haven't stopped in the renaissance but are still around and want to be challenged. For this reason today Claudio Menconi created bracelets, earings, necklaces and pins that were worn by Marta Cecchetto the famous top model that also starred in the Voglio Vivere Cosi commercial and displayed in the Fratelli Piccini window on Ponte Vecchio. This decorator and chef was given a list of six local products, such as the Certaldo PDO onion, the Cinta Senese prosciutto, zolfini beans from Pratomagno,  organic farro from Pienza and fresh cheese. Given the excellence and prestige of these ingredients, Claudio's challenge on creating fascinating and just as  precious jewels we believe was won. Take a look at the results! You can buy these tuscan jewels online on e-bay auction is on as of now!
http://ow.ly/Mnbk
The proceeds from the auction will be donated to Meyer Child Hospital.
You might also be interested in