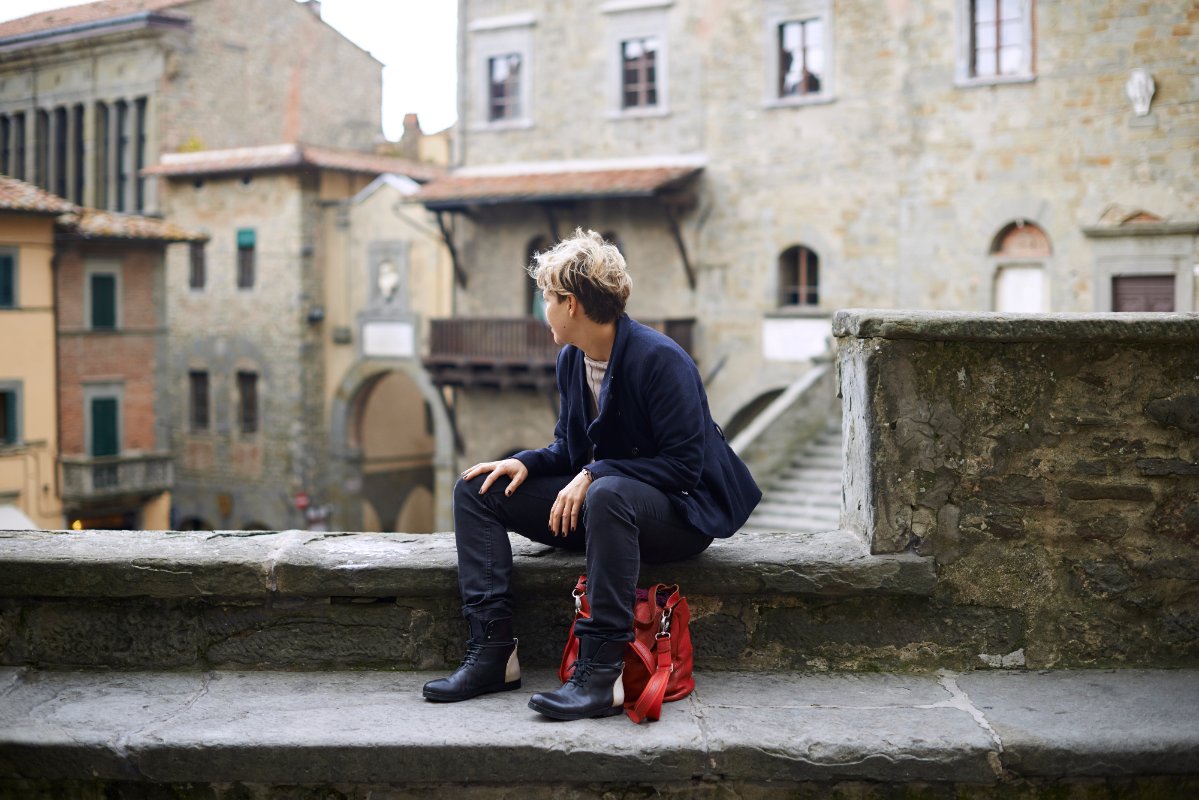 In the latest days I have received several messages asking me about hostels in Florence. The most common question is if there is any hostel in the city of art. Yes, there is not only one, but many! Some of them are in the heart of the city, others are some minutes away (but you can catch a bus). To understand their location use the Google Map I created especially for this article: you'll see not only the hostels (red beds) but also the most popular sightseeings and museums of Florence (the purple camera).
Don't visit only the sightseeings I mention on the map cause you will certainly miss a lot! This is not a map about sightseeings! If I had put on a map all interesting places of Florence you would forget that you got there to have information about hostels... In my list of hostels you find also the official website address to look for further information. For example you may find out that there is a hostel with an indoor pool or a sunny rooftop terrace (perfect for travelers during the summer - June to August). What is the best of them? I am not reviewing hostels for you because I am trying to give you independent and impartial advice. It would be great, though, if you could share your experience with us here: where did you stay? was it a good idea? when? was the service good? Here you find a list of hostels in Florence.
Archi Rossi Via Faenza, 94r - 50123 - Firenze Tel. (+39) 055.290804 Fax. (+39) 055.2302121 E-mail: info@hostelarchirossi.com Website: www.hostelarchirossi.com
Hostel A Fi 9 Via Ricasoli, 9 - 50122 - Firenze Tel. (+39) 055.2398665 Fax. (+39) 055.2645447 E-mail: info@academyhostels.com Website: www.academyhostels.com
Monaco 34 Via Guido Monaco, 34 - 50144 - Firenze Tel. (+39) 055.321018 E-mail: info@ciaohostel.com Website: www.ciaohostel.com
New Ostel Via I. Peri, 3 - 50144 - Firenze Tel/Fax. (+39) 055.5272220 E-mail: info@newostel.com Website: www.newostel.com
Ostello 7 Santi Viale dei Mille, 11 - 50131 - Firenze Tel. (+39) 055.5048452 Fax. (+39) 055.5057085 E-mail: info@7santi.com Website: www.7santi.com
Ostello Il Kantiere Via del Cavallaccio, 1/Q - 50124 - Firenze Tel. (+39) 055.7331270 E-mail: segreteria@kantierefirenze.it Website: www.ostellokantiere.it
Ostello Santa Monaca Via Santa Monaca, 6 - 50124 - Firenze Tel. (+39) 055.268338 / 055.2396704 Fax. (+39) 055.280185 E-mail: info@ostello.it Website: www.ostello.it
Ostello Villa Camerata Viale A. Righi, 2/4 - 50137 - Firenze Tel. (+39) 055.601451 Fax. (+39) 055.610300 E-mail: firenze@aighostels.com Website: www.ostellofirenze.it
Plus Ostello Firenze Via Santa Caterina d'Alessandria, 15/17 - 50129 - Firenze Tel. (+39) 055.4628934 Fax. (+39) 055.4628934 E-mail: info@plusflorence.com Website: www.plusflorence.com
Youth Residence Firenze 2000 Viale R. Sanzio, 16 - 50124 - Firenze Tel. (+39) 055.2335558 Fax. (+39) 055.2306392 E-mail: bed@dada.it Website: www.cheap-hotel-florence.com
If I forget to mention a hostel, please leave a comment below. View Hostels in Florence in a larger map You might also find interesting the article we wrote about hitchhiking in Tuscany .
You might also be interested in