Holidays in Tuscan castles
Sleep like royalty in one of the region's many castles
Of the many images thoughts of Tuscany conjure up, we're sure castles are one of them. The region is dotted with medieval fortresses, towers and castles-turned aristocratic residences across the provinces, many of which have been transformed into museums, wineries, restaurants and even hotels. If you think spending a night in a historic castle sounds like a fictional fairy tale, think again: Tuscany offers many opportunities for getting a good night's sleep surrounded by centuries-old architecture, noble family crests and all the history you could possibly want. So if you're looking for a bit of luxury on your Tuscan holiday, read ahead for some of our suggestions about where to look.
You might also be interested in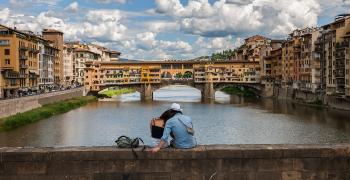 Learn more
Romantic and Wedding
Tuscany is like heaven for food, nature and art town admirers. But it's also the perfect location for couples and wedding celebrations.
continue...