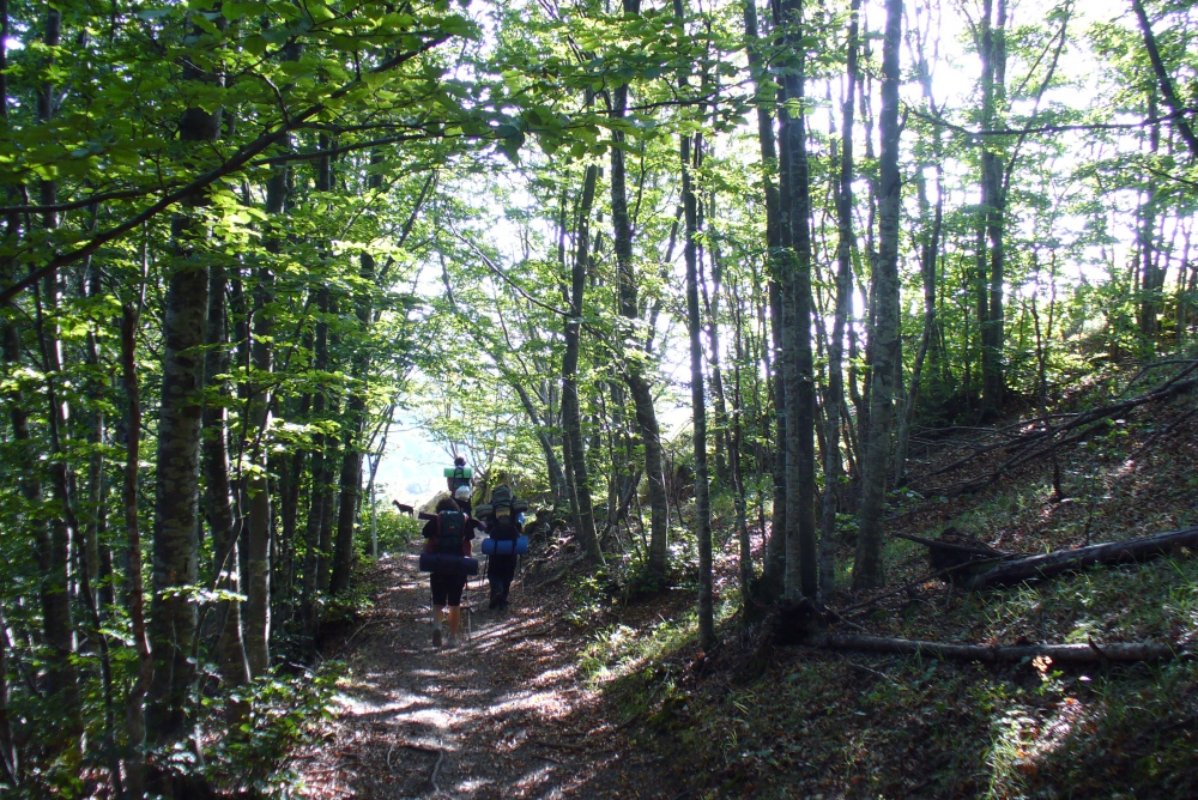 Hiking routes in the Lunigiana parks
Unique views from the highest summits
The loveliest routes in the parks of the Lunigiana area. From the Apuan Alps to the Tosco-Emilian Apennines, exploring breath-taking scenery. For mountain lovers, there is a whole range of sport and nature to enjoy.

In the Apuan Alps regional park
- Views from the Apuan summits
A hike in one of the most extraordinary mountain chains in Italy, a few kilometres from the sea, with a visit to the hamlet of
Vinca
, before continuing along the trail that climbs up among chestnut trees, conifers and typical rocky spaces of the Apuan Alps, as far as
Foce Rasori
, which offers a delightful window on the world, at the foot of
Monte Grondilice
. You continue along a trail that leads to
Foce di Giovo
, at the bottom of the south side of
Pizzo d'Uccello
, a popular destination for expert climbers due to the sheerness of its faces. To finish, you drop down between an alpine pasture and the ruins of huts at Giovo to Vinca.
- The Hermits' Way
A delightful route into nature which inspired the spiritual search of the building of the hermitage. It's a guided trek that starts in the town of Vinca and carries on along a scenic mule trail, which offers sheer views down over the road that leads to the town. Then it climbs up to reach the northerly buttress of Pizzo d'Uccello, where the remains of a hermitage can be found. The trek drops down as far as the remains of Castellaccio, which dominates Monzone before returning to the mule track for Vinca.
One day from Sassalbo to Camporaghena to discover anew the old pastures, luxuriant in typical species. The trek runs alongside the gesso vein (former quarry) that bursts forth to the north of Sassalbo, where you can still actually see the rock. You reach the meadows and pastures of Camporaghena, where the karstic phenomena are apparent. You reach the hamlet of Camporaghena, with its red scale and sandstone, before returning to the meadows, where you can easily go back to Sassalbo due to an easy loop.

- Vallone dell'Inferno: the realm of the wolf
A guided hike in Vallone dell'Inferno, a fascinating circle that is glacial in origin, home to wolves. The trail begins in the old hamlet of Sassalbo and continues along one of the historical streets in the Lunigiana area, the Via Modenese that connected the sea and Modena through chestnut woods. You reach "Le Fosse" wetlands and then climb up through age-old oak woods as far as Bivacco Rosaro, a stone's throw from the source of the River Rosaro. Drop down to the Passo del Cerreto and you're back at Sassalbo.
You might also be interested in
Appennino
Snow and nature are the perfect phrases to describe one of the most-loved tourist areas in Tuscany. The Appennine and the Abetone pass are the most important skiing destinations in the entire region. ...
Scopri Appenninokeyboard_backspace