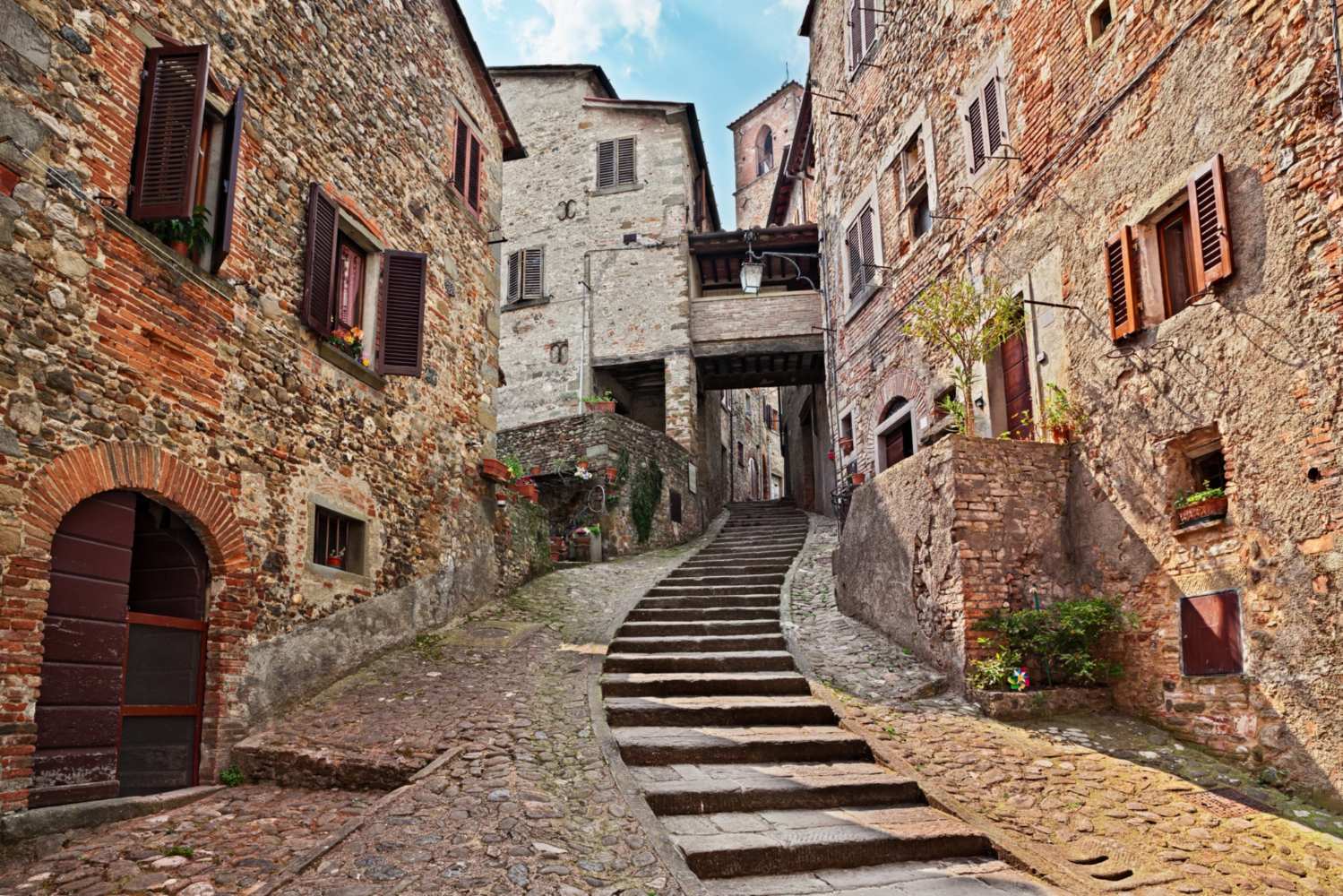 Photo ©Shutterstock / Emess
Hidden pearls of Tuscany: the region's most romantic places
Ideal towns with spectacular views for a couple looking for some magic
The breathtaking view of Florence from Piazzale Michelangelo, a sunset stroll along the walls of Lucca, sipping a glass of wine with Siena's Piazza del Campo as the scenic backdrop, or even while away the hours on the beautiful Mascagni Terrace in Livorno: these are just a few examples of why all of Tuscany is an ode to romanticism. Apart from the spectacular and famous art cities, there are numerous fairy-tale-like towns and places where love just comes naturally.
Here are some suggestions on where couples can spend a beautiful day and take absolutely amazing photos.
It boasts the best of both sides of Chianti: fabulous food and wine culture and dreamy landscape. The medieval town is just a short distance from Greve in Chianti. The enchanting natural scenery combines with the ancient village where you'll fall under the spell of the territory's offerings. Enjoy a good glass of Chianti Classico, a bit of Florentine steak and dishes made with wild boar sauce. This is a great place to spend time getting in touch with all of your senses, and creating harmonious balance among them.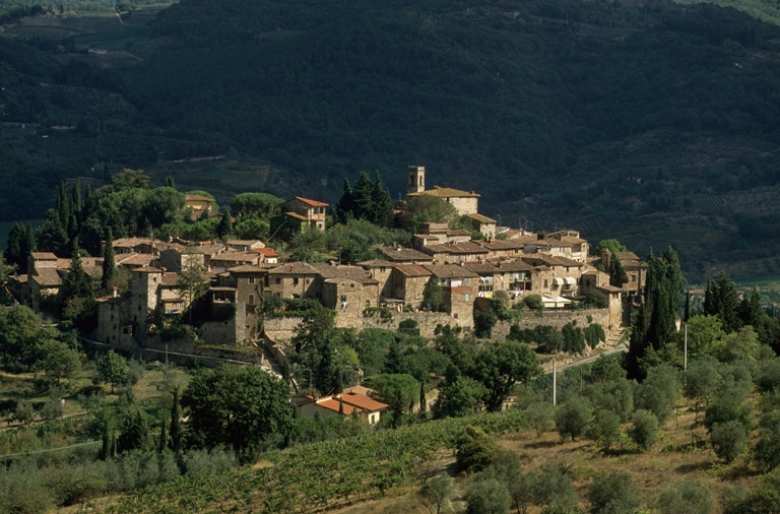 This is one of the most breathtakingly scenic towns of the entire Tuscany. Its beauty carefully guards its ancient past, letting you take it in slowly. Its unmistakable skyline makes it stand out from kilometres away and gives Pitigliano a surreal charm. You'll pass through its mysterious, evocative streets and steep alleyways, contemplating life as it moves at a different pace. Going there, take a visit to the vie cave, which are streets carved in the tufa, so charming and unique almost certainly related to viability but also for worship.
It's difficult to choose between the countless enchanting towns and the biggest inactive volcano in Tuscany. Some of these towns are unrivaled in their history and traditions. Abbadia San Salvatore, Piancastagnaio, Roccalbegna, Arcidosso and Santa Fiora: each offers different but equally striking views and vitality. You'll run into wild animals in some of the area's forests, filled with chestnut and beech trees. They seem to come out of the medieval images you see in postcards: rocks, churches, castles and more are the trademark images of the Amiata area.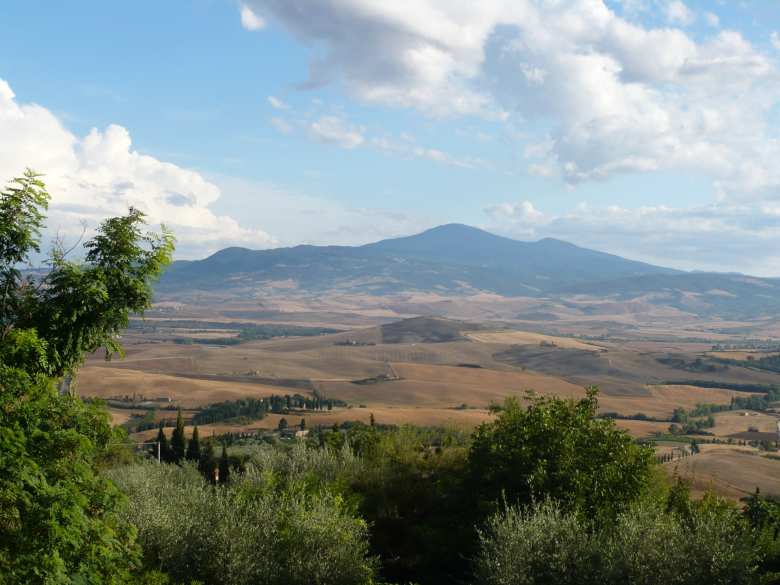 This small medieval village in the Valdichiana is more than just beautiful. It is home to the Tree of Love, or the Albero dell'Amore, a magnificent masterpiece of Gothic goldsmith work, about 2.60 meters high. According to legend, it brings couples good luck and eternal happiness. The old reliquary in the shape of a tree is located at the Museo Comunale.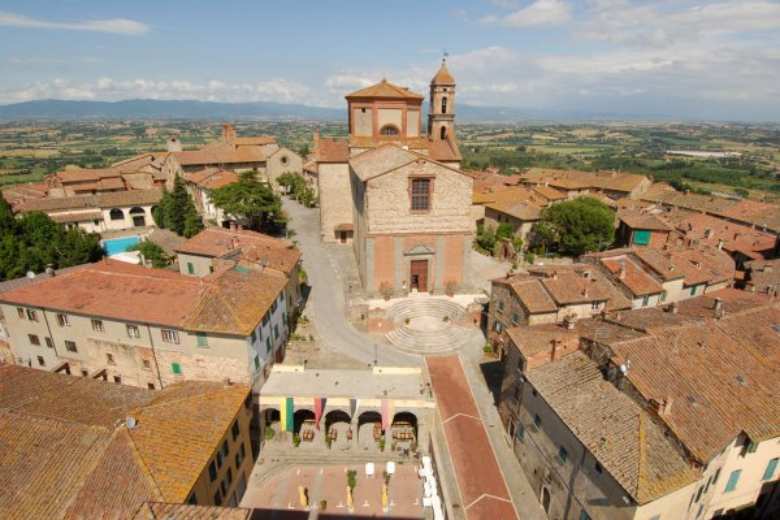 This little medieval pearl is located on a gravel hill of the Valtiberina, far away from mass tourism. It is home to picturesque stone houses and streets leading to beautiful little squares, surrounded by an incredible panoramic view. The village was the setting for the famous Anghiari Battle, which Florence people won; Leonardo commemorates the event in the "Palazzo Vecchio" with a masterpiece that still today is subject of study and research. Numerous antique workshops and restoration laboratories give this place a strong traditional identity.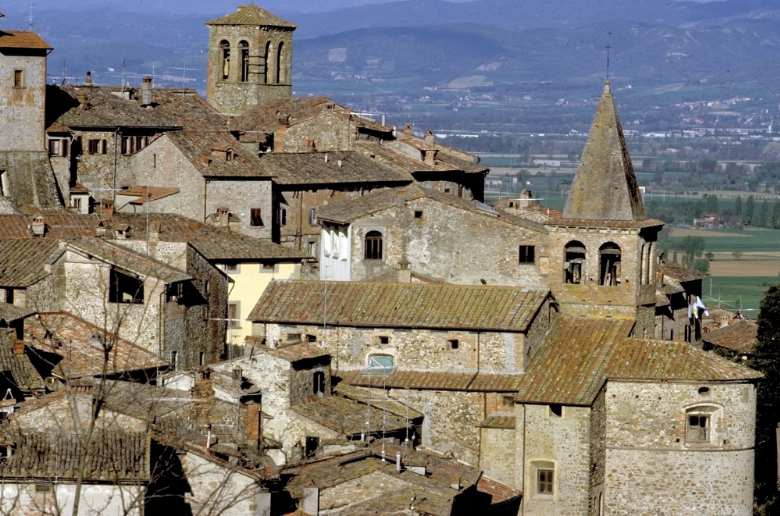 In the heart of the Garfagnana, you'll find this unique oasis of peace and beauty. The ancient village has little stone houses along the emerald green lake, making it the perfect place to spend a romantic day in Tuscany. It has an almost fairytale-like scenery, surrounded by vibrant nature that characterize all the area. You'll get the chance to try delicious local specialties like mushrooms, farro and more tempting foods made with chestnuts.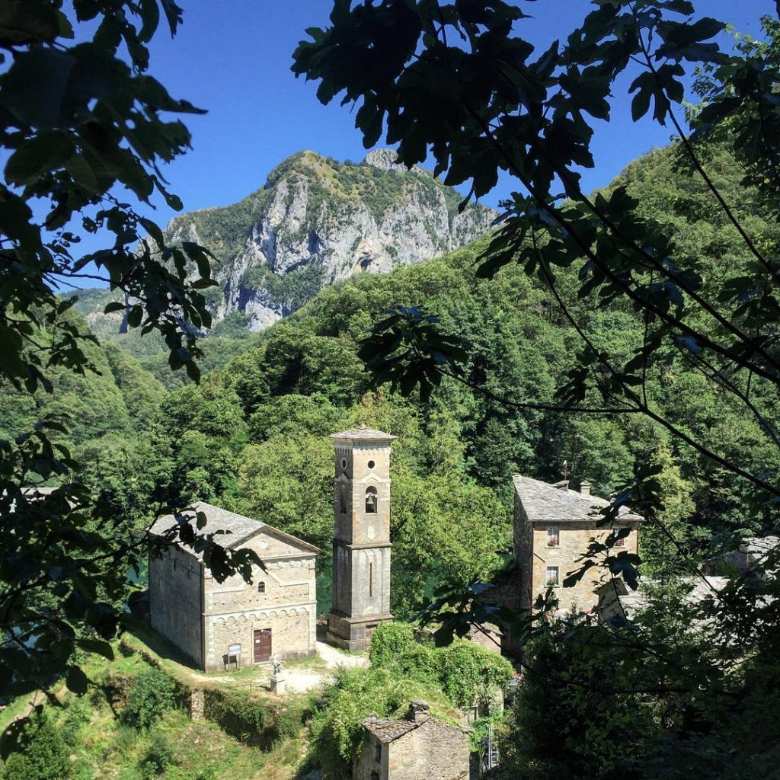 Shrouded in the mysteries and folklore of the Lunigiana, and located between the Apuan Alps and the Tuscan-Emilian Alps, this fascinating village is surrounded by chestnut and beech tree forests. You must visit the Museum of Stele Statues, which is housed in the Piagnaro castle. The museum is home to several mysterious anthropomorphic statues made in sandstone, created by people who lived in the Val di Magra before the Roman Empire. A visit here is also a great opportunity to try Lunigian cuisine, particularly testaroli and varied desserts and meat speciality.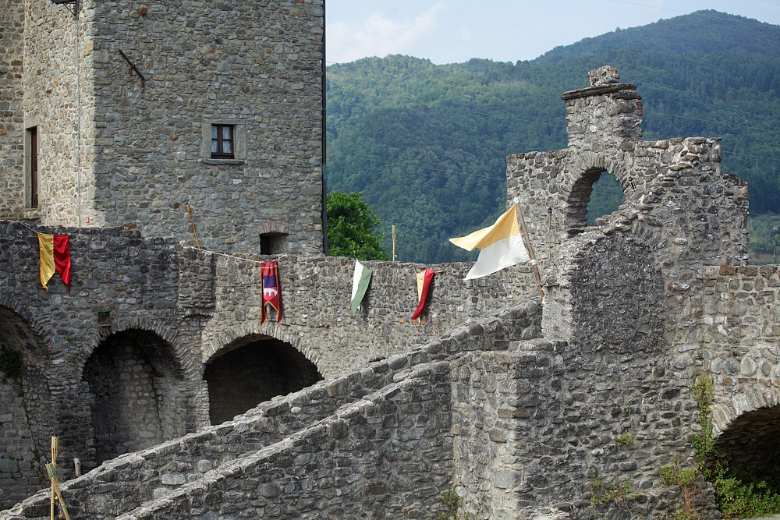 You might also be interested in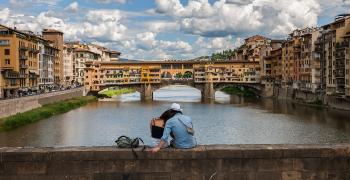 Learn more
Romantic and Wedding
Tuscany is like heaven for food, nature and art town admirers. But it's also the perfect location for couples and wedding celebrations.
continue...