Harvesting herbs for cooking, in Pistoia
Escape to the countryside: herb tour with dinner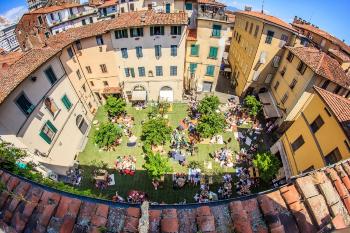 For this herb tour we travelled to the countryside of Pistoia, the city of gardens, crossing the Montalbano hills, which are now famous for being the birthplace of Leonardo Da Vinci.
Here we spent an afternoon in a small but cozy agriturismo, at the top of the hill surrounded by hundreds of olive trees. An increasingly popular trend, an agriturismo is a farmhouse that offers rooms or apartments for tourists.
They usually prepare food with their own home-grown products whilst also organising fun, original activities related to the education and promotion of the rural way of life.
Here, for example, guests can learn the art of recognising, collecting and cooking with herbs: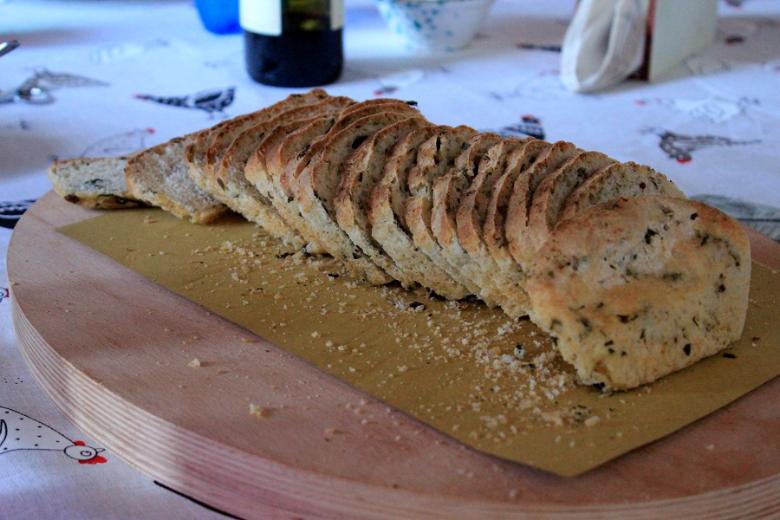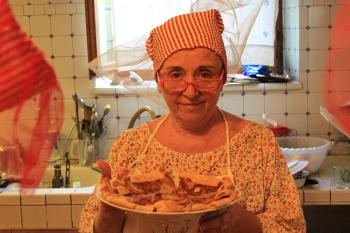 Finocchio selvatico (Wild fennel): this is a hardy, perennial herb, with yellow flowers and feathery leaves. Wild fennel leaves are used to flavour vegetables while their fruit (commonly called "semi" or seeds) are used to cook dishes made with pork meat, sausages and local salamis as the Tuscan Finocchiona.

Vetriola or Parietaria: this is a sticky plant that, in the past, was commonly used to clean the inside of bottles and flasks. When picked dry or fresh, the herb has diuretic and depurative proprieties. The young and tender parieratia leaves can also be used like spinach or to flavour pasta sauces.
Piantagine: piantagine has anti-inflammatory and antibacterial properties. They are used for insect bites, applied locally to the wound. This herb is commonly used in soups, but is also eaten raw in salads or cooked and seasoned with olive oil.

Cicoria (Chicory): chicory is used for salads or stewed vegetables. To avoid the excessive bitter taste of the leaves, chicory is best harvested at the beginning of spring.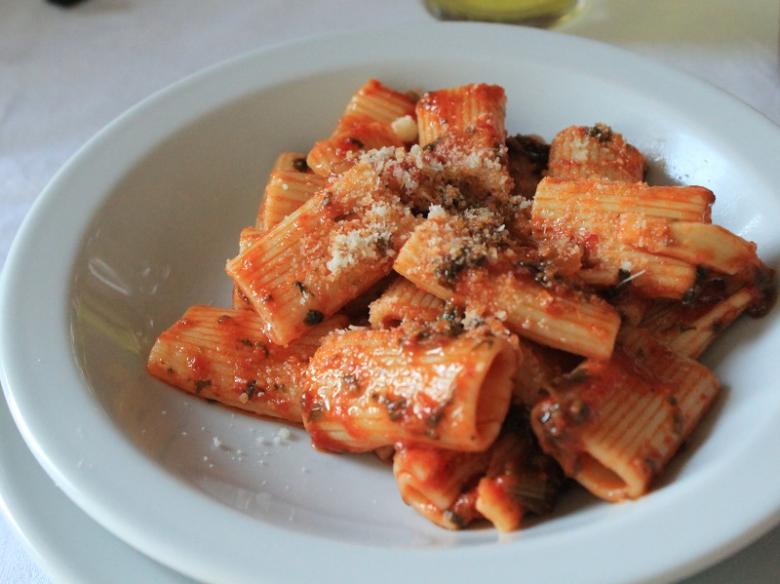 Rosmarino o ramerino (Rosemary): rosemary is a Mediterranean herb, used daily in the kitchen to flavour meats, potatoes, chickpeas and beans. In addition to this, a rosemary infusion is a great source of energy.
Nepitella (Calamint): nepitella is the perfect herb to flavour mushrooms. It's a member of the mint family and is frequently used in Italian cuisine, where it is also called "mentuccia" or "nipitella".
Melissa (Lemon balm): the fresh leaves of the Melissa herb are used to flavour salads, soups and meats. Its flowers, once dried, are used in herbal medicine for the treatment of disorder of the gastrointestinal tract, nervous system, liver and bile.
Lavanda (Lavender): this herb has antiseptic and anti-inflammatory properties and its extracts are commonly used for bath products. In the kitchen it is used to make oil dressings for salads and meats.
Maggiorana (Marjoram): marjoram is a sensitive perennial herb with citrus flavours. It is picked for its aromatic leaves, either fresh or dried, which are used in cooking. It is used especially for roasts, to season mushrooms and for grilled meats and broths.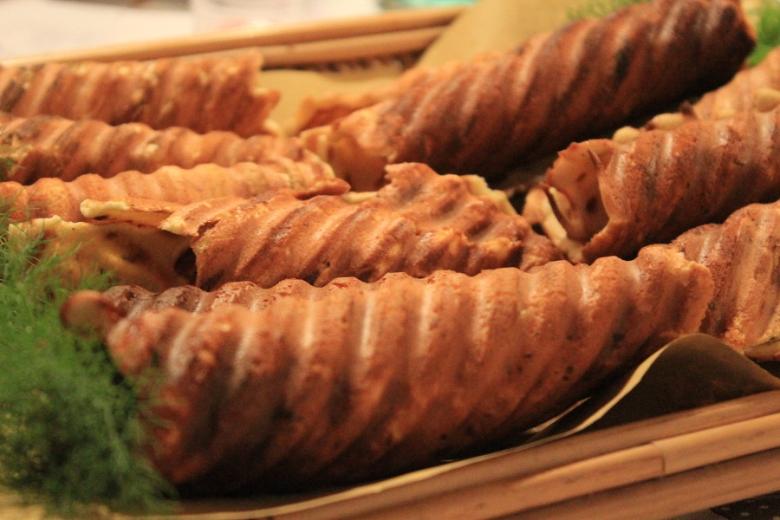 Our Dinner menu:

Vegetable pie: herbs, tomato, celery and carrots
Almond and mixed herb bread
Pasta with tomato and herb sauce
Arista (pork meat) and mixed vegetables
Special wild fennel waffles with fresh ricotta cheese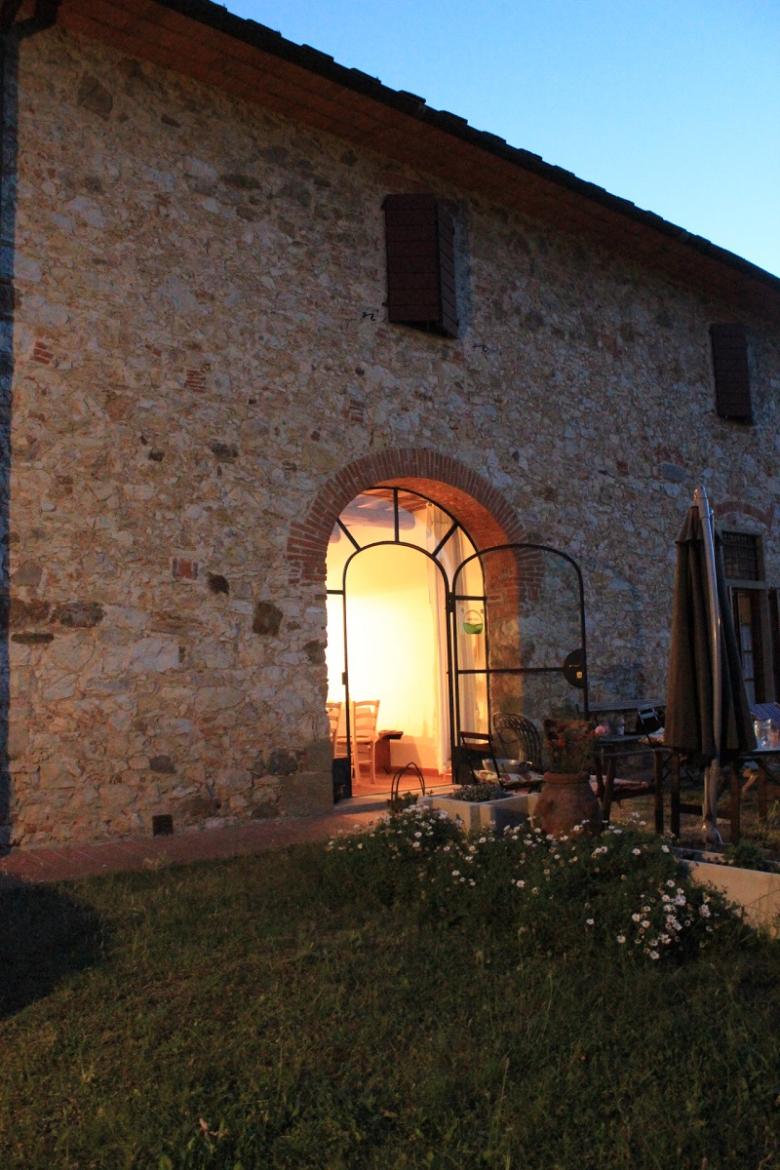 Photos taken at Agriturismo Abbombri, Pistoia, during "Un altro Parco in città" blog tour
You might also be interested in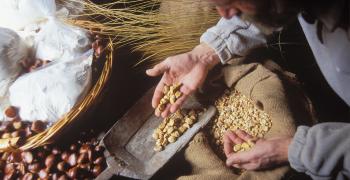 Learn more
Food and Wine
Olive oil, wine, truffle and other culinary delights make up the excellence of Tuscan gastronomy. ...
Continue...