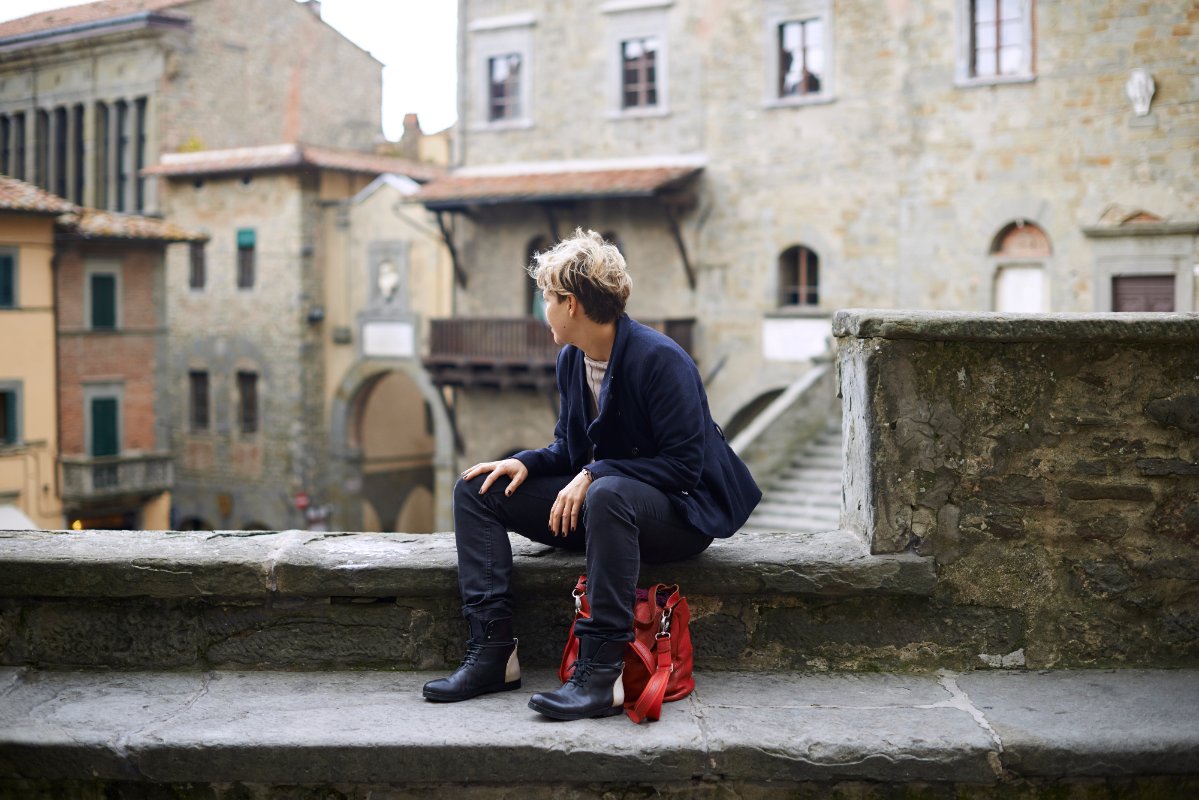 Giuseppe Melcangi on Chianti Red Wines
I decided to give a
Giuseppe Melcangi
, an AIS sommelier currently working for a two Michelin star restauraunt (La Frasca - Milano Marittima) the opportunity to have his say on a tuscan wine. I think the fact that he doesn't work or live in Tuscany, (above all he is not tuscan) would imply a true and honest opinion.
History
"When I drink, I think; and when I think, I drink."  said the famous French writer Rabelais, and for me it's the same when I drink one of the world's most famous and valuable wines- Chianti. It's a wine that made history - initial documents dating back to 1200.  Just think about the
Fiasco
that has made Chianti famous throughout the world, its long neck and belly covered with straw, and its still used today! In the first documents regarding this noble wine the "Chianti league" is mentioned. A league created in Florence,an association that was used to settle accounts with administrative Terzieri of Radda,Gaiole and Castellina,producers of red wine as a base had Sangiovese that their symbol was the cock black on gold, still a symbol of the Chianti classico Consortium,a Consortium founded in 1924,which also makes laboratory since 1973,well known as other laboratories carrying cooperate and support it.
Matching Chianti
The grape used until 1800 was exclusively Sangiovese, Chianti was at the time synonymous to red wine. It was Baron Ricasoli that changed the history of Chianti when he understood that the blend of his choice would create a wine of excellent quality,70% Sangiovese (then Sangioveto),Canaiolo 15%,Malvasia 15%, a method that consisted in the addition of Trebbiano white grape variety (a practice still used today). The best combination is with the local flavors and classic Tuscan cuisine.  Red grilled meats are perfect with medium bodied wines low tannins, meats that cook for longer or are used in more complex preparations require more structured wines with tannin and reserves are ideal for aged cheeses. If you have a steak cooked rare (
bistecca alla fiorentina
) - flavored with rosemary and a long persistence in the mouth,therefore you need a very structured wine that agrees with the complexity of the dish so tannic that it can cover the succulence of flesh and blood, that has aged in barrels will complete and give "roundness" to the aroma of the dish. I dare conclude that the best way to get to know Tuscany is doubtlessly meditating with a good red wine - typical of this territory- made in the
hills of Chianti
(click for Chianti Map) that go from renaissance Florence to Siena.  Drink a red Chianti - it will take you back to the past! Sommelier AIS Giuseppe Melcangi
You might also be interested in