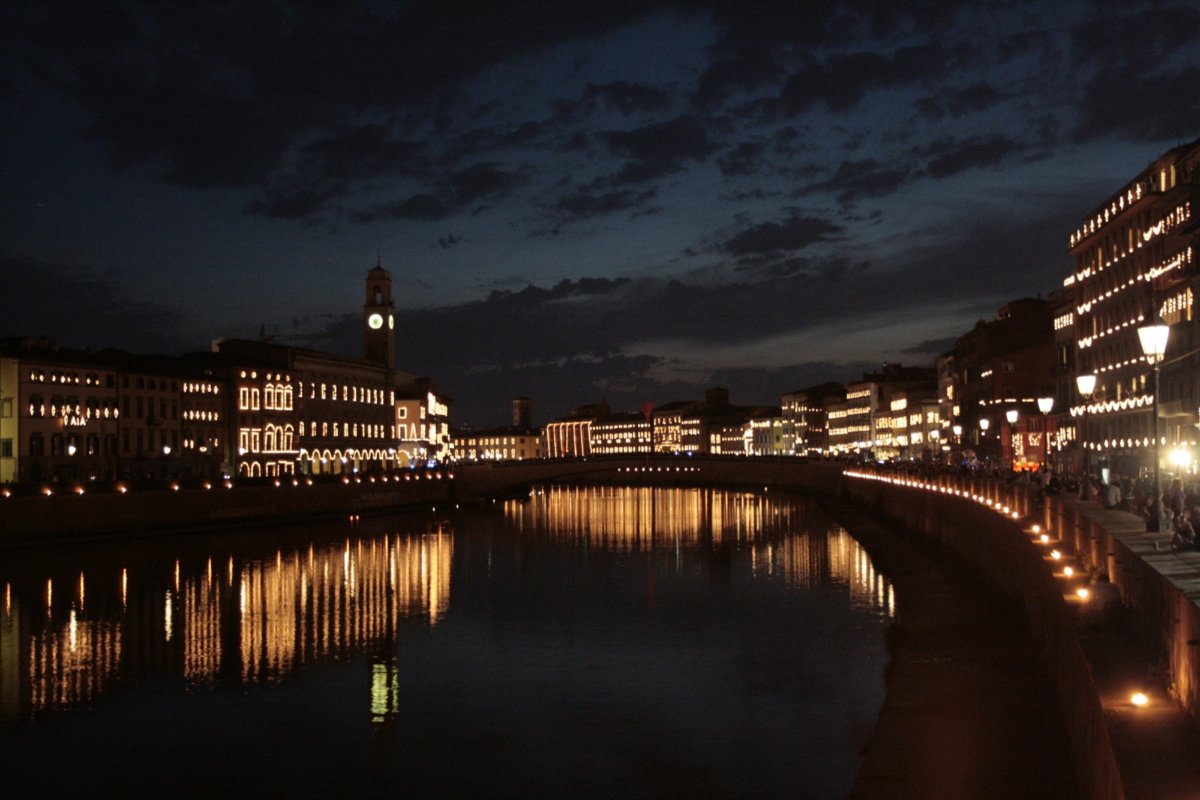 Giugno Pisano: a magical month in Pisa!
Did you know that June is the best time of the year to visit Pisa?
The best time of the year to visit Pisa is June. If you have always wanted to visit the city of the leaning tower or if you happen to land in Pisa, you should consider to plan a visit in this period. June is a magical month in Pisa: the streets are filled with parties, pageants, food and wine events, exhibitions, guided tours and much more, all in honor of the summer season.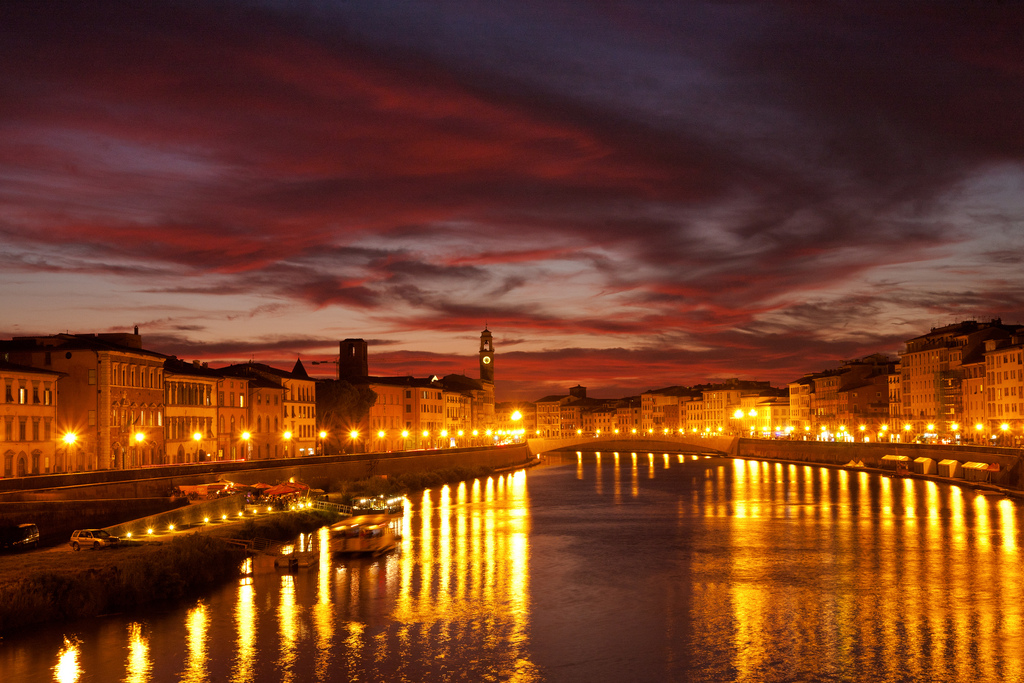 Every year there are hundreds of initiatives planned for this month which is called "Giugno Pisano" but we have collected the more interesting and important events below.
Palio delle Antiche Repubbliche Marinare (The Regatta of the Four Ancient Maritime Republics)
The Regatta of the Ancient Maritime Republics is a historical reenactment which takes place every four years in Pisa on the first Sunday of June (next edition will be on June 11, 2017). The four former powers that controlled the seas in Italy (Amalfi, Pisa, Genoa and Venice) go back to battle in an attempt to once again lay claim to maritime greatness, not by invasions or trade wars but by historic-modeled rowing galleons manned by 8 strong citizens. Each year these cities take turns hosting the regatta.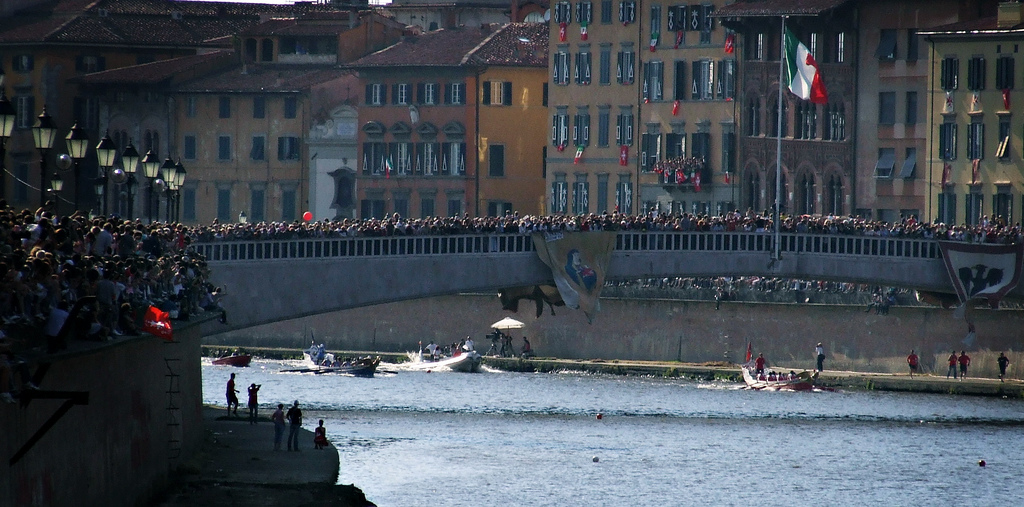 Wednesday, June 16: Luminara di San Ranieri (Candlelight festival)
One of the finest shows in all of Tuscany and perhaps the world! Over one hundred thousand candles are set in glasses hung in wooden frames, which are shaped so as to simulate the shape of buildings, bridges, churches and towers overlooking the Arno river, while other candles are set on the current of the river itself, creating a dynamic play of light to celebrate the city's patron saint, St. Ranieri. To top off the Luminara, fireworks will be set around 11:30pm.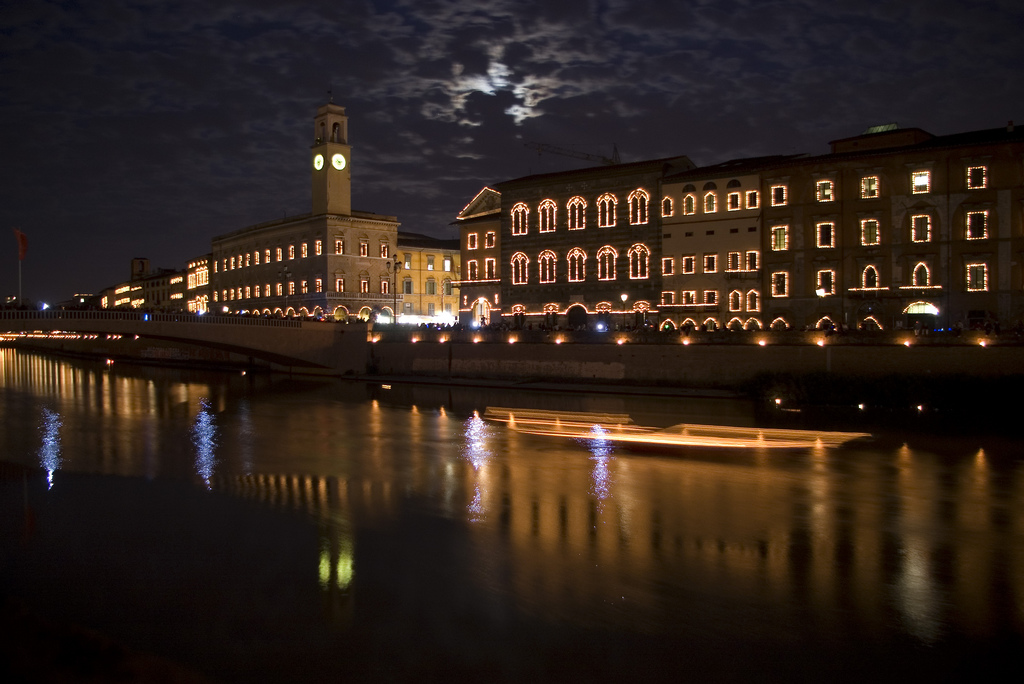 Thursday, June 17: Palio di San Ranieri
On June 17, at sunset, after the parade in honor of the Maritime Republic, four boats which stand for the four ancient city districts of Pisa compete in a regatta on the waters of the Arno, and the event is known as the Palio di San Ranieri.
Saturday, June 27: Gioco del Ponte (The Game of the Bridge)
This traditional battalion takes place every last Saturday of June. It begins at 7pm with the historical procession and over 700 paraders along the Arno river. At 10pm the actual battle takes place on the Ponte di Mezzo, where teams belonging to opposing districts – the Tramontana (South of the Arno) and the Mezzogiorno (North of the Arno) – engage in a ritualistic fight for power, pushing a heavy cart in opposing directions. Il Gioco del Ponte is a fun opportunity for anyone who is curious to go back in time and re-live the Middle Ages!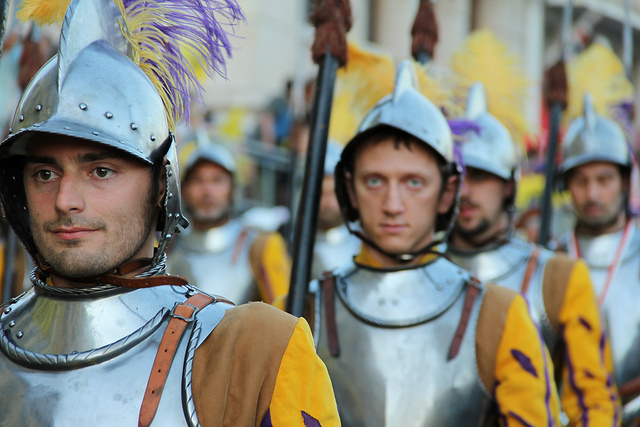 Enjoy this video of the Luminara!
You might also be interested in