Gita di primavera all'Isola d'Elba: 3 idee di viaggio tra castelli e natura
Quando ancora il turismo di massa se ne sta lontano dalle coste, le isole danno il loro meglio distendendo la loro serena bellezza, che emerge dai flutti marini con la placida sicurezza di una Venere solitaria. Ed è proprio sfruttando questo tipo di tranquillità che vale la pena andare a visitare le isole più battute nei mesi estivi, godendo a pieno di opportunità che nelle giornate più calde dell'anno risulterebbero faticose, affollate o addirittura impraticabili. In questo post vi proponiamo tre cose da fare sulla regina dell'Arcipelago Toscano quando, all'inizio della Primavera, l'alta stagione è ancora lontana e l'incanto del luogo sembrerà dischiudersi solo per voi.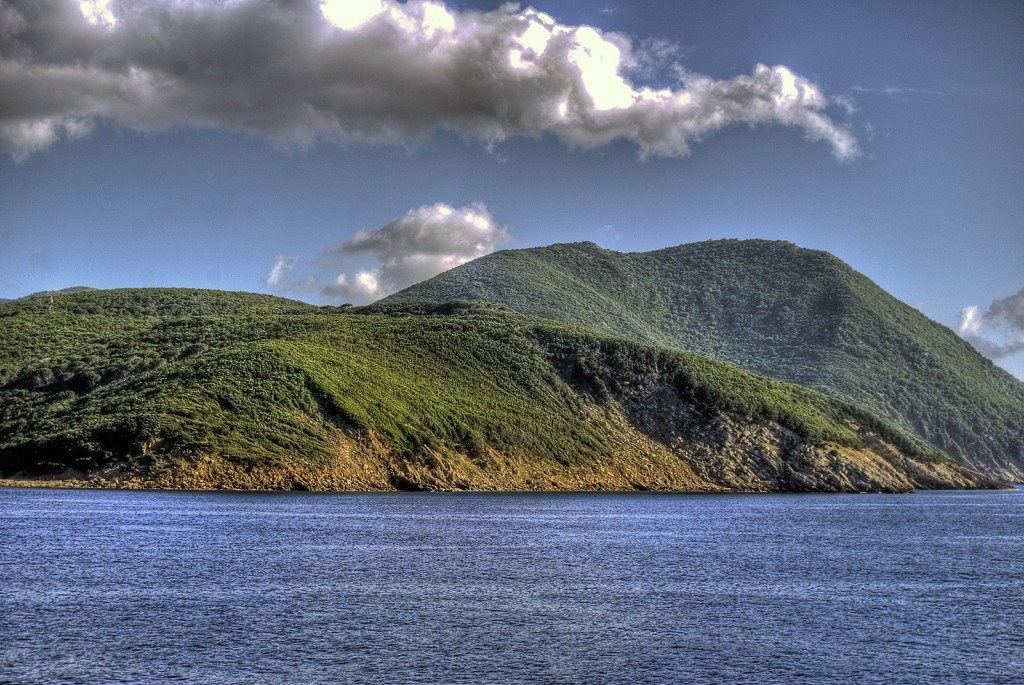 Il primo spunto che vi proponiamo è al momento anche una novità assoluta. All'Isola d'Elba è tornato infatti visitabile dopo decenni di abbandono il Castello del Volterraio. La fortezza è finalmente di nuovo a disposizione del pubblico, e sebbene gli interventi di restauro non siano ancora terminati, il complesso è visitabile ogni sabato a seguito di prenotazioni e in compagnia di una guida incaricata dal Parco dell'Arcipelago Toscano. Inserita in uno splendido contesto naturalistico, al confine tra i comuni di Portoferraio e Rio nell'Elba, la fortezza risale al dodicesimo secolo, anche se è già a partire dalla fine del IV secolo a.C. che sulla vetta di questo colle sorgeva una costruzione sfruttata come "fortezza d'altura".
Il castello del Volterraio è a pianta esagonale e costituisce una delle testimonianze meglio conservate delle antiche difese elbane. L'ingresso della torre è collegato al cammino di ronda da un ponte levatoio in legno, e la torre stessa era parte del sistema di segnalazioni che copriva l'intero territorio dell'isola e consentiva di comunicare con le torri di avvistamento della costa toscana.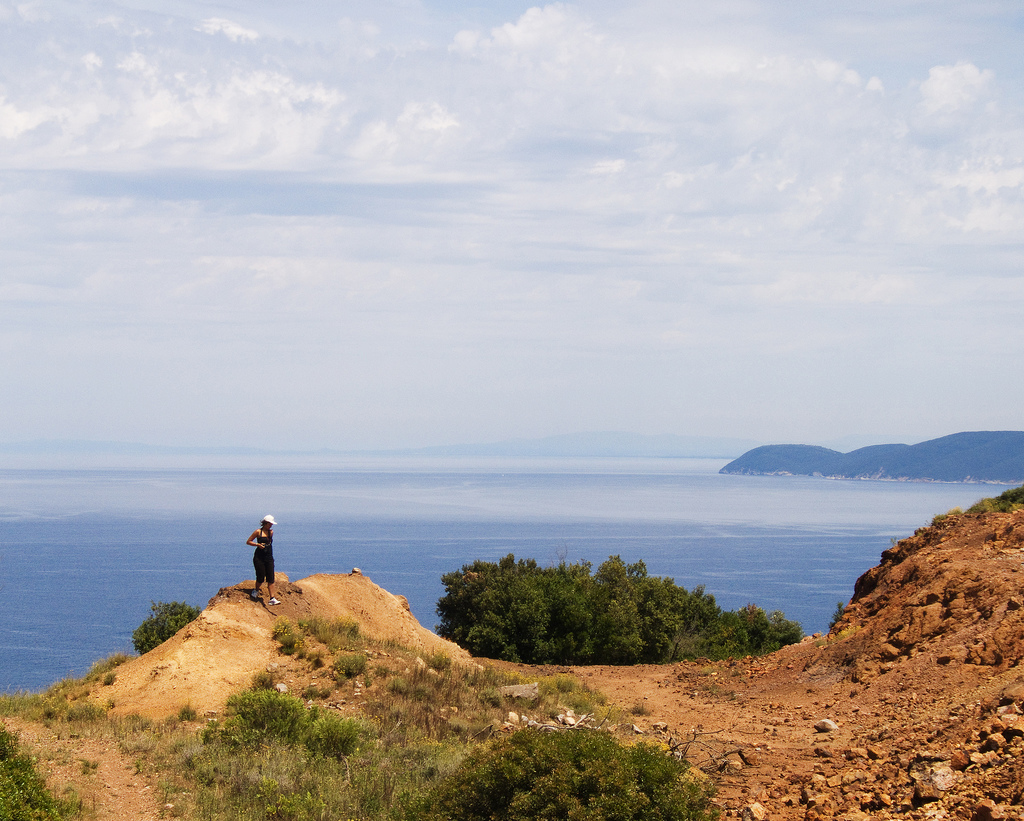 Per gli amanti del trekking a cui non fosse bastata l'ascesa al Castello del Volterraio, abbiamo in serbo quello che è proprio il caso di chiamare un asso nella manica, e se avete ancora benzina nelle gambe è davvero il momento di giocarselo… La (meravigliosa) scarpinata (è il caso di dirlo) con cui andare all-in in questa nostra avventura primaverile, è costituita da uno dei più bei cammini offerti dalle isole del Mediterraneo: parliamo della Grande Traversata Elbana, che percorre l'isola da est a ovest passando per il Monte Capanne, vetta che tocca quota 1019 metri. La Traversata disegna un percorso che si snoda tra macchia mediterranea, borghi fuori dal tempo, ginestre e panorami mozzafiato su baie e scorci altrimenti invisibili, offrendo – nel punto più alto – la possibilità di raccogliere in un unico sguardo tutta la franta vastità dell'Arcipelago toscano.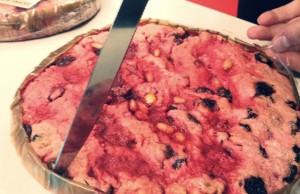 Ma nessuna gita all'Isola d'Elba può dirsi competa se non si gusta quella che forse è la più particolare (nonché la più nutriente – e dopo tutte queste camminate ve la sarete certo meritata!) delle sue ricette: la schiaccia briaca, il dolce morbido e rotondo tipico dell'isola. In origine la tipica schiaccia(ta) elbana (che ha sempre contenuto elementi della cucina medio-orientale come l'uvetta ed i pinoli – è infatti un'eredità lasciata in dote all'isola dalle visite dei pirati barbareschi) era "astemia", seguendo i dettami del Corano che vietano l'uso degli alcolici. Solo in un secondo momento con l'aggiunta del vino la ricetta è stata rivisitata abbracciando gusti e prodotti dell'isola. Il vino Aleatico – ingrediente oggi tanto fondamentale da dare il nome a questa particolarissima schiacciata – è infatti un'aggiunta ottocentesca, così come le noci. La nuova versione poi prevedeva l'impiego del miele al posto del raro e (allora) costoso zucchero. È possibile gustare la schiacciata briaca nei comuni di Portoferraio, Porto Azzurro, Capoliveri, Marina di Campo e Rio Marina, la si trova inoltre in tutte le sagre stagionali dell'Isola d'Elba, accompagnata dagli altri tipici prodotti locali.
You might also be interested in
Tuscan Archipelago
Crystalline waters, Mediterranean shrubbery, pine groves overlooking steep cliffs, hidden coves and sprawling soft sandy beaches: the Tuscan Archipelago is an mesmerizing set of Tuscan islands with wild nature and magical sea beds worth ...
Scopri Tuscan Archipelagokeyboard_backspace