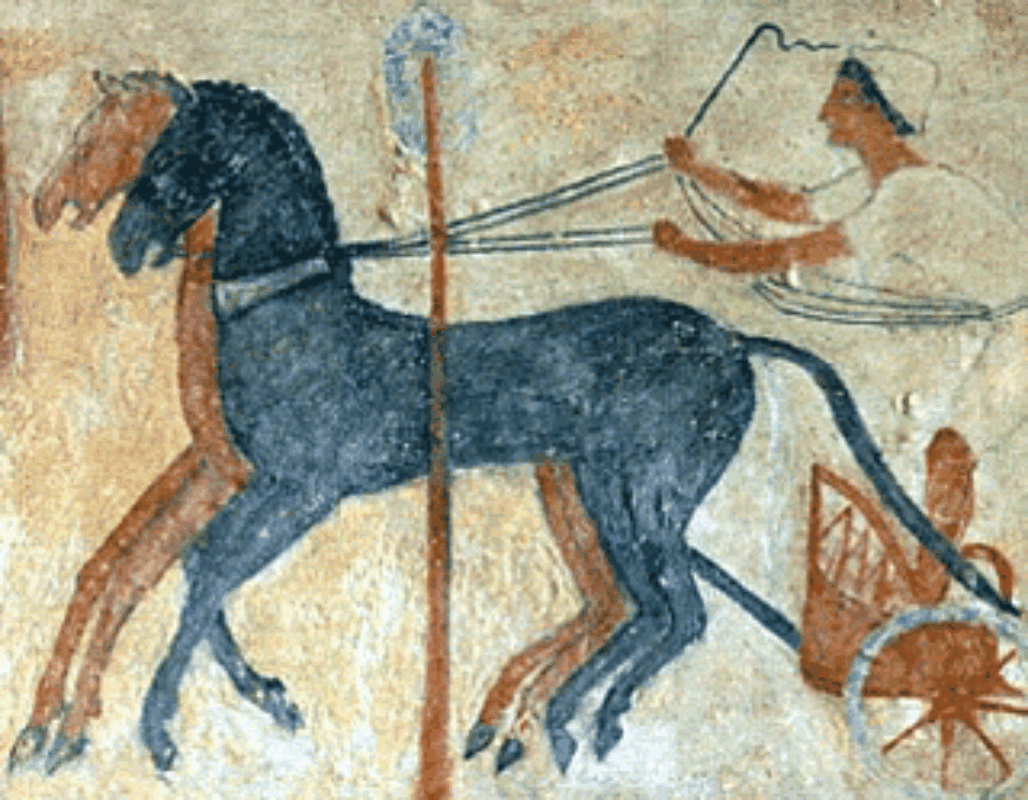 From the Archeological Museum to the Labyrinth of Porsenna
Discovering the origins of Chiusi
Thanks to a trip to the National Archeological Museum, visitors can go back in time according to a theme-based and chronological itinerary. This collection spotlights local production like vases and stone or terracotta sculptures or ceramic works from Attica, together with Etruscan imitations. The museum also hosts remains that date back from the Roman times to the Longobard era. From the National Archeological Museum, visitors can plan a trip to see the Etruscan Tombs. The 'Tomba del Leone' has an inlaid roof and it's possible to view part of its original pictorial decorations, while the 'Tomba della Pellegrina', which belonged to the Sentinates Family, has been ransacked repeatedly since ancient times. Discovered in 1846 by A. François, the famed 'Tomba della Scimmia' hosts decorative fragments representing athletic competitions organized in honor of the dead.

This Etruscan necropolis is found near Lake Chiusi and cannot be reached by public transportation. Those who wish to continue their journey through the past will delight in a visit to the Labyrinth of Porsenna, a mythical labyrinth that leads to the Mausoleum of Lucumone Porsenna. This network of tunnels was used during Etruscan times as a way to store water and was later abandoned. Visitors can see the inside of a Roman cistern from the I century BC, located directly under Piazza Duomo and then exit to climb the Torre Campanaria bell tower, once known as the 'Civic tower'. Expect 142 steps and a fantastic view! Don't miss a visit to the brand new Civic Museum, divided into three sections, The Labyrinth, Productive Activities and the Epigraphic section.

You might also be interested in
Valdichiana
The Valdichiana's borders are as blurred as its daybreaks. They are as blended as the slow reddening of the sunsets reflecting on the calm waters of Crete, or on the evocative white hill peaks, or in the gorges of the Orcia valley. ...
Scopri Valdichianakeyboard_backspace