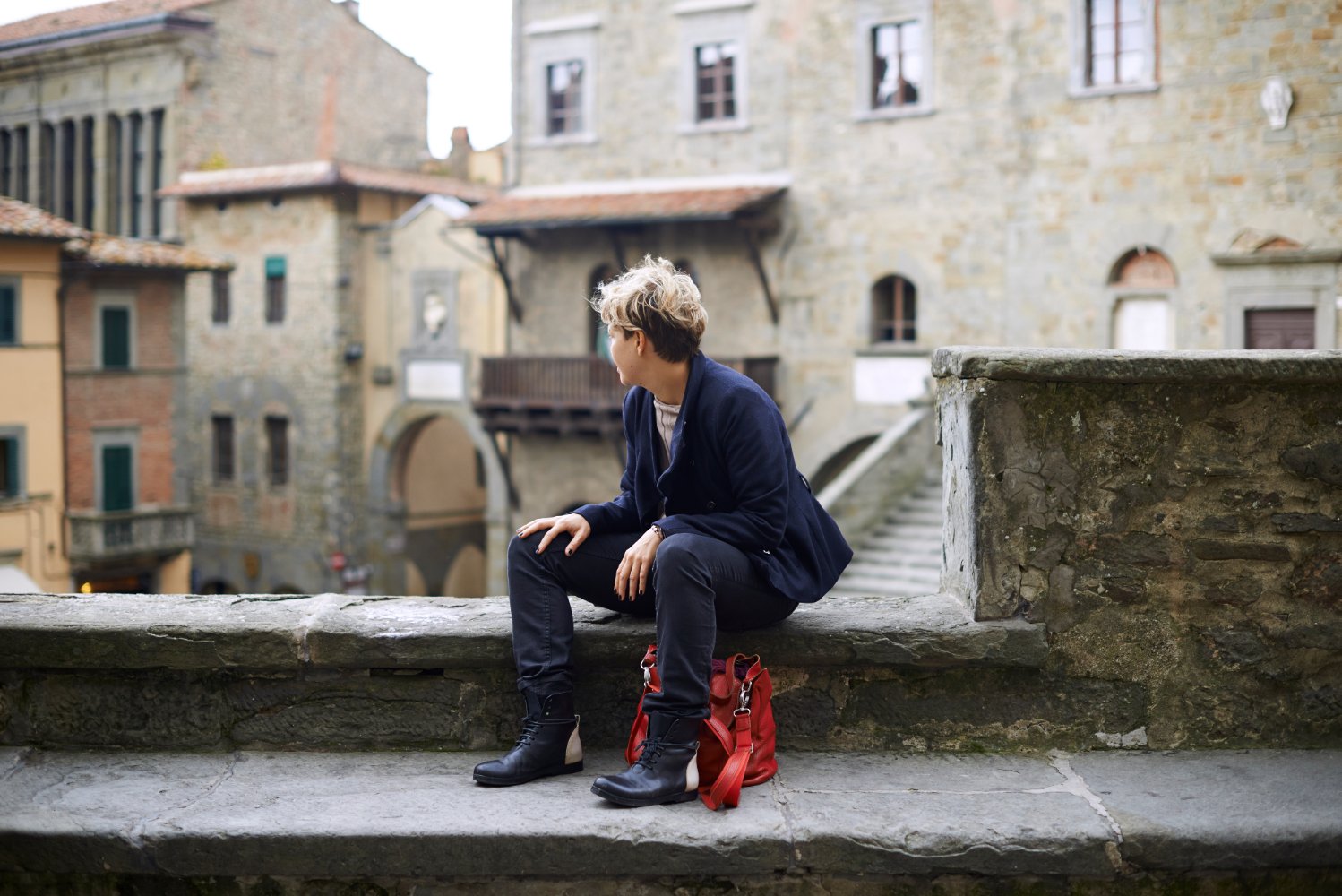 From the Antinori to the Petra winery
Wine is poetry, emotion and history. Every bottle of wine holds a story and a philosophy. In two days I visited 5 major Tuscan wineries and, believe me, I had no idea how long it would take for me to figure out everything I'd seen: families producing wine since 1380, visionaries who came from North America, medieval castles, designer wine cellars, revolutionary ideas to produce wine and save energy, stretches of greenery touched by the salty wind, lands that were swamps and now give life to the best wines in the world.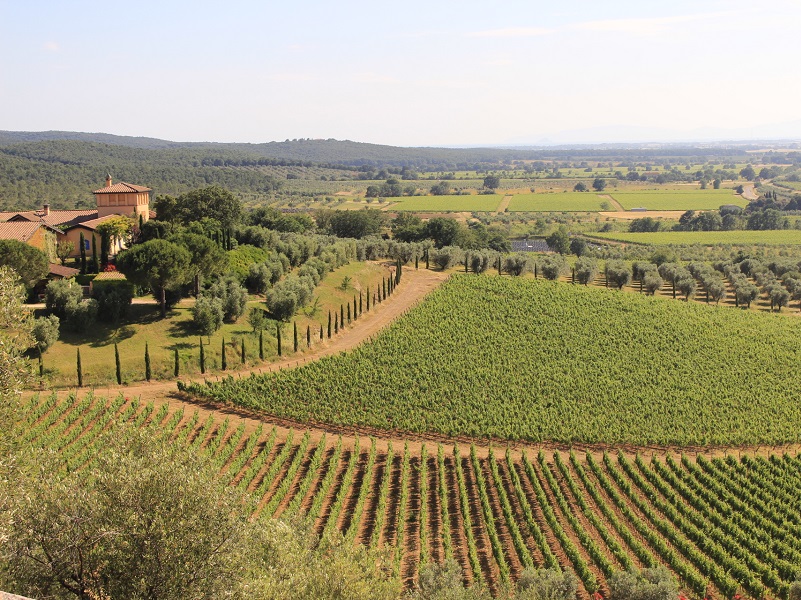 I would like to tell you about everything that moved me, but I have so much to tell and very little space in which to do so. In this post, I write about two showcases of amazing modern architecture: the Cantina Antinori in Bargino and the Petra winery in Suvereto. Both locations hosted the first two concerts of the Melodia del Vino festival 2014.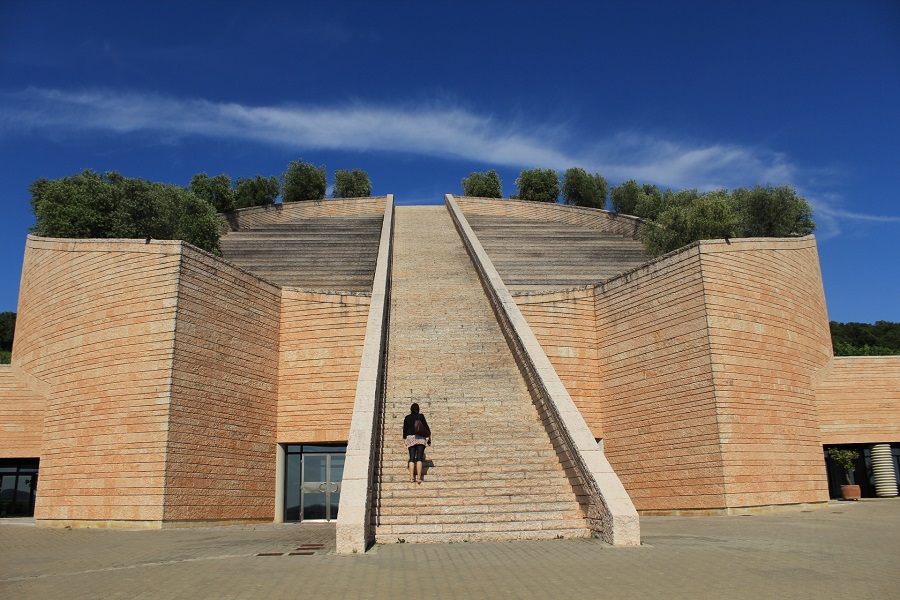 Antinori Chianti Classico winery: the spirit and taste of Tuscan grapes
Antinori Chianti Classico was opened in 2013 after seven years of work. The wine cellar appears like a deep incision in the hill, hidden among olive trees, vineyards and woodland. It was designed by Marco Casamonti from Studio Archea in the heart of the Chianti Classico area, where the Antinori family wanted to build a 45 000 m2 building to house its offices and to welcome visitors. Although this modern winery has only been open for a year, the Antinori family produces wine since 1385 and today runs 17 estates around the world.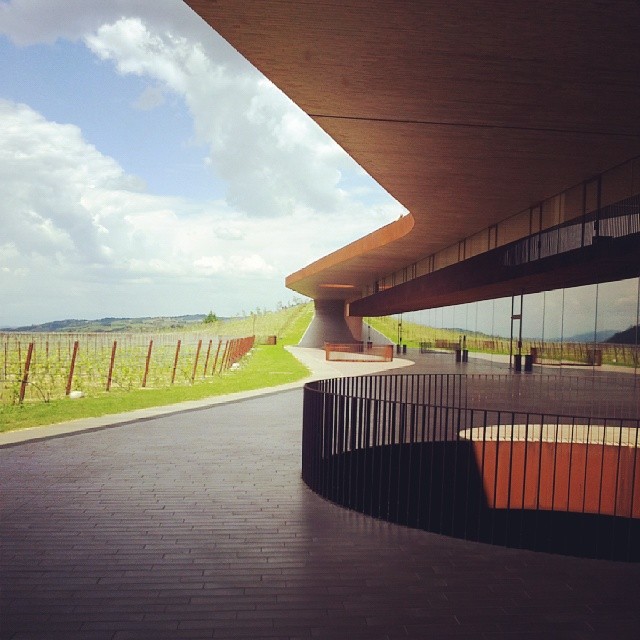 At Antinori Chianti Classico you can learn how Chianti Classico wines are made. I'm talking about the famous labels Marchese Antinori Chianti Classico Riserva, Vin Santo del Chianti Classico and Chianti Classico Pèppoli. The building was designed to allow the grapes to move it by gravity flow, eliminating mechanical pumping. It allows savings in energy but also implies a less traumatic processing of wine production and a more balanced and elegant wine.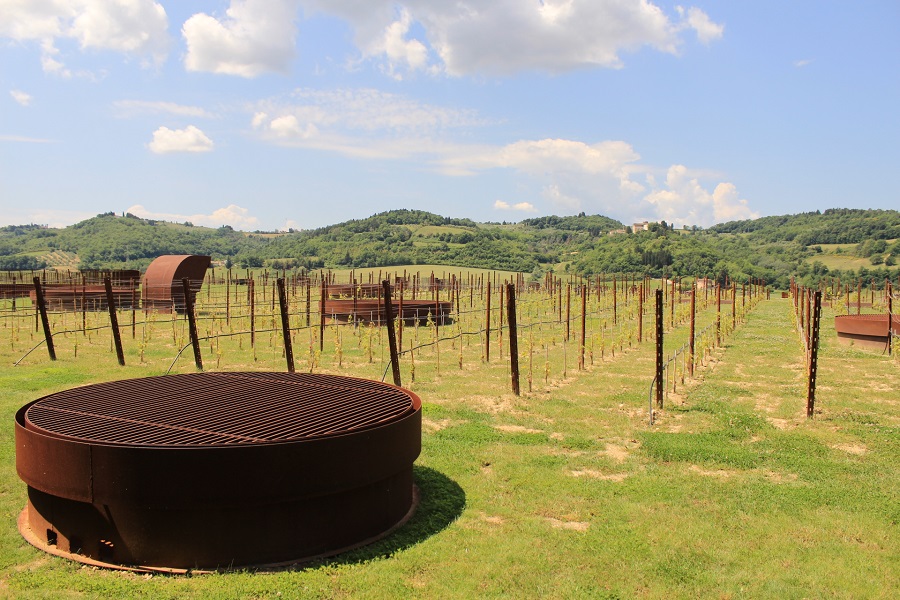 At the wine bar of Antinori Chianti Classico you can taste some of the best Antinori wines, such as the recent Gran Selezione Badia a Passignano 2009. The Gran Selezione Chianti Classico is positioned at the summit of the Chianti Classico DOCG's quality pyramid: at least 30 months of maturation are needed for this denomination.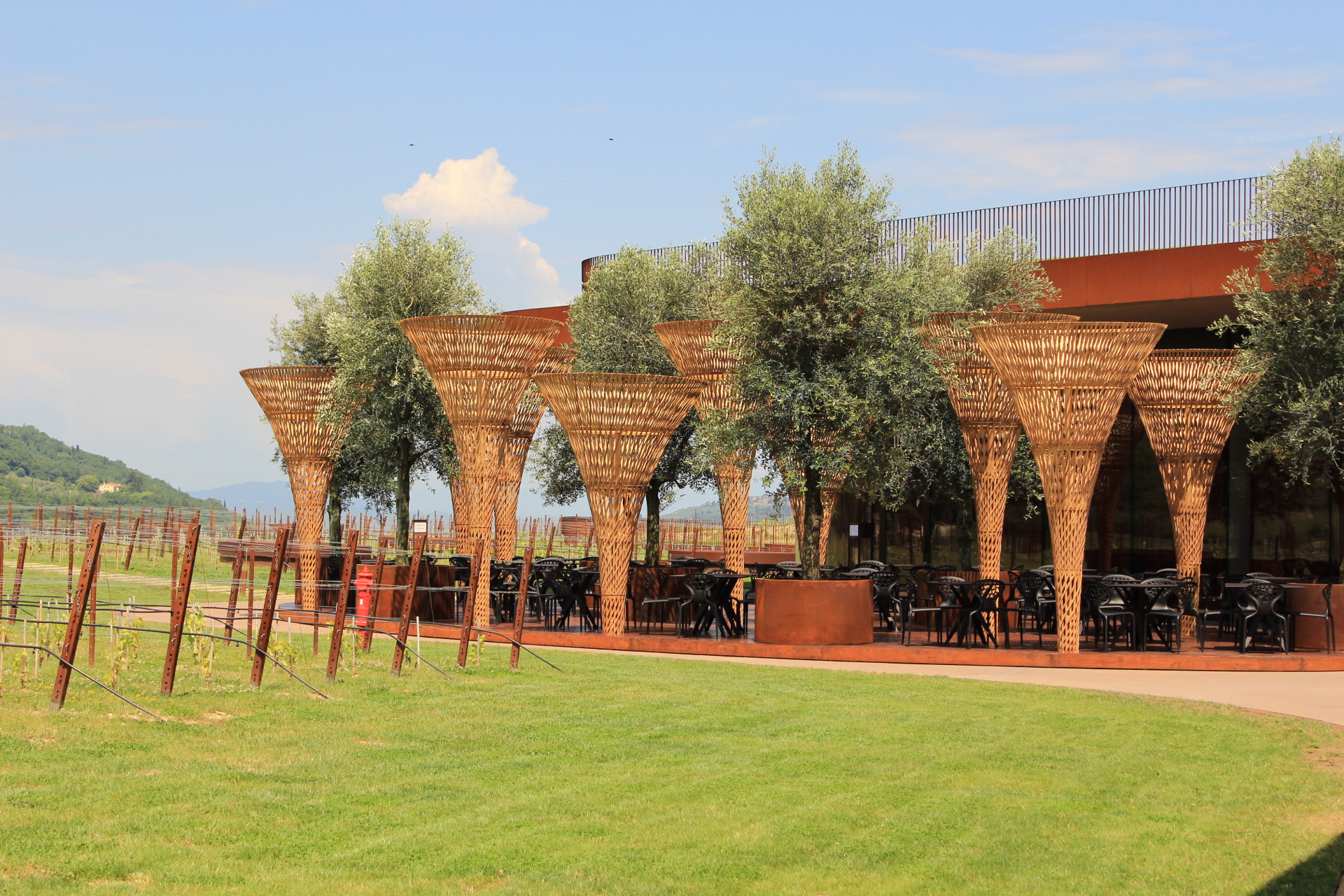 On the ground floor there's a bookshop and a restaurant, which offers traditional Tuscan dishes in a contemporary style. You can visit Cantina Antinori every day, except Tuesdays, from 10 am until 6 pm (last tour at 5 pm) . It's closed on Sundays in July and August and in August from 1-5 pm.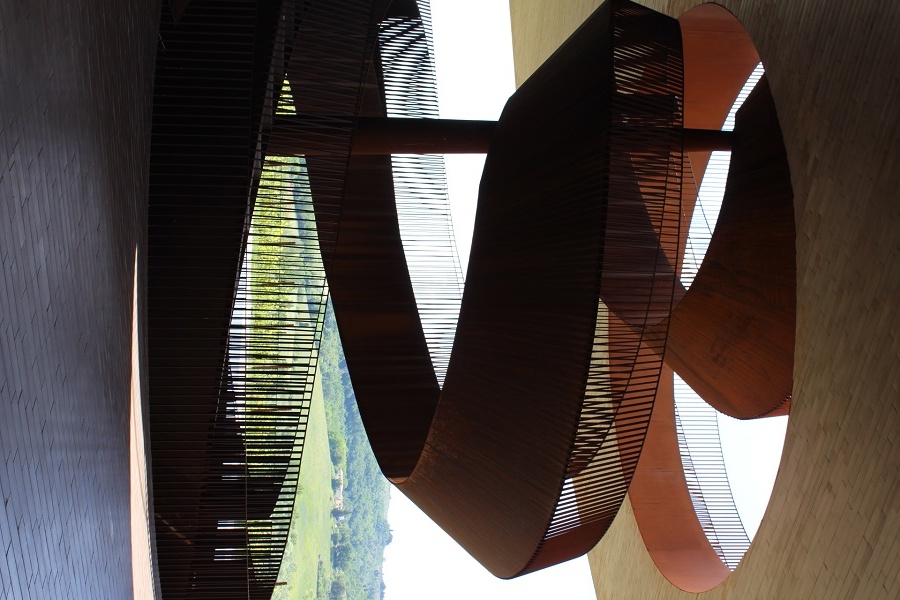 For more information, visit the Antinori nel Chianti Classico website or write an email to visite@antinorinchianticlassico.it. For reservations at the restaurant Rinuccio 1180, please contact rinuccio@antinorichianticlassico.it or by telephone at +39 055 2359720.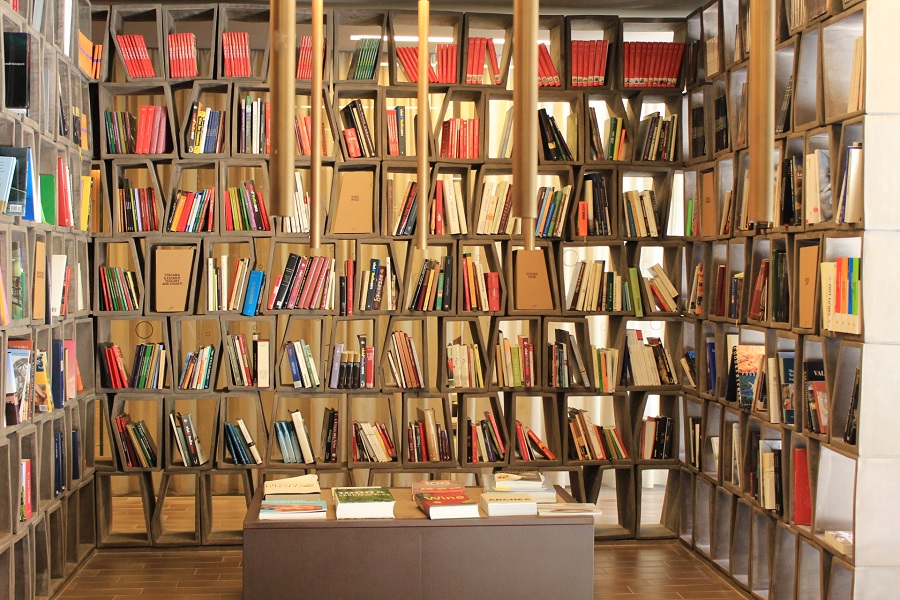 Petra winery: a temple of gravity in Suvereto
The Petra winery was opened in 2003 and was built close to the ancient village of Suvereto, in the magical Val di Cornia. This opera was designed by the Swedish architect Mario Botta for the Terra Moretti consortium.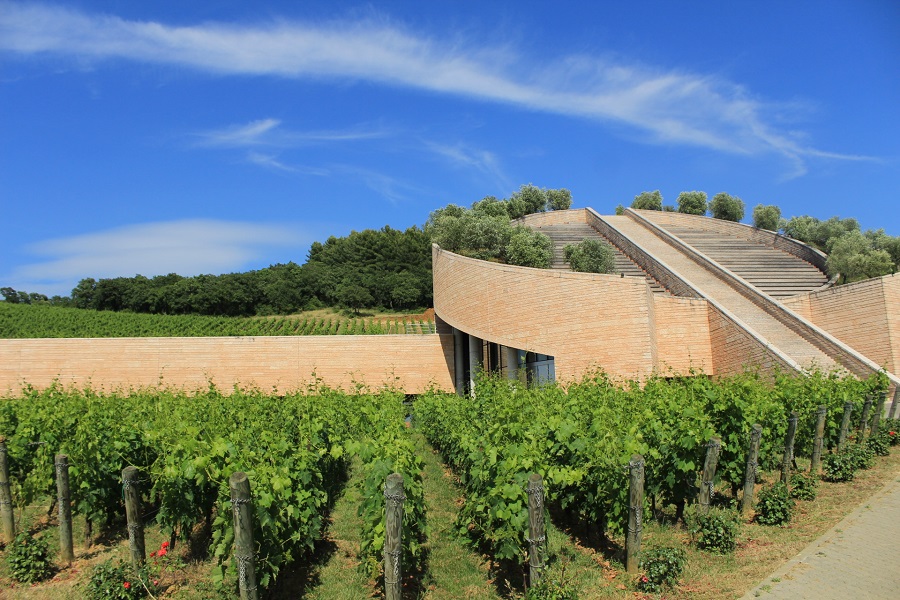 Petra stands out from afar with its central cylinder (typical of Botta's work), sectioned obliquely to follow the shape of the hill. Through this cylinder natural light passes through the steps and illuminates the factory's interior. Here the force of gravity is used not only to let the grapes inside the tanks, but also to bring up the wine. The wine production system utilizes tanks of two and three floors to exploit this natural power and obtain a high-quality product.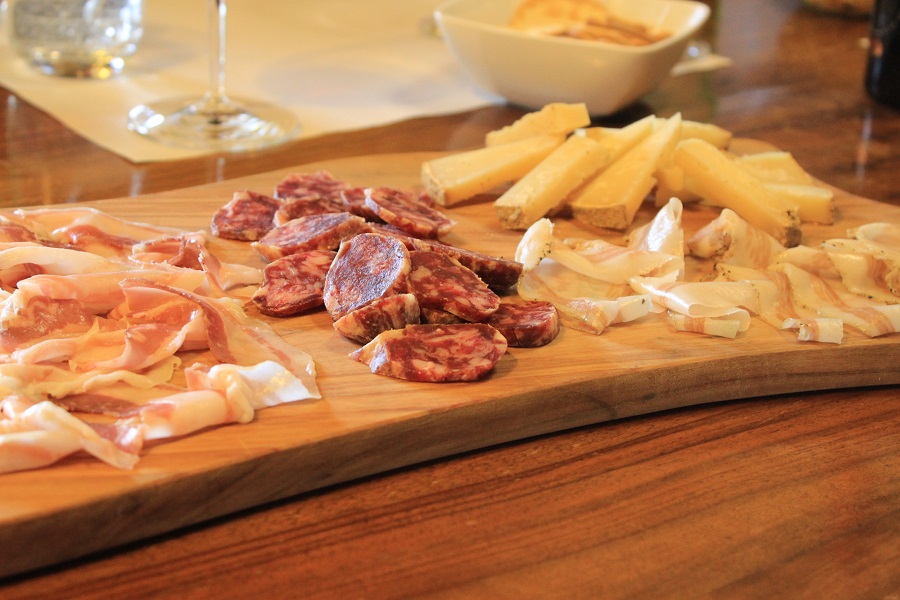 On the Petra estate mainly Cabernet Sauvignon and Merlot grapes are grown, with a small part dedicated to Sangiovese and other local and international varieties. Petra wine has conquered the whole world (including me) with its IGT labels of Petra, Potenti, Alto and Quercegobbe.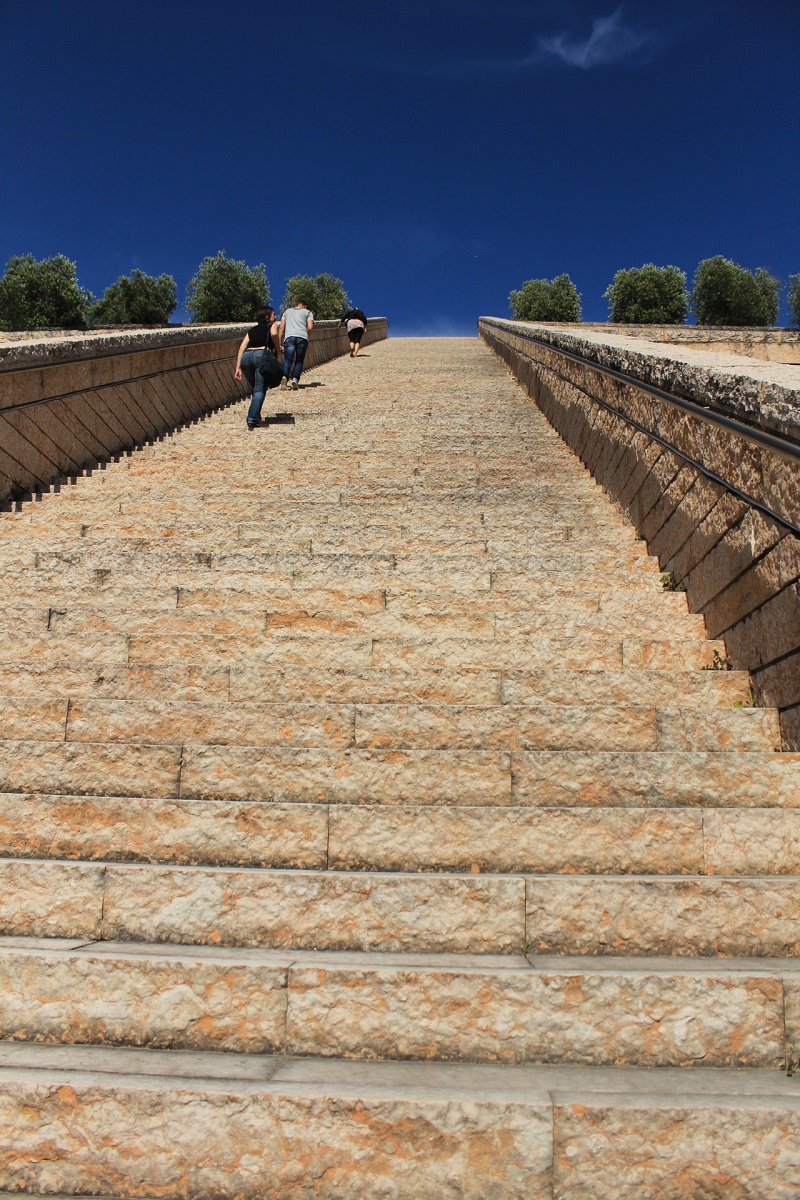 All the grapes are grown using organic methods according to the company philosophy. Petra and the Slow Food Foundation have been working together since the cellar's opening, which now hosts a fantastic photo exhibition of 63 shots by Oliviero Toscani. Oliviero Toscani is the photographer behind some of Benetton's controversial advertising campaigns, but this time he has turned his lens on Slow Food Presidia products from around the world.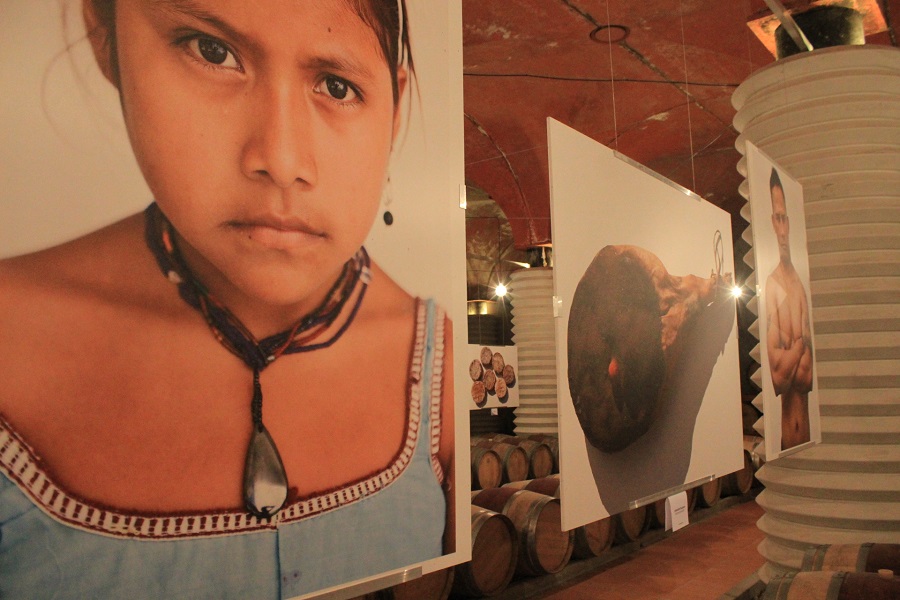 The resulting series of 63 shots (food and freedom, wine and humanity cibo e libertà, vino e umanità exhibit) currently on display among the wine barrels together with the faces from his Razza Umana (human race) project and some quotes like this:
"Teach your children that the earth is our mother, whatever befalls the earth will happen to the children of the earth". American indian proverb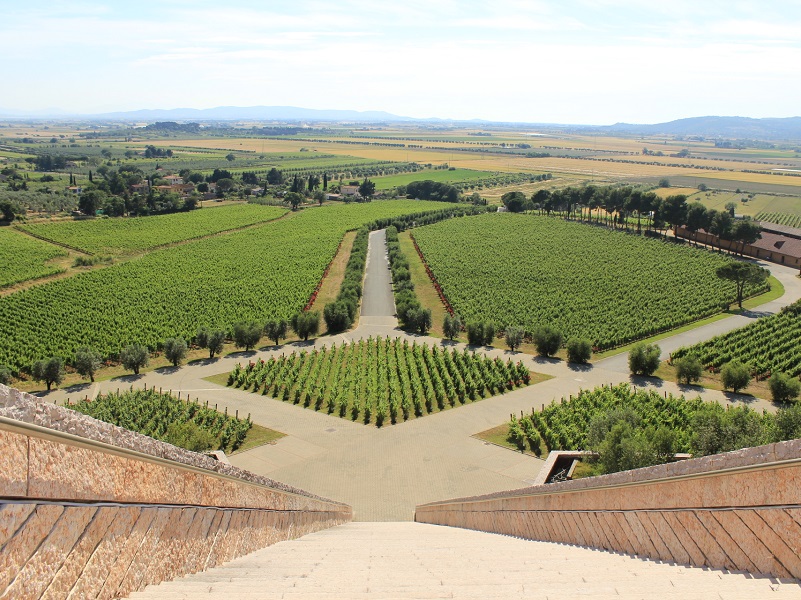 I walk away from Petra with the flavour of Cabernet Sauvignon, with my eyes full of the Val di Cornia landscape and with the desire to be back there already.
Photos by Flavia Cori, Tuscany Social Media Team
You might also be interested in