From Pisa to Florence by fast train
How to get from Pisa to Florence by train in just hour (or even less)
Since 2010 Trenitalia, the train operating company that operates both at local and national level in Italy, has introduced the "Regionale Veloce" type of train service, that is to say fast regional trains that effectively reduce journey times between the major towns in Italy and, consequently, in Tuscany.
Let's find out in this article how the Regionale Veloce service has improved the connection between Pisa and Florence.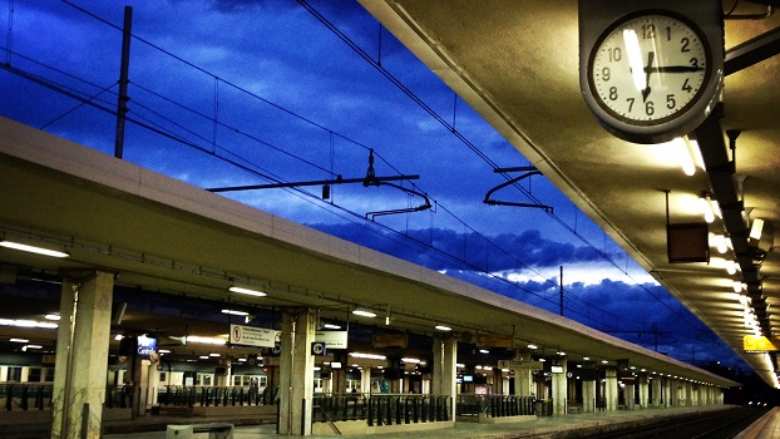 Thanks to the Regionale Veloce, Pisa and Florence are closer than ever: the trip takes only 48 or 60 minutes, depending on the train, and it costs € 8,40, which is exactly the same amount of money you pay for the regular train service.
How is that possible, considering that the journey normally lasts between 73 and 83 minutes? There are no high speed trains, no new lines, nor other tricks. It's easy: while a normal Regionale train usually stops in many stations, the Regionale Veloce doesn't.
On weekdays, the Regionale Veloce trains leave:
every hour at 32 minutes past the hour (from 7 am to 9 pm);
every two hours at 12 minutes past the hour (from 9 am to 7 pm, that is to say 9:12 am, 11:12 am, 1:12 pm, 3:12 pm, 5:12 pm, 7:12 pm).
To learn all the details, visit the Trenitalia official website or install the Trenitalia mobile app.
In case you need customer assistance concerning purchases, reservation changes and refunds, general info and info on the CartaFreccia/Trenitalia.com services, you can call 89.20.21, which operates 24/7 (or +39.06.68475475 from abroad, operating everyday 7:00 am alle ore 11:59 pm).
You might also be interested in

accessible
Learn more
Accessible Tourism
Travelling without encountering difficulties or issues that might hinder the peaceful enjoyment of a good or service, feeling at ease while visiting
continue...