From Florence to the Mugello: must see and must taste
Discover the sights and flavours of this area just to the north of the Tuscan capital
Travelling along the via Bolognese you can discover beautiful countryside villas, farms and breath-taking panoramas. This road connects Florence to the Mugello, a mountainous valley nearly 1,000 meters above sea level that stretches as far as Bologna. Below are our recommendations for must-visit places and must-taste foods in the Mugello.
Farms
The best local companies and farms that supply the Florence, Livorno and Pistoia "Centrale del Latte" are part of an itinerary called the Milk Route that runs through Firenzuola, San Piero a Sieve, Borgo San Lorenzo, Scarperia, Vicchio and Barberino del Mugello. Travelers along the route can learn about the step-by-step stages of milking and the milk processing. This tour, which is marked by special brown road signs along the streets of the Mugello, is the perfect way to combine learning and tastings!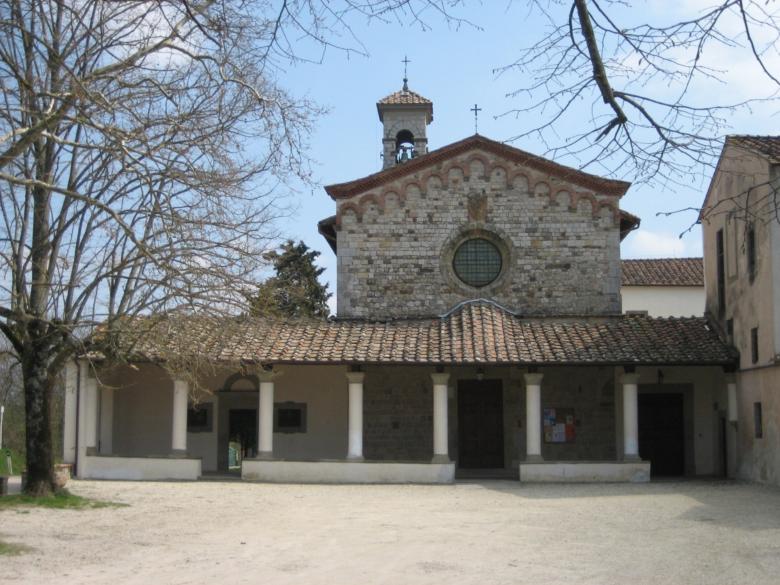 Towns in the Mugello
In addition to Pratolino, there is also Vaglia, San Piero a Sieve, Barberino di Mugello, Scarperia and Borgo San Lorenzo.
On the north side, nestled amongst the towering peaks of the Mugello, is the Upper Mugello, home to towns like Firenzuola, Palazzuolo sul Senio and Marradi.
Read more about the Mugello's towns in this post by Around Tuscany.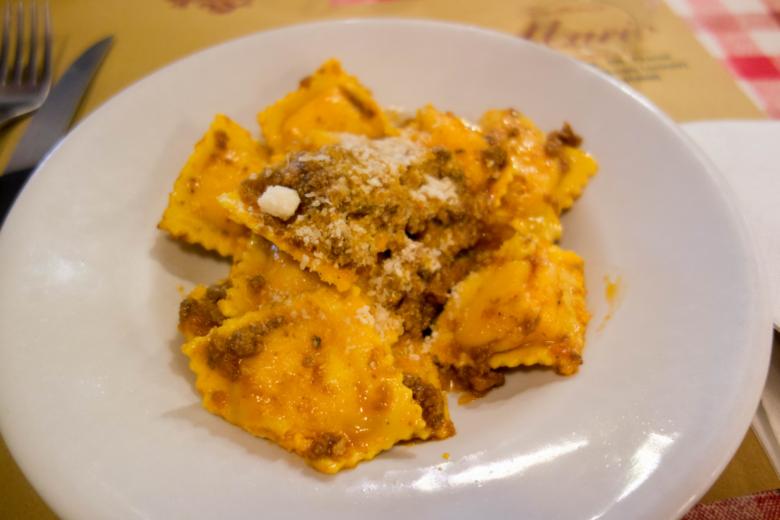 Meats
Meat has always had a long-standing tradition in the Mugello. Limousine, Charolaise, Chianina, Calvana and Romagnola are bred here, and they follow specific regulations that ensure the traceability of the product, from birth to butcher.
Tortelli di patate
Tortelli di patate is a true culinary masterpiece. These soft, square, yellow ravioli are filled with mashed potato cheese, garlic and parsley and are normally made using white potatoes cultivated in Firenzuola in the Upper Mugello. They are usually topped with ragout or served plain with olive oil and lemon.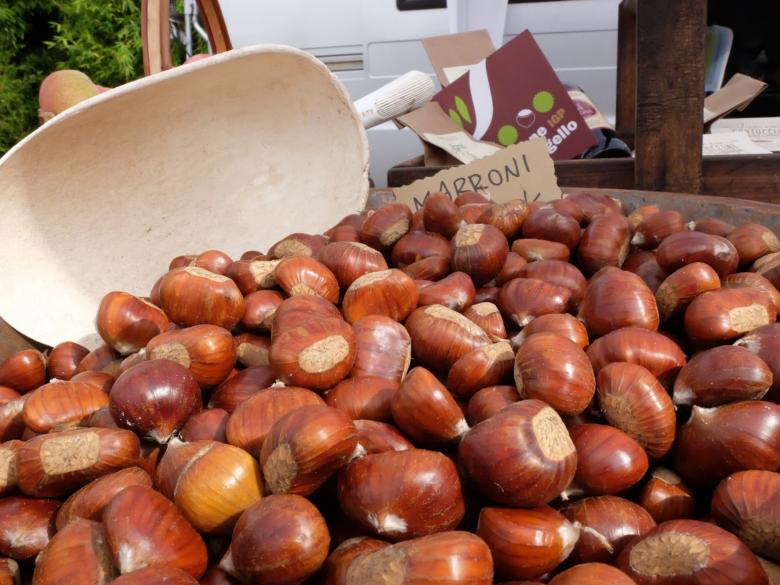 Milk and Cheeses
Milk production in the Mugello reaches close to 17.5 million litres a year, counting for 50% of Tuscany's production, all of which passes through the Centrale del Latte in Florence (the Central Dairy). Thanks to this production, you can find high-quality cheeses like Raviggiolo (or raveggiolo del Mugello): a soft, fresh cheese made from cow's milk characterized by its round shape and intense white colouring.
Chestnuts
The IGP Mugello chestnut is markedly sweet, peels easily and isn't excessively floury or astringent. It boasts a slight hint of vanilla flavour and smells like hazelnuts or fresh bread. The chestnut groves, 3,322 hectares of land, grow on hillsides that range from 300 to 900 metres above sea level.
You might also be interested in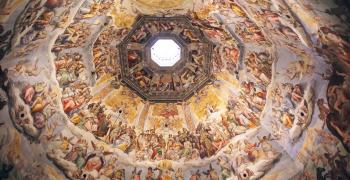 Learn more
Art and Culture
Tuscany is the cradle of Renaissance and it's famous all over the world for its huge artistic and cultural heritage, rewarded by the UNESCO that ...
Continue...