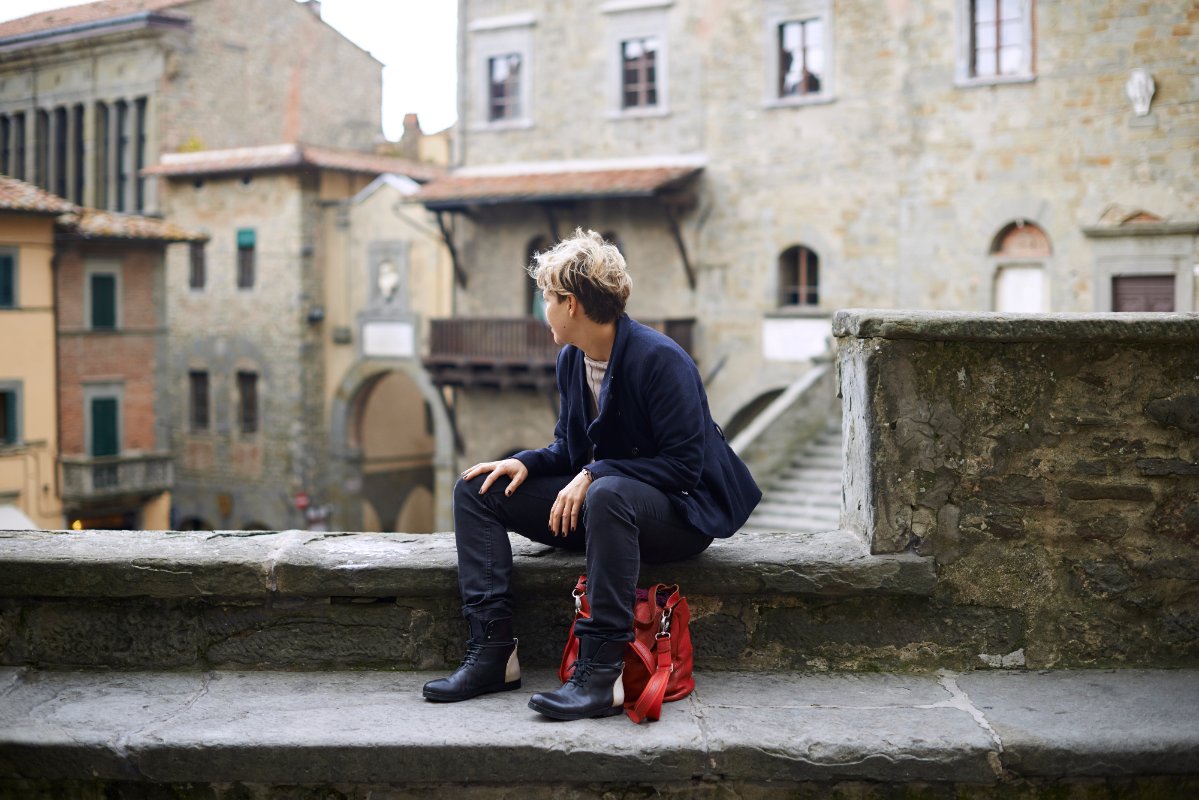 Forte Belvedere, a different perspective
Forte Belvedere: a contemporary art exhibition and the most fantastic views of Florence!
This summer, Fort St. George, better known as the Forte Belvedere, re-opens its doors and terraces to a large-scale sculpture exhibition, allowing the co-existence of some of the most beautiful views of Florence and the awesomeness of contemporary art.
The star of this year's show – Prospettiva Vegetale (Plant Perspective) – is Italian Giuseppe Penone, one of the leading representatives of the Arte Povera movement and the man behind a number of important exhibitions and permanent installations scattered around the world (and recent winner, in July, 2014, of the prestigious international award Praemium Imperiale for sculpture).
The tree, a living organism, in an appearance that closely resembles the human figure, is a central element in Penone's work. Here, his amazing giant tree-sculptures are located among the massive outer ramparts of this beautiful Renaissance fortress, built in 1590-95 by Grand Duke Ferdinando I de' Medici and designed by Bernardo Buontalenti, and stand out against the skyline of Florence.
In addition, for the first time, the Forte Belvedere and the Boboli Gardens are linked in an artistic journey that has no precedent. Part of the exhibition is located in the Boboli Gardens right at the foot of the Fort: a new perspective for a dialogue between sculpture, architecture and landscape, but also between past, present and future.
INFORMATION "Prospettiva Vegetale", Giuseppe Penone July 5 - October 5, 2014 Forte Belvedere and Boboli Gardens, Florence Forte Belvedere opening times: 10am-8pm, closed on Mondays. Ticket: 5 € Boboli Gardens opening times: July-August, 8.15am-7.30pm; September-October, 8.15am-6.30pm; closed on the first and third Monday of each month. Ticket: 10 € Forte Card (allows entrance to Forte Belvedere at anytime during the exhibition period): 5 € How to get there: By BUS: take bus no. 12 from Santa Maria Novella train station towards Piazzale Michelangelo and get off at the Galilei 03 stop, then walk up to Via San Leonardo. On FOOT: next to Ponte Vecchio, take Costa San Giorgio and walk up to the fort. By CAR: take Viale dei Colli/Viale Michelangelo, turn right – Via dei Bastioni, then continue to Via di Belvedere and Via di San Leonardo. There is free parking at the entrance to the fort… if you manage to find a space! [Photo Credits: Leila Firusbakht - Social Media Team Tuscany]
You might also be interested in