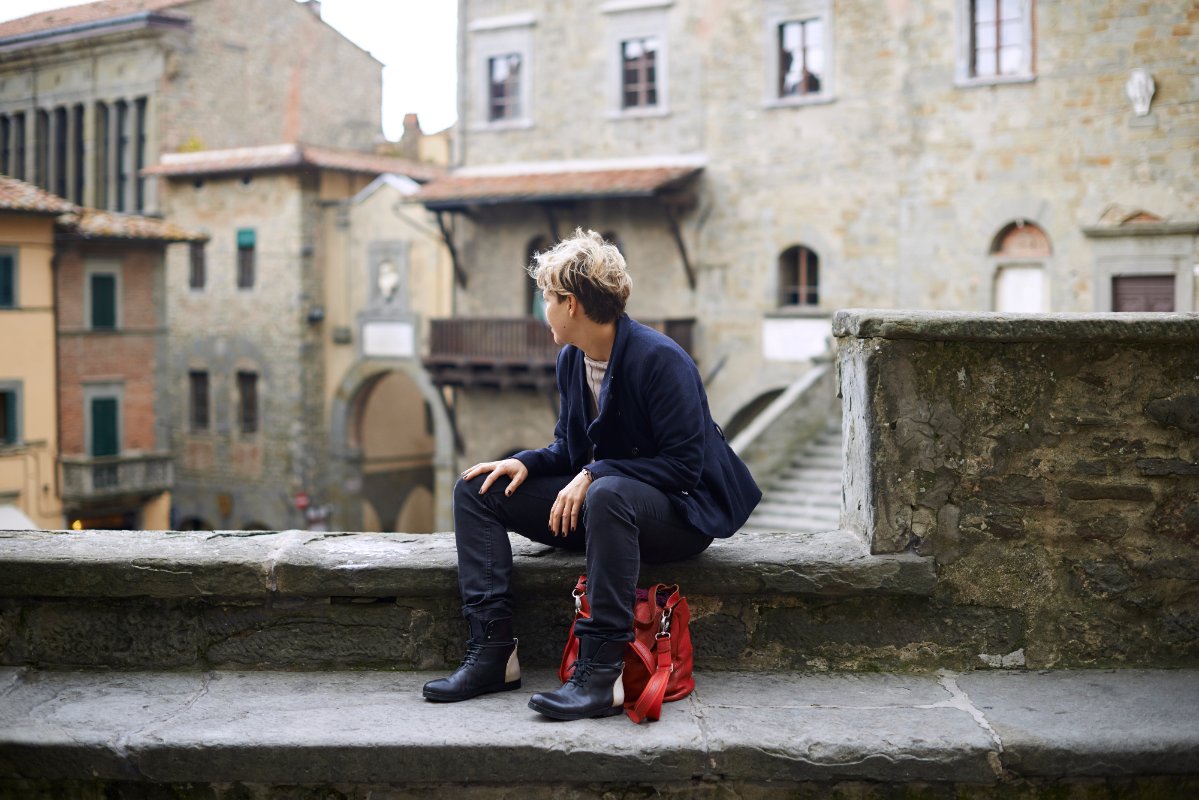 Florentine Traditions: holidays and their histories
Italy - and each city within - has a lot of holidays
. Some statutory, some local, some religious, some... just silly. Some come with flag throwers, others with museum closures, and all come with an interesting history. Here is a month by month list of the holidays in Florence, their history, and what to expect. If you're going to be in town for any of these, especially for the truly Florentine ones like the explosion of the cart or the Rificolona, be sure to participate for a unique experience!
January 6
:
Cavalcata dei Magi
(Epiphany Procession of the Three Wise Men). Epiphany is a nation-wide holiday (12 days after Christmas) but the procession of the magi takes place in certain cities. In Renaissance Florence this was enacted by a confraternity dedicated to the kings and was an opportunity for the rich families, especially the Medici, to dress up and show off. This is depicted in Benozzo Gozzoli's fresco of the procession, which however did not last into the modern age. The city of Florence has again started to celebrate with festivities downtown on this day.
February
18: In remembrance of
Anna Maria Luisa de' Medici
. This is a totally local and unobserved holiday
described here in italian
. Also in
February is Carnival
(Carnevale), which lasts two weeks and two days. While
Carnival
is best known in
Venice
, children in the rest of Italy enjoy dressing up for the entire period, and adults often party on Mardi Gras, the end of the Carnival period. In Renaissance Florence, the Medici family organized elaborate dress up events for Carneval but this didn't stick.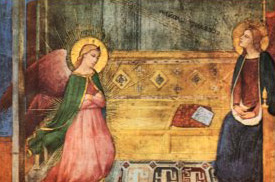 March 25: Tuscan New Year
. Until 1750 and despite the use of the Gregorian calendar since 1582, any city under the dominion of Florence and its grand-duke started the year on
March 25th - Annunciation Day
. In fact, if you ever read documents in the archive from the 16th century in Tuscany, you have to beware that a date in say, February 1585 is 1586 "new time". This is a religious holiday, but also a civic and popular one. Pisa has recently started celebrating New Years' in March again in their Duomo. Florence is dedicated to the Madonna (even if the patron saint is San Giovanni), and one of its most important miraculous images is in fact the Madonna at
Ss.ma Annunziata
- the church in which this holiday is still celebrated with a special mass accompanied by organ music. But it also represents the beginning of spring, as a local expression says "
For Annunciation, the swallow has arrived, and if it hasn't arrived, it's either sick or on its way
." This is closely related to the expression "One swallow does not Spring make."
April - Easter Sunday
: Scoppio del Carro -
Explosion of the Cart
. This festivities consists of a procession across the city to the Duomo, and a (fake) dove on a wire that flies out of the door of the Duomo at a certain moment of the Easter Mass to ignite a cart full of fireworks. This is perfectly secure and I have never heard of people exploding with it despite what you'd think given the crowds. The origin of this festivity dates back to a fire procession of the 12th century, while its current form was pretty much established by the 15th century.
Calcio Storico Fiorentino
June 24: San Giovanni Battista Day and Calcio Storico
(Historic Football Tournament).
Florence's patron saint is St. John the Baptist
and this is his day, so expect banks, schools, and offices to be closed. Tourist services will be open but most Florentines have the day off, while residents of nearby Fiesole or Prato are at work, waiting for their respective saints' days.
The historic soccer game in Piazza Santa Croce
has been around since the Renaissance and hasn't changed too much over time, although for a while in the 18th century it was not played. Beefy violent men, a good 27 per team, dress in historic costume and process to drumbeats around town (you might see this in the days leading up to the event, too). The teams represent the city's four historic quarters (areas), and there is intense rivalry between them. In fact, due to the major fights that caused this event to be cancelled in recent years, players have been assigned to opposing teams and ex-cons have been excluded from the game. Nonetheless it's guaranteed to decline into violence and often is brought to an end before the game itself really finishes.
August 15: Ferragosto
. This is the biggest holiday in Italy. It's not particularly Florentine but I thought i'd mention it because you should know that just about everything is closed, including museums. Last year some museums in Tuscany were open for Ferragosto, and I wrote a post about
what to do in Italy on Ferragosto
because the options are limited. FYI this is a religious holiday - the Assumption of the Madonna (when she goes up into heaven) - but it's also the middle of the month that is... hotter than hell, pardon me!
Rificolona!
September 7: Festa della Rificolona
(Paper Lantern Festival). This is a folkloristic and popular celebration that is purely Florentine and much celebrated by children. The tradition probably goes back to the 16th century. Country-dwellers came into the city to celebrate the nativity of the Madonna on the 8th. They took advantage of the pilgrimage to also sell their goods in the city, departing the night before  to arrive in town in time to set up market in piazza Ss.ma Annunziata. Around midnight the party, having arrived in town, would get rowdy and young people spat watermelon seeds into the paper lanterns, causing explosion and fire. The current version of the party as far as I can see consists mainly of this. Small children make or buy lanterns which they proudly carry while larger children use spit-ball weapons to set the lanterns on fire. Traditional music is played, people dance, it's fun. Go to any piazza in the city to celebrate; the main ones are in the Oltarno and in
Piazza Ss.ma Annunziata
.
October 31 and November 1
: "i morti" and "tutti santi" - Hallowe'en the way it's known in North America is only partially celebrated here by children dressing up, and only in recent years. Children dress up more (and costumes are sold in every corner store) for Carnival.
30 November: Festa della Toscana (Tuscany Day)
. This is not a very well known holiday, in part as it's something the regional government came up with just recently in the year 2000. Nothing seems to happen of particular interest on this day but you can
read more here in Italian
if you're interested.
December 25th is Christmas
here as it is in other Christian countries, and that's one of the rare days that
museums are closed
. Most everything is closed on the 26th as well (it's NOT boxing day!) but museums and some restaurants will be open. SOURCE: a
booklet in Italian
published by the city of Florence,
You might also be interested in