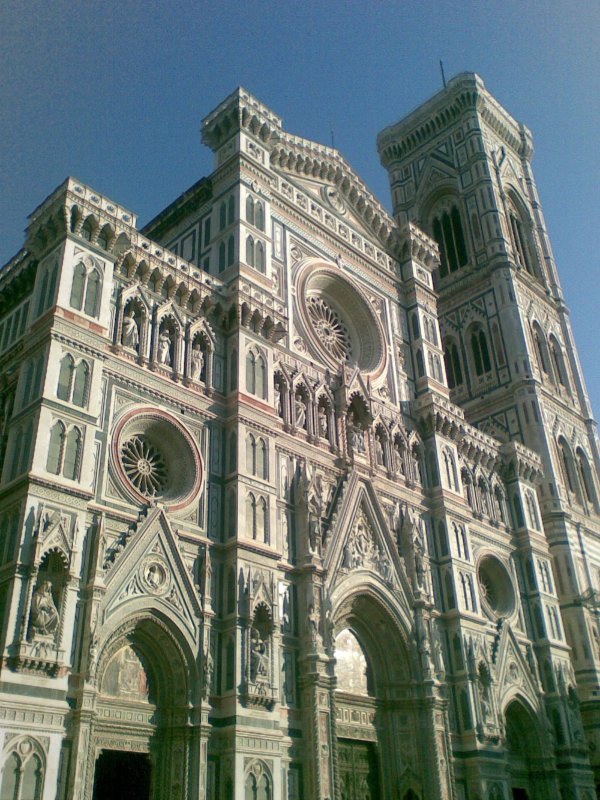 Florence: The Renaissance along the Lungarno
An open air museum, a cultural patrimony to discover step by step
Length of time: Weekend
Means of transportation: Car, motorcycle, bicycle

Description
Florence is the capital of Tuscany and one of the most important art cities in the world, the most important for the Renaissance. Located on the shores of the Arno, other than the immense artistic and cultural patrimony, enjoys a particular fascination which Grand Tour travelers could not resist. The religious center is the Duomo, where in a few meters the masterpieces of Giotto, Brunelleschi, Ghiberti, della Robbia and Michelangelo reside. Concentrated in a few hundred meters are the most important monuments of the city: Palazzo Pitti, Palazzo della Signoria with the Uffizi, Santa Croce and the beautiful piazza Santissima Annunziata.

Not to miss
A walk up the hilly avenues take you to Piazzale Michelangelo from which visitors can enjoy a striking panorama. From here, you can take the stairs up to San Miniato al Monte, a romanesque masterpiece. On the right of the church is the 14th century Palazzo dei Vescovi. From there, cross via San Leonardo and reach Forte Belvedere built as a fortress but also as suburban residence. The Oltrarno is not to be missed. Especially during the summer when it is filled with restaurants and pubs and during the day home to fascinating artisans.

Information and helpful hints
The historic center of Florence is essentially closed to traffic. Cameras observe the area, so it is better to travel by scooter or rent a bike from various points: the Santa Maria Novella train station, the Campo di Marte train station, the Rifredi train station, the Parterre and in Piazza della Calza and Piazza del Cestello.

For more information
www.comune.firenze.it 
www.firenzeturismo.it
www.mostraantiquariato.it
www.florencebikepages.com

You might also be interested in