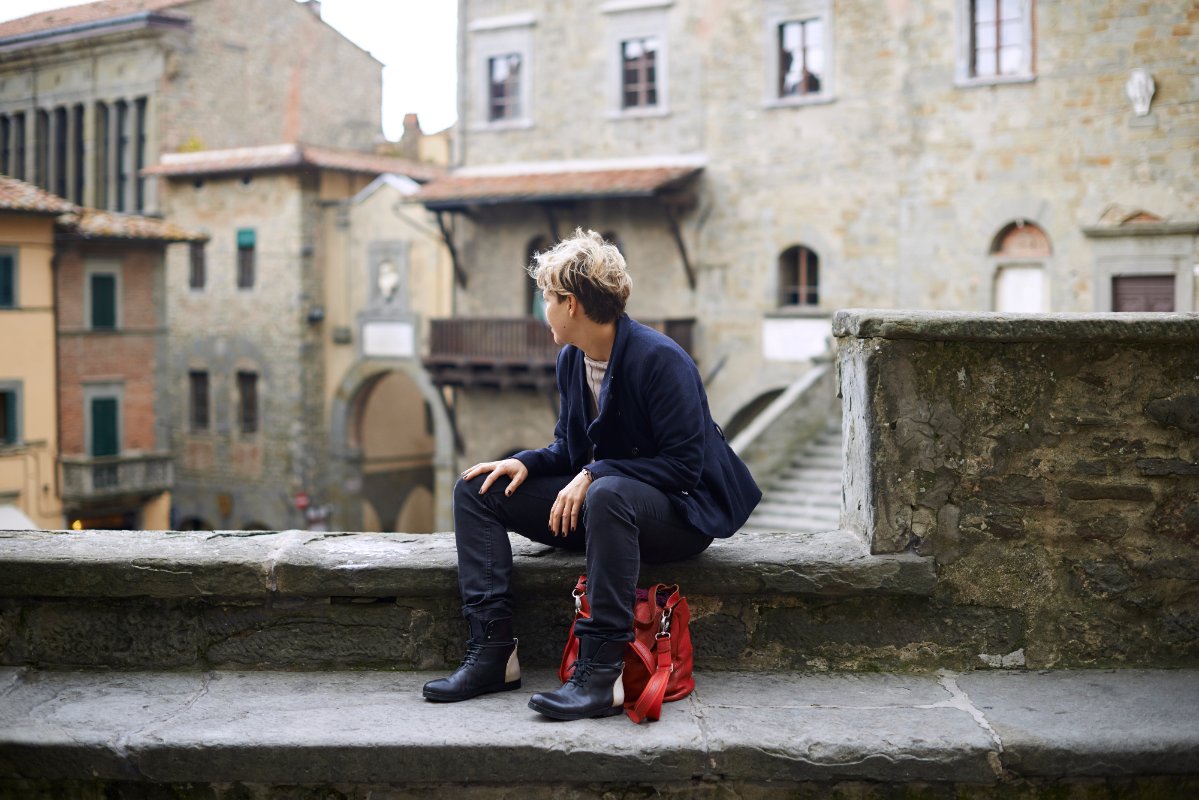 Florence lights up with the 2016 F-light festival
The
F-Light festival
is back in
Florence
, bringing lights and fun.
From December 8 to January 8
, light installations and events will make some of the main sites and monuments of the city (even) more fascinating and beautiful! Light games, videomapping, light installations and projections, guided tours and educational activities, all inspired by: life on earth, light in art and time in the universe; everything will be told through the light. These are the places chosen for the 2016 edition of the
F-Light festival:
1- Christmas trees lighting
Palazzo Vecchio
- December 8, 5 pm -
Piazza Duomo
, December 8, 6 pm The mayor of Florence inaugurates F-Light by lighting up the Christmas trees in Palazzo Vecchio and Piazza Duomo.
2- Lightness
December 8 - January 8, 5.30 pm - 12 am -
Ponte Vecchio
Ponte Vecchio offers its surface to host an incredible video mapping project dedicated to the meaning and representation of light concept in arts through canvas, metals, jewels and glass windows by artists such as Taddeo Gaddi, Raffaello, Caravaggio, Van Gogh, Giacomo Balla, Emile Nolde, Andy Warhol and Dan Flavin.
3- Focus
December 8 - January 8, 5.30pm - 10.30am,
Piazzale Michelangelo - Biblioteca Nazionale
During the flood days in 1966, the electrical system was out of service, and big streetlights were switched on in Piazzale Michelangelo to allow the rescue of the Biblioteca Nazionale goods. 50 years later in memory of what happened in the autumn of 1966, a big spotlight illuminate the facade of the Biblioteca Nazionale from Piazzale Michelangelo.
4- Dimora luminosa
December 8 - January 8, 5.30 pm - 12 am,
Piazza Santo Spirito
A video mapping project beams the facade of the basilica. It includes videos focused on the concept of the river - especially the Arno river 50 years after the flood.
5- White stone
December 8 - January 8, 7 pm - 11 pm ,
Piazza Santa Croce
The stones and marbles of the Santa Croce basilica facade will be lighted up by the"Tunable White", a lighting system that allows managing the chromatic output playing with the shades of white, warm-cold-on-off.
6- Il Fanciullino
December 8 - January 8, 8 pm - 12 am,
Loggia del Porcellino
The flooring of the popular loggia del Porcellino includes a multimedia project developed by Giancarlo Cauteruccio, Stefano Fomasi and Sergio Risaliti.
7- Tutto scorre. Firenze dall'alluvione alla città del futuro
December 8 - January 8, 5.30 pm - 12 am,
Lungarno Acciaiuoli
Images of the documentary film that Beppe Fantacci shot during the flood days in 1966 and the cartoon "Replicate, Firenze più facile" dedicated to smart cities are projected on the Lungarno Acciaiuoli facades.
8- Monuments lighting
December 8 - January 8, from 5.30 pm,
Loggia dei Lanzi, Fontana del Nettuno, Torre San Niccolò, Torre della Zecca
Some of most important monuments of the city are lighted up with warm and bright lights.
9- Sala d'Arme
December 9-21,
Palazzo Vecchio
December 9 - 14, 11 am–7 pm: Portray light. December 15, 5.30 pm: Art on a dierent spotlight, conference by Opificio delle Pietre Dure. December 16 - 21, 11 am–7 pm: Art photographers.
10- Colonna senza fine
Sunday/Thursday 6 pm-10.30 pm Friday/Saturday 5.30 pm-12 am,
Forte Belvedere
At Forte Belvedere «Ramses II» beam across the night. It is the most powerful movable lighting device of the world, a tree of life, a never-ending lighting column, a lighting elevator that connects the earth to the sky as the Jacob's ladder. Or it is simply a Christmas tree hundreds-meter high.
11- Metamorfosi
December 8 - January 8, from 5.30 pm,
Porta Romana
Porta Romana is magical: some special lights transform the Oltrarno area in a scenography in continuous evolution.
12- Christmas@LaRinascente
November 26 - January 8, 10 am- 1 pm,
Piazza della Repubblica
La Rinascente is covered up with a led and strobe lights falls.
13- Loggia del Pesce lightning
December 12, 6 pm,
Piazza dei Ciompi
Inauguration of the new permanent light system project.
14- Under the flashlight. Journeys, visits and workshops
Museo Stefano Bardini, Museo Novecento and Museo di Palazzo Vecchio [Photo credits: Mauro Sani] More info: 
www.flightfirenze.it
Original post by Leila Firusbakht
You might also be interested in