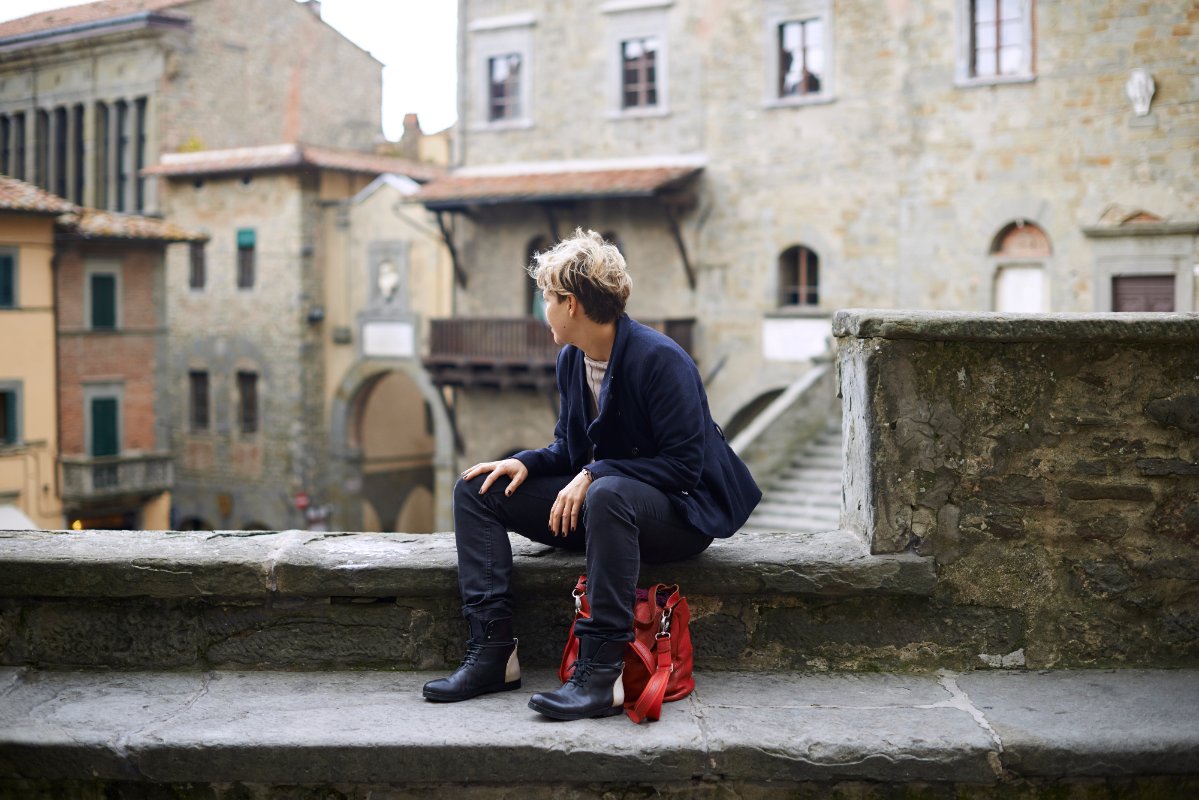 Florence Leather Artisan: How to make custom mens' shoes
Have you ever wondered how really good Italian shoes are made?
Look no further -
Florence is home to traditional leather artisans
who can make custom shoes just for your feet! The best of these don't come cheap, but if you see how intricate the process is from start to finish, you'll understand why. That's why
today I went to the workshop of Roberto Ugolini
, right across from the church of Santo Spirito, to see how leather shoes are made in Florence by a real artisan. Roberto's workshop is actually relatively new - only ten years - but he comes from a family of artisans. At 40 years old he's got great style and transmits this in the
rich masculine space of his store
. The tiny space is also his workshop, and he and his two assistants work at a table in the front room (though there's also a back room where the real mess is!). He specializes in, you guessed it, mens' shoes. Lately he's expanded his line to mens' bags (which I really like!).
Leather expert Amanda Teitler narrates this video
on how to make custom leather mens' shoes (after Roberto coached her through the process ;-) ). [youtube]http://www.youtube.com/watch?v=iiQ2Eeeijio[/youtube]
I had the privilege of watching Roberto work as we talked about all sorts of things. I watched as he expertly mounted the shoe's top on the mold, pulled the leather, hammered it in place, squinted at it and took it apart again.
It's a manual art that takes precision
, knowledge of tradition, respect for materials, good business sense, and a dash of innovation too.
If you like this post, please let me know
and I'll seek out other talented artisans willing to reveal their crafts! More photos in my flickr gallery: And for further reading here's an article about Florentine
Master Craftsman Simone Taddei
on Tuscan Traveler; he makes burnished leather boxes. [geo_mashup_map]
You might also be interested in