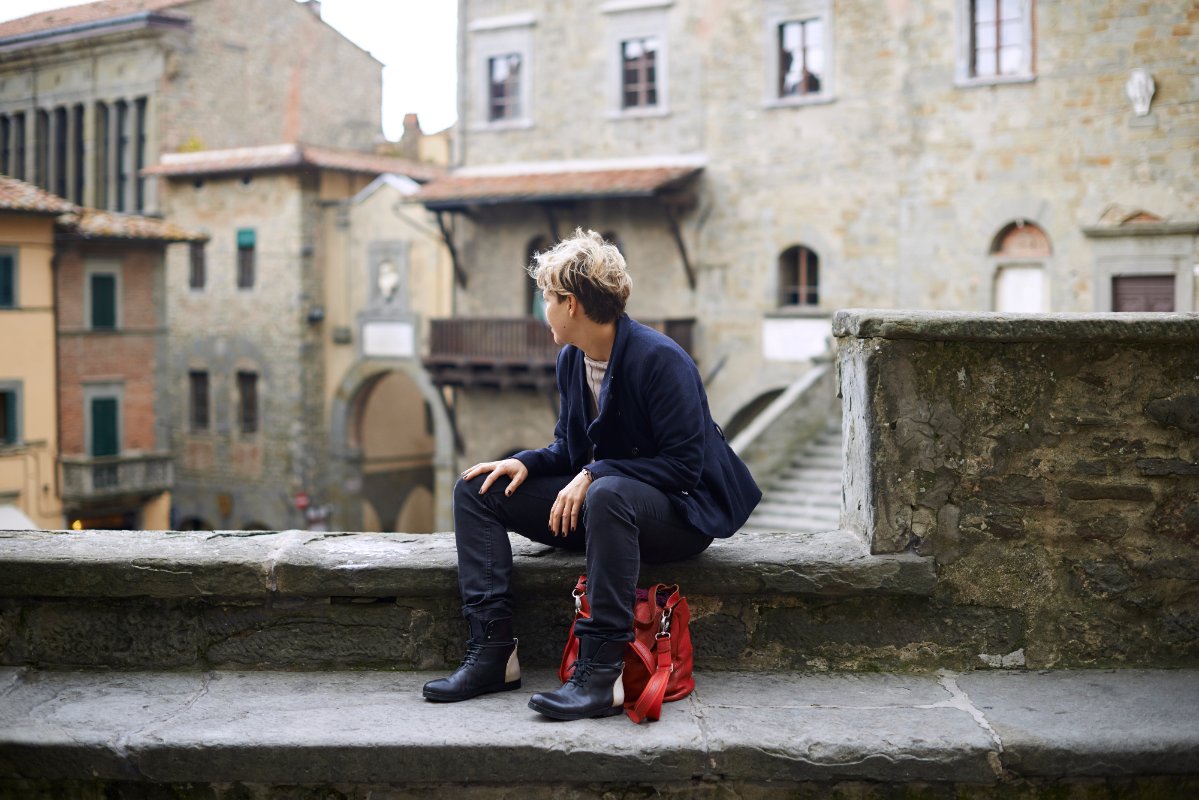 Florence Film Festival: 50 days of international cinema
The 50 days of international film festival in Florence (50 Giorni di Cinema Internazionale a Firenze) started last week: it runs from October 21 to December 10 2010. There is something for every movie-lover in this film festival that actually is a grouping of a series of smaller festivals all put together. There's documentary and fiction, international films from France to India; there's a festival dedicated to women, another on LGBT themes, and one on contemporary art films.
If you don't speak Italian, don't worry - all films are presented in their original language with Italian subtitles (unless otherwise indicated). So check the listings for something in your language(s)! Here is a break down of the single festivals - each has its own website where specific show times will be posted.
October 21-24: France Odeon
France Odeon proposes the best of contemporary French cinema. In a year of great quality for the French film production, the Festival France Odeon, in its second edition, takes root and rises. Compared to last year, we have added an extra screening day to offer more film to the audience that is thirsty for French cinema. Like in a selection of vintage wine tasting, coming from the most diverse grounds, the twelve films of this year are a partial selection, still effective in its heterogeneity, of the various genres of French cinema: cinéma d'auteur (art-house cinema), animated film, horror, debut film, documentary and comedy, like in the case of the surprise film, which this year is going to be really special. Thanks to Aldo Tassone, who was a close friend of Claude Chabrol for more than thirty years, we will also pay tribute to the recently disappeared maestro. www.franceodeon.com
October 31 to November 2: Images and sounds of the world
Ethnomusical film festival: Three days devoted to the sounds of world, from tango to bossa nova, from the arab to the mongol music till the taranta; a musical travel through different cultures and people. The festival presents the Italian premieres of a number of documentaries with the participation of some of the directors. www.multiculti.it
November 5-11: Women and Film
A week of international women's cinema featuring: 40 short, medium and feature-length films from Iran, Spain, Argentina, Germany, Canada, Turkey, France, Great Britain, Portugal, Kenya, Zimbabwe, Italy and Russia; a Focus on the relations between criticism and creativity in Italy and Germany; talks and meetings about cinema and adolescence. These are just some of the new features of Life & Cinema, the XXXII Edition of the International Women's Film Festival. www.laboratorioimmaginedonna.it
November 13-20: International documentary film
The Italian Premiere of "When You're Strange," Tom DiCillo's documentary about the American rock group The Doors and its frontman Jim Morrison will open the 51st Festival dei Popoli. This festival brings together the best of documentary production and real cinema from all over the world to recount the past, describe the present and identify its potential evolutions. The novelties of this edition include Panorama Italiano, a selection of the most significant works produced in Italy over the last year, and the Focus on cinema of the Canadian director Peter Mettler, winner of numerous awards. Then there is a retrospective devoted to Swiss cinema, focusing in particular on films dealing with travel. As every year, the official selection of the festival will be the International Feature Film Competition and the International Shorts Competition together with the Free Style section, showcasing the most innovative forms of the contemporary documentary. www.festivaldeipopoli.org
November 22-25: Art screen
Lo schermo dell'arte film festival is divided into three sections: Sguardi: films devoted to major figures in the world of contemporary art, including Antony Gormley, Andreas Gursky, Francesca Woodmman and Jean-Michel Basquiat. Italian previews: Waste Land by Lucy Walker, starring the Brazilian Vik Muniz who returns to his home country to photograph the "catadores", men and women who make their living by collecting rubbish; Cinema d'artista: works by artists who have chosen the cinema as a means of expression. Italian premiere of Marxism today (prologue) by Phil Collins, a work specially created by the English artist for the Berlin Biennial 2010; finally, Festival Talks: meetings with artist, directors and producers. My top pick for this section is "Olafur Eliasson - Space is Process": www.schermodellarte.org
November 26 to December 2: Queer film festival
A week of films, documentaries, shows, meetings with directors, exhibitions and events illustrating the variegated gay, lesbian and transgender universe. This is a festival which has from the start been engaged in the cultural battle against the closure, discrimination and intolerance that people of different sexual identity have to address every day. The Festival also promotes a Videoqueer shorts competition that allows everyone to express their own vision of the LGBT universe. www.florencequeerfestival.it
December 3-9: River to River Indian Film Festival
If you love Bollywood dancing as much as I do, you'll be at this one every night! But Indian film is (apparently) not always about marriage and dancing as a group: the description of the festival tells us otherwise... River to River showcases the most recent shorts, feature films and documentaries of Indian cinema in the company of the actors, directors and producers involved. River to River also celebrates its ten-year anniversary, showing the films that have won the River to River Digichannel Audience Award in the past nine editions, as well as a packed programme of competing films and retrospectives, meetings with the stars and directors, morning seminars and side events. This year the festival has organised a retrospective devoted to Satyajit Ray, one of the greatest Indian directors of the twentieth century. www.rivertoriver.it
Smaller festivals and events, and further info
A number of one-day events or festivals are also taking place during the "50 days of cinema". December 10th closes the festival with the awarding of the N.I.C.E prize - for new Italian cinema. There's a day dedicated to Japanese Film (November 12) and another for Finnish film (November 21). Get all the info a 50gg cinema. Oh and if you're a fan of the Rocky Horror Picture show it's going to be projected at the Odeon at midnight on October 31st - costume obligatory. And even better: get 2 FREE TICKETS to select films by printing the coupon on this page (that will list the select films as the schedule becomes available).
You might also be interested in