Florence: a movie set at every turn
Cinematic history made in the streets of Florence
In over 100 years of cinema, numerous directors have chosen the city of Florence for their movie sets, for both the beauty of its landscapes and the city's architectural perfection. The city's streets, piazzas and palazzi evoke an illustrious past and are able to give viewers a unique visual emotional experience. Walking through the city center, you can't help but remember some of the most beautiful cinematic moments in film history. In piazza della Signoria, you'll recall David Niven in "The Statue" or Joseph cotton walking with Joan Fontana in "September Affair." Alberto Sordi filmed in the piazza twice, as did Gassman in "Arcidiavolo" with Claudine Auger and Mikey Rooney, directed by Ettore Scola. And don't forget Marcello Mastroianni in "Così come sei" and Anthony Hopkins in "Hannibal."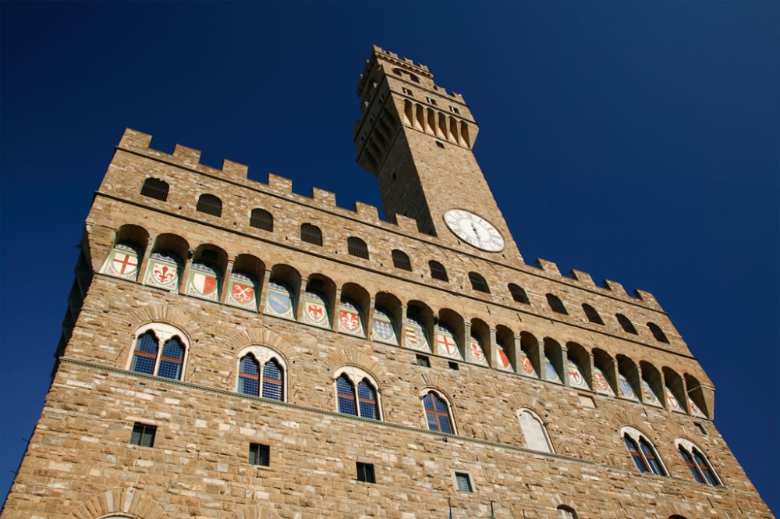 Ponte Vecchio, the symbol of Florence, has seen the likes of numerous stars, including Alida Valli, Ornella Muti, Tony Musante, Nastassja Kinsky and Asia Argento. The Santa Maria Novella train station has witnessed (besides the unforgettable scenes of "Amici Miei") Ornella Muti's sentimental travails in "Eutanasia di un amore." Facing the city from piazzale Michelangelo, you'll recall scenes featuring Franco Nero, Vanessa Redgrave and Ursula Andress. Sidney Pollack used Florence as a backdrop for "Bobby Deerfield" with Al Pacino and Marthe Keller on via Tornabuoni. Dario Argento, in his 1996 film "La sindrome di Stendhal," depicted a dark and sinister Florence very different from its stereotype, as did Brian de Palma in "Complesso di colpa" or the Taviani Brothers in "Il prato" and "Fiorile."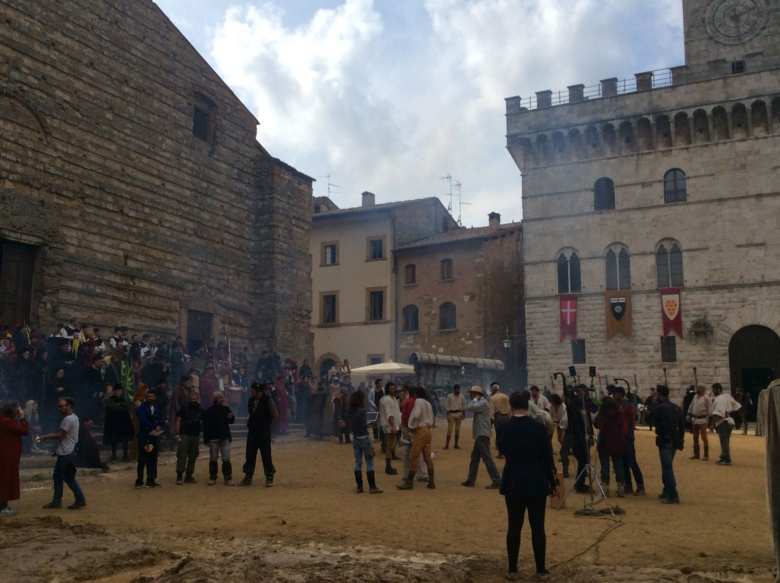 The Church of San Miniato was a main location in De Palma's "La donna che visse due volte," a spot that became an obsessive image in the film. And of course, who can forget James Ivory's magnificent film "A Room with a View" filmed in a historic palazzo on via dei Bardi. Another great Florentine set remains Ridley Scott's 2001 film, "Hannibal." The genius killer, played by Anthony Hopkins, peruses perfumes in the Farmacia di Santa Maria Novella and lives in Palazzo Capponi (even thought Hannibal's window overlooks piazza Santissima Annunziata!). These are only a few of Florence's streets featured in cinematic history, but every corner of Florence could be the star of another celebrated film.
You might also be interested in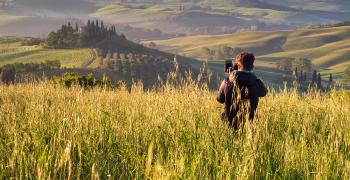 theaters
Learn more
Tuscany as a Movie
Don't be surprised if Tuscany is an ideal movie set: lots of film directors - not only from Italy - keep on choosing this incredible territory as
continue...