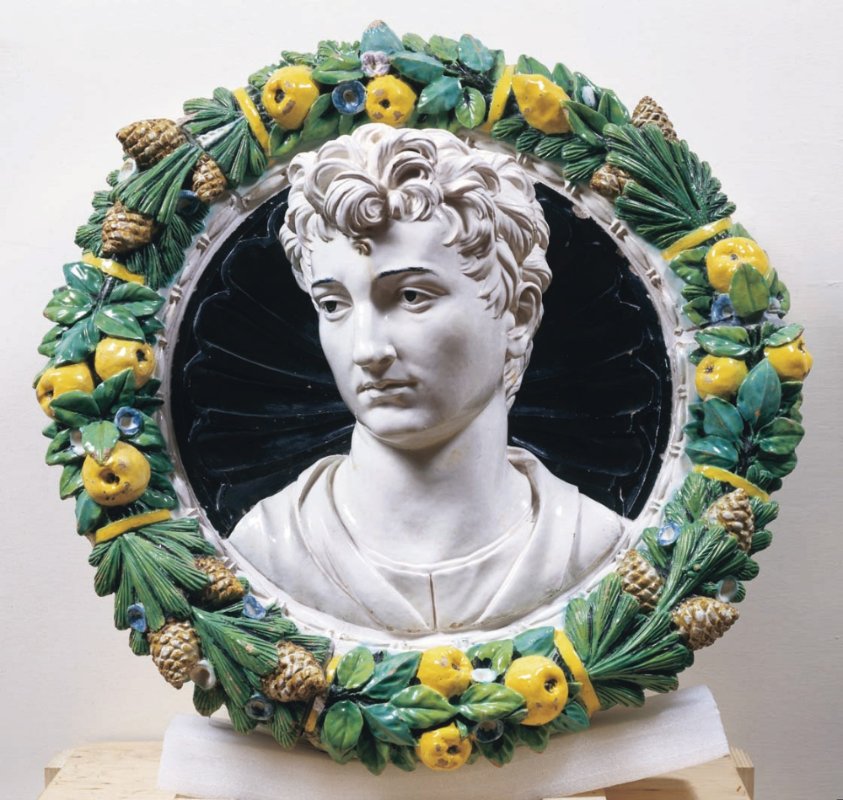 Five itineraries to discover more about the many works or art by the della Robbia family
This is a great way to find out more about the legacy left by these artists
The idea for the exhibition out of a general survey of the region which revealed that the province of Arezzo is incredibly rich in glazed terracotta works, such as altar decorations, tabernacles, baptismal fonts, statues and coats of arms.
The Casentino stage of the itinerary includes stops to admire the works of art in Verna, Camaldoli and of other less well known towns such as Memmenano, Porrena and Montemignaio. Other than Verna and Bibbiena, the main stop on this itinerary is Stia with its Santa Maria delle Grazie Sanctuary. There are fifty-two della Robbia works of art spread throughout the Casentino region, mainly concentrated in the most important places of worship. The high concentration of these works is due to the valley's historically close political and cultural ties with Florence.
Della Robbia enthusiasts should also try the second itinerary through the Valdarno region. One important stop is at Montevarchi at the Tempietto della Reliquia del Sacro Latte, by Andrea della Robbia and his workshop. Equally important are the early sixteenth century sacred decorations carried out by Giovanni della Robbia and commissioned by Bishop Bonafede for Galtrona church which is near Bucine.
Andrea della Robbia, nephew of the great inventor Luca della Robbia, played a significant role in the art world and probably was the genius behind the Madonna with Child in Santa Maria della Fraternità church in Foiano (also known as Sant'Eufemia church).
Foiano is a new stop on the della Robbia itinerary. The large altar decorations and the re-made 'Crocifissione tra dolenti e santi' are well worth visiting. This crucifixion group had been taken apart at the start of the eighteenth century before being put together again and placed back in its original spot in the San Francesco church. Andrea della Robbia was a great interpreter and keen elaborator of his uncle's art and this can be seen both in Casentino and in the Valdichiana regions.
It's interesting to know that a rival artist's workshop, Buglioni, was also in this territory and was especially active in the Valterberina region. Two important stops on the itinerary are Badia Tedalda and Pieve Santo Stefano as they are home to works of art by Girolamo della Robbia.
All five tours are connected to various sections in the exhibition in Arezzo, as well as being linked to other forms of art.
For more information: www.mostradellarobbia.it
You might also be interested in