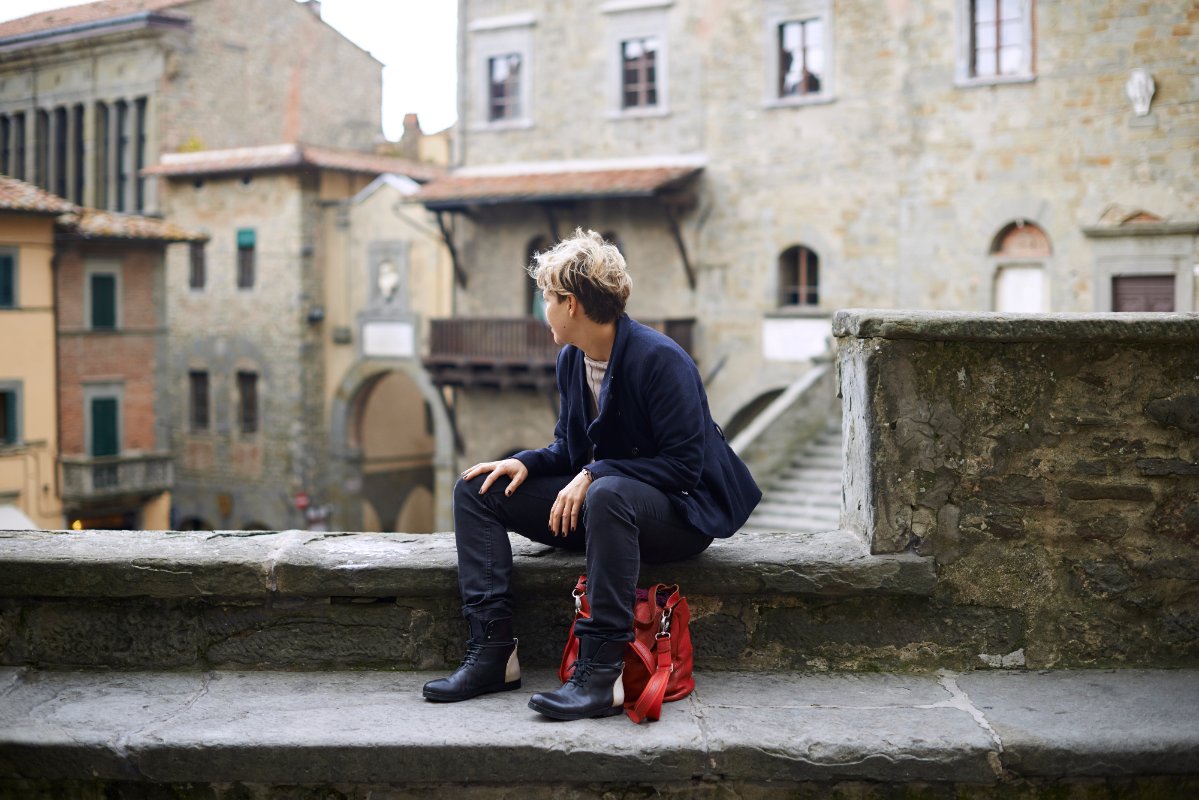 Fiorella Pierobon: Art Inspired by the Via Francigena
The exhibit at LuCCA center for contemporary art
visually describes Fiorella Pierobon's personal and spiritual growth during her pilgrimage on the via Francigena
. The works are not only about the artist's literal pilgrimage, but the parallels that can be drawn between pilgrims and artists. This is explained by art historian Flora Rovigo:
entrambi ricercano il raggiungimento di una condizione spirituale straordinaria. L'artista, come un pellegrino che viaggia verso una meta sacra, intraprende così un percorso in un mondo nuovo ed ignoto: si avvia un atto di purificazione per raggiungere una nuova conoscenza di sé. (...) le sue opere non vivono così di mimesi o di necessità descrittiva, tutt'altro: sulle tele prendono consistenza cromatica sensazioni, impulsi, disincanti, moti energici e nuovi stati d'animo... neovisioni tradotte in luce e colore. Both seek to reach an extraordinary spiritual condition. The artist, like a pilgrim who travels towards a sacred destination, begins thus a path into a new and unknown land: she starts an act of purification that aims for self-knowledge.... Her work is not mimesis nor is it descriptive; in fact, her canvases take on a chromatic consistency, sensations, impulses, energetic motives and new states of being... visions translated into light and colour.
The exhibit is part of an artistic pilgrimage that has been displayed in the past two years in locations along the Christian road - Altopascio, Aspremont in France, Florence, Acqui Terme - and that will soon move on to Pontremoli, Berceto, Verona, Parma and beyond our borders to France, Spain, and England.
INFO
: from May 1 to 16, 2010. Free entrance. Lu.C.C.A. Lounge e Lu.C.C.A. Underground Via della Fratta, 36 - Lucca Tel. O583 571712
www.luccamuseum.com
You might also be interested in