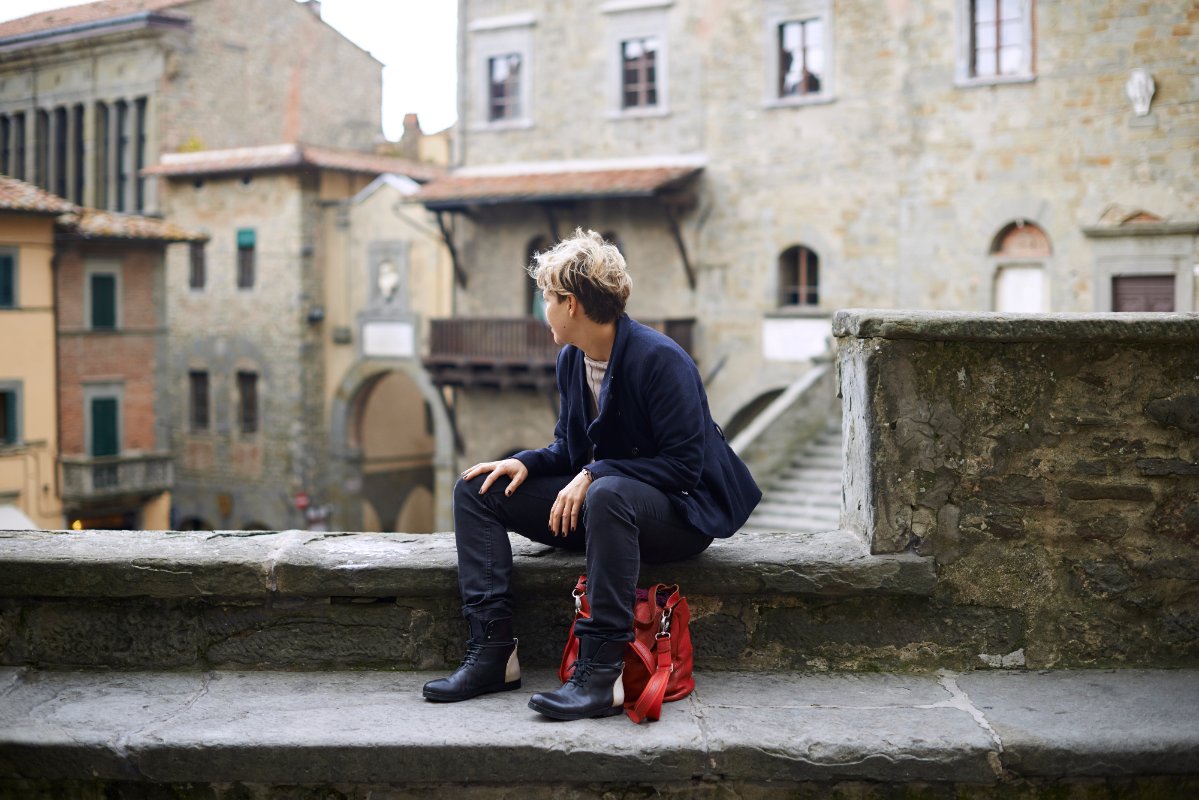 Filippo Lippi frescoes in Prato Duomo
The high chapel of
Prato's Duomo features beautifully detailed frescoes by Filippo Lippi
depicting stories of Saint Stephen (Stefano) and Saint John the Baptist (Giovanni Battista), executed by the Florentine artist and his workshop from 1452-65 (after Fra Angelico turned down the job). Vasari says it's one of his best and we can see why in the womens' fluttering veils and the antiquizing decorations.
These frescoes have been recently restored and are now open daily for visits
. The high chapel of the Duomo is an enclosed space behind the main altar, so you cannot see it perfectly from the nave of the church. This area was recently restored (from 2001-6) in order to clean and consolidate the frescoes which presented some cracks and threatened to come off the wall at points. As Lippi tended to make changes and even add whole figural groups after the "buon fresco" dried, some areas of the cycle had been executed "a secco" (in dry paint on the wall) and much of that has been lost. The artist also outlined his figures and patterns with wax upon which gold leaf was applied, which must have made the fresco look like an elaborate panel painting. The restoration brings some of this effect back to life.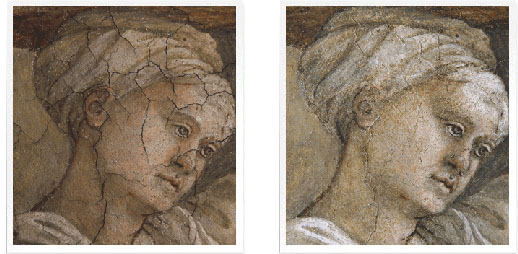 I had the chance to see the frescoes from up on the scaffolding
during the restoration and I saw many details that I couldn't have seen from the ground and certainly not in reproduction. I appreciated the artists' exacting technique, the details like the stylus marks made in the fresh plaster to outline figures, or the gesso to build up their halos! I also really like the decorative banding that delineates the narrative scenes, it's something you hardly ever notice in reproductions yet it's important to the overall effect of the piece. Now you can get right into the high chapel any day for a visit (daily 10-17, sundays 13-17), the cost is three euros per person. Guided tours are available by reservation for five euros (email:
info@prato.turismo.toscana.it
) The website "
Filippo Lippi in Prato restored
" has excellent and complete information about the cycle and everything you need to plan your visit.
While you're in Prato
take the time to walk around the city and explore what else it has to offer (here are some
photos of Prato
to get you inspired), from the Duomo's museum to renaissance and medieval palaces, a great contemporary art museum (the
Pecci
), and excellent
shopping
(Prato has always been important in the fashion industry) both in the city and in
Prato's factory outlets
. There is also a
museum of textile history
that has interesting rotating exhibits. Prato is famous for its
relic of the Madonna's belt
which is celebrated a few times a year as you can read in this article and video of the
display of the sacra cintola of Prato
.
You might also be interested in