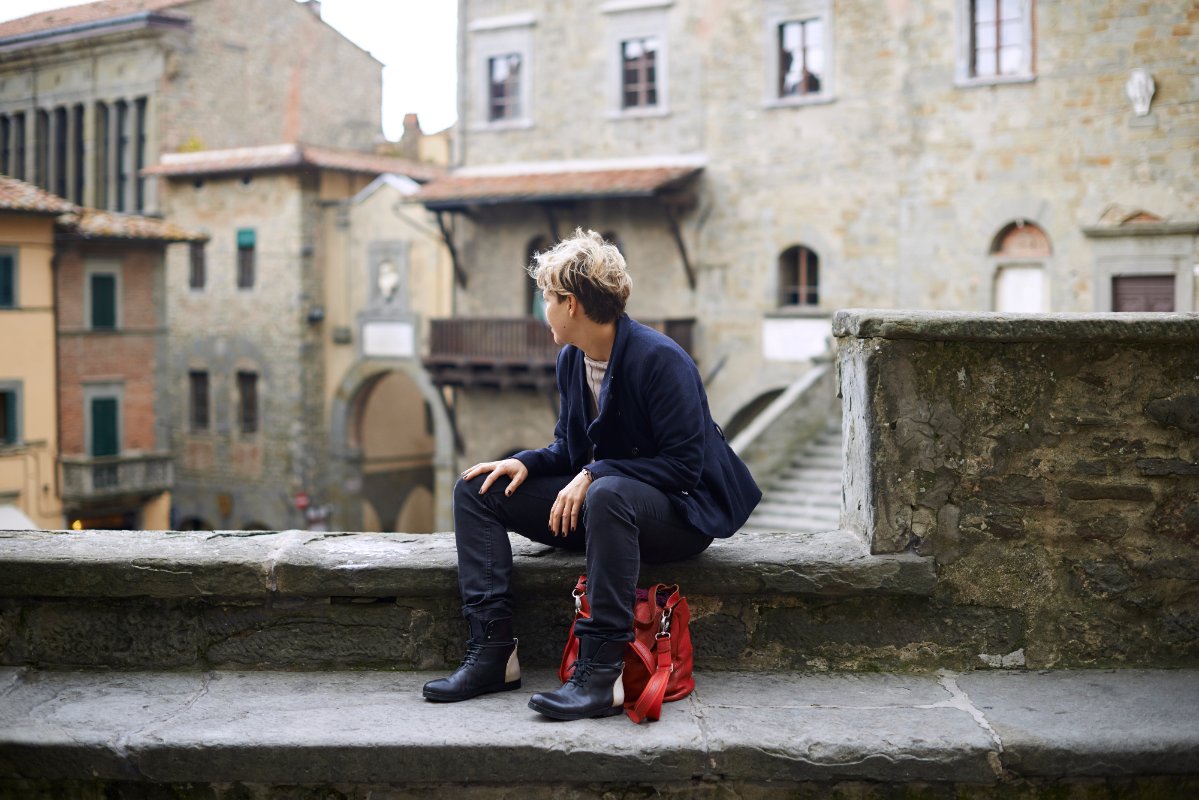 Figures, Memory, Space: Drawings from Fra Angelico to Leonardo (Uffizi)
The
Uffizi
and the
British Museum
have
organized an unprecedented 50/50 loan exhibition of Italian Renaissance drawings
that is now on in Florence (until
June 12 2011
).
Figures, Memory, Space: Drawings from Fra Angelico to Leonardo
provides an opportunity for us to get to the core of creativity through the artist's first marks on the page. Guest blogger
Alexandra Korey
provides a short review of this very special exhibit. One of the most remarkable aspects of this show is that
it is FREE to enter
and see the majority of it - 100 works displayed at the Uffizi's Reali Poste, a room
accessed directly from the museum's main courtyard (across from the entrance)
. These are the same drawings that were shown in London's British Museum last year at a cost of 12 pounds per ticket. It's easy to wander into this space, which means if you're in Florence for a longer period, you can stop in a few times and really benefit from looking slowly at individual drawings without getting tired trying to fit it all in at once. Beyond the 100 drawings displayed here,
the exhibition continues inside the Uffizi gallery
. In the drawings room on the first floor (don't miss it as you lumber up the stairs towards the main galleries!), over 50 "extra" works continue to explore the themes of "figures, memory, and space". Some of these are drawings that are too precious or fragile to lend, so
could not be included in the London show
. We're very privileged to be able to see them at all in the museum; drawings are subject to very strict international standards of conservation and
cannot be exposed to light for extended periods of time
, so once they're put away after this show, we won't see them in public for about five years. In the painting galleries, you're reminded to consider the relationship between painting and drawing through signage designed for the occasion that shows reproductions of drawings related to some of the paintings on display.
Drawings are at the base of every other art form
- Vasari affirms that it is the "father" of architecture, painting and sculpture. In the Renaissance mind, the drawing was many things: the first visible instance of the artist's idea, the essential medium for study of the arts, the tool for planning works in other media, and in some cases, a final work of art in itself.
INFO Figure, Memorie, Spazio. Disegni da Fra'Angelico a Leonardo.
March 8 to June 12 2011
Galleria degli Uffizi - GDSU (first floor) and Reali Poste (across the courtyard from the museum's main entrance) Oepn Tues thru Sunday, 8:15 to 18:50 Ticket prices for the Uffizi at this time are 11 euros for adults; reduced to 10 euros after 4pm. Exhibition website: http://www.unannoadarte.it/disegni/home1.html
You might also be interested in