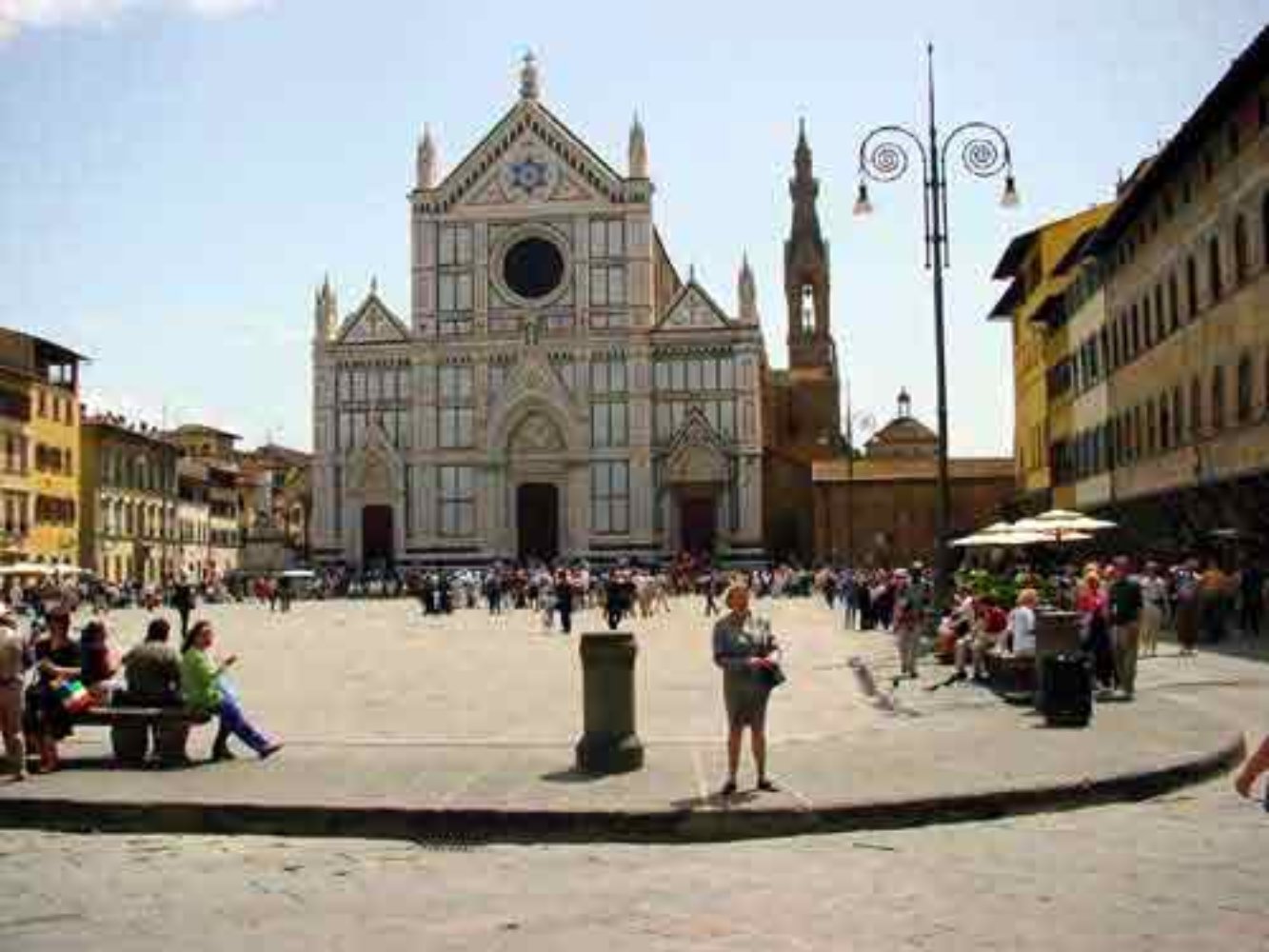 Fiction Florence: Vasco Pratolini
Follow the famed writer's footsteps
Florence is the setting for this author's stories of Metello, of the "poor lovers" and of all the other characters portrayed in his books are intertwined.
Born in 1913, in the popular Florentine neighbourhood of San Frediano, Vasco Pratolini was one of the most significant interpreters of 20th-century Italian literature.
Through his books he showed the world life in Florentine quarters, private lives intertwined with the difficult history of a city shaken by the war. Pratolini alternated his work as a printer and his reading of the classics, until he met Elio Vittorini who introduced him into the literary circle, where Pratolini, together with Alfonso Gatto, founded the review "Campo di Marte" - which was closed down after just one year.
He then moved to Rome, where he published his first short stories Il tappeto verde [The Green carpet] and took part in the Resistance. Also Il quartiere [The Neighbourhood] and Cronaca familiare [Family Chronicle] were published in the 40s.
He also lived in Milan for a while, where he worked as a journalist, while in Naples he wrote Cronache di poveri amanti [Tales of Poor Lovers], Un eroe del nostro tempo [A Hero of our Time], Le ragazze di San Frediano [The Girls of San Frediano]
Pratolini went back Rome, where he published Metello, the famous historical novel included in the trilogy Una storia italiana [An Italian Story], which contains two other novels: Lo scialo [The Waste] and Allegoria e derisione [Allegory and Derision].
A printer, waiter, writer, journalist and teacher: Pratolini was versatile and talented man, who also became a screenwriter collaborating in famous films such as Paisà by Roberto Rossellini, Rocco e i suoi fratelli [Rocco and his brothers] by Luchino Visconti and Le quattro giornate di Napoli [The Four Days of Naples] by Nanni Loy.
INSPIRING FLORENCE STREETS
Critics described Pratolini's choral work as the poetry of town life, of poor people, those living in the popular streets and quarters of Florence. Via de' Magazzini and via del Corno are the streets where the writer, motherless, lived with his grandparents, and they later became the background to his novels. Indeed, he dedicated a whole piece of writing to via de' Magazzini, while the stories of Cronache di poveri amanti take place in via del Corno; in the same novel also via della Robbia, Le Cure, via del Torrente Africo – from which the clock of Coverciano's bell tower could be seen – are mentioned and described.
Cronaca familiare (1947) also belongs to those years and tells about the private intimate relationship with his deceased brother, recalling via della Pergola, via Ricasoli, piazza del Carmine and porta San Lorenzo.
However, 20th-century Florence is described mainly in the novel Il quartiere, through the love stories of young people in Santa Croce. Here is a triumph of squares, streets and alleys such as via Pietrapiana, which divided the quarter in two, via de' Pepi, where people went to make love, via Rosa, via dell'Agnolo with Borgo Allegri and piazza Beccaria with its evening coming and going.
In the quarter of Santa Croce we also watch Metello, the protagonist of the homonymous work created by Pratolini, at the Cestello di San Frediano, where anarchists, socialists and workers' associations used to meet.
Some of those workers, such as Metello, were imprisoned at the Murate jail, which has now made room for restaurants and flats. San Frediano also gave him the idea for the setting of the popular novel entitled Le ragazze di San Frediano, together with Borgo Stella and Le Cascine, and it is once again described in Lo scialo, a novel which reproduces minutely the period between 1910 and 1930 through stories that are cross-sections of the Florentine lower middle classes who lived in the Squares D'Azeglio, S. Maria Novella and della Repubblica, in the streets de' Calzaiuoli, de' Cimatori and G. da Verrazzano, around the church of Ss. Apostoli, in San Lorenzo, il Pignone, San Niccolò and San Miniato.

Pratolini died in Rome in 1991.
You might also be interested in
The power of art and the vitality of culture in Florence, stretching back to Antiquity, have an energy that expands all throughout Tuscany. ...
Scopri keyboard_backspace