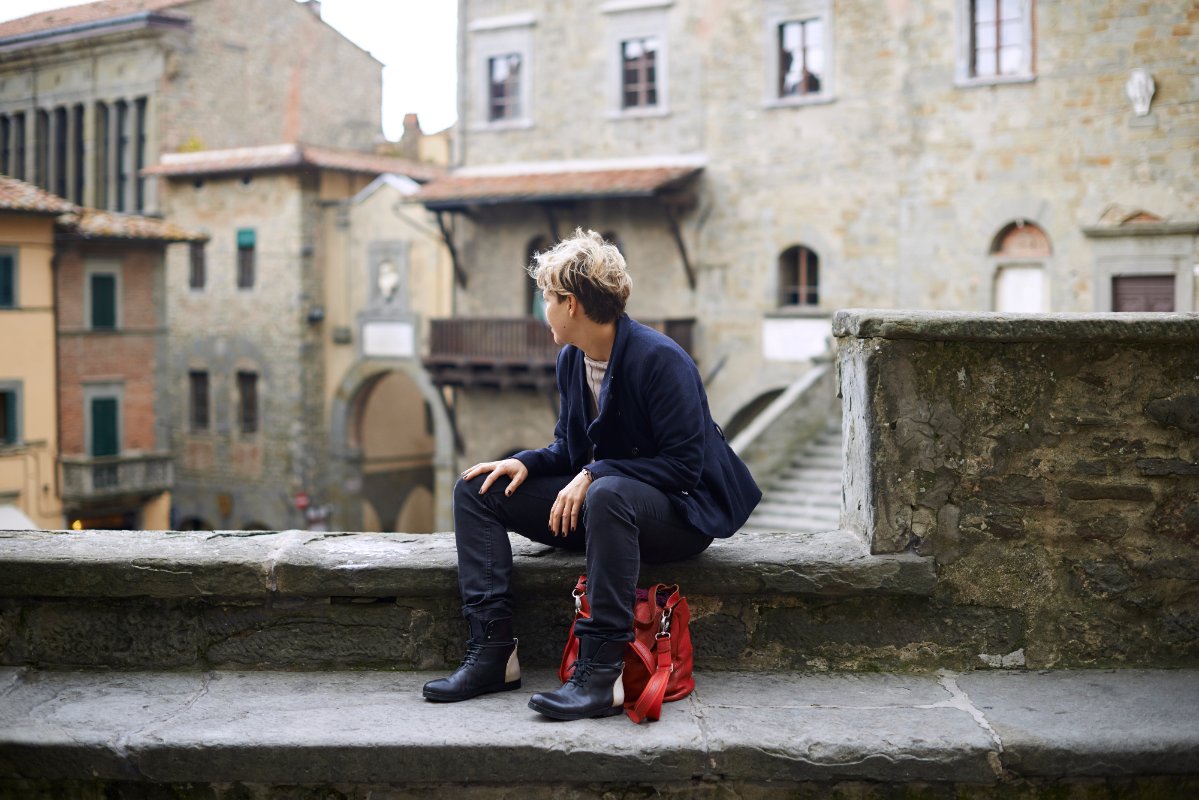 Ferragamo Shoe Museum presents "A regola d'Arte"
The folks at
Ferragamo
are entirely aware that a whole category of fetishism is dedicated to shoes. And of those with a
shoe fetish
, surely many swoon in front of a red stilletto. At the
Ferragamo Museum
, the exhibit "
A regola d'Arte
" lines up about a hundred of these shoes, made with an almost-fetishistic attention to detail... and it's hard not to succumb to temptation.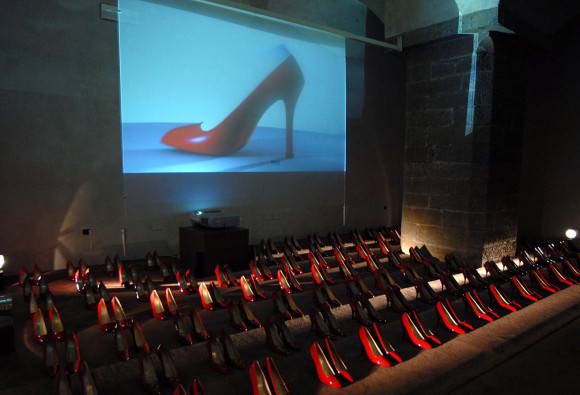 The new exhibit at the
Museo Salvatore Ferragamo
(Ferragamo Shoe Museum in Florence) is dedicated to the value of the arts and crafts tradition. Ferragamo maintains that they embody this tradition despite the difficult transition from artisanal to industrial production; the necessary qualities, they say, are sharing and developing skills, craftsmanship, and the right frame of mind that includes passion for one's work and obsession with quality. The company, founded in 1928, started using machines to supplement their work in 1960, but has restricted this to only 40% of the process; the remaining 60% of the shoe is made by hand. "
A regola d'Arte
" is a luscious multi-media expression of these handmade values. And our own hands are not ignored, for this is a tactile and interactive opportunity to touch... shoes! At the center of the main exhibition space are three interactive tables. Two are multi-touch screens on which to sort and view photos, video, and text in a natural manner that is more like pushing through a pile of paper than browsing on a computer. Another table in the center reads QR codes attached to the bottom of Ferragamo products that sit at the edges of the table. You can pick up the iconic purse or shoe, handle it all you want, and put it down on the screen where it will generate information (tell you its name, production date, and other interesting information). These interactive displays are right at the forefront of museum technology and they are an excellent way to enhance any museum that houses objects (science museums, products, etc).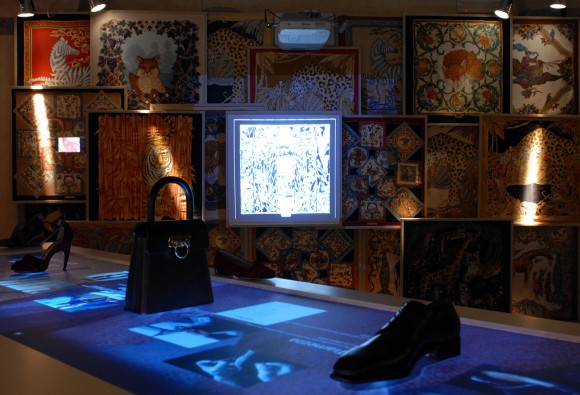 Our other senses are by no means ignored. The video "Concert for four hands" compares playing the piano to making shoes (and vice versa) with beautiful music played by Stefano Bollani. A room full of talking pictures introduces us to Ferragamo staff around the world. And in a high-tech surround-sound video room we watch a cartoon about shoes who come to life at night (the sound is amazing, the cartoon could be a bit better).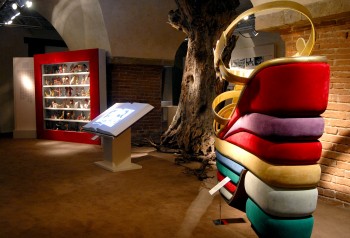 Traditional display windows showcase some of the most precious materials used in Ferragamo products - like lace and straw. By contrast, one of the most outrageous shoes ever produced - a golden sandal with a rainbow elevator base designed for Judy Garland in 1938 - is blown up to gigantic proportions and sits in the gallery begging to be touched (somehow I think we're not supposed to pet it, though). Overall this special exhibition is worth exploring, not just by lovers of fashion but also by anyone interested in interactive museology, handiwork, or the history of Florence.
All photos courtesy of Museo Ferragamo.
[gallery link="file"] A Regola D'Arte November 18 2010 to March 7 2011 Open 10-18 daily, closed tuesday Entrance fee 5 euro. [geo_mashup_map]
You might also be interested in