Freshness, genuine flavours, unique foods and fair prices
Farmers' Markets in Tuscany
Freshness, genuine flavours, unique foods, fair prices and plenty of stories about living and working on Tuscan farms: that's what you find at several farmers markets around Tuscany. Here, peasants sell their products directly to end consumers who can find out more about what they're buying, with economic benefits for all involved.
The main promoters of farmers' markets in Tuscany are small local associations, the Coldiretti national organization of farmers through their Campagna Amica - Mercati dei produttori" (farmers' markets) and the Slow Food Foundation with their international "Mercati della Terra" (earth markets). During your travels around Tuscany you can visit: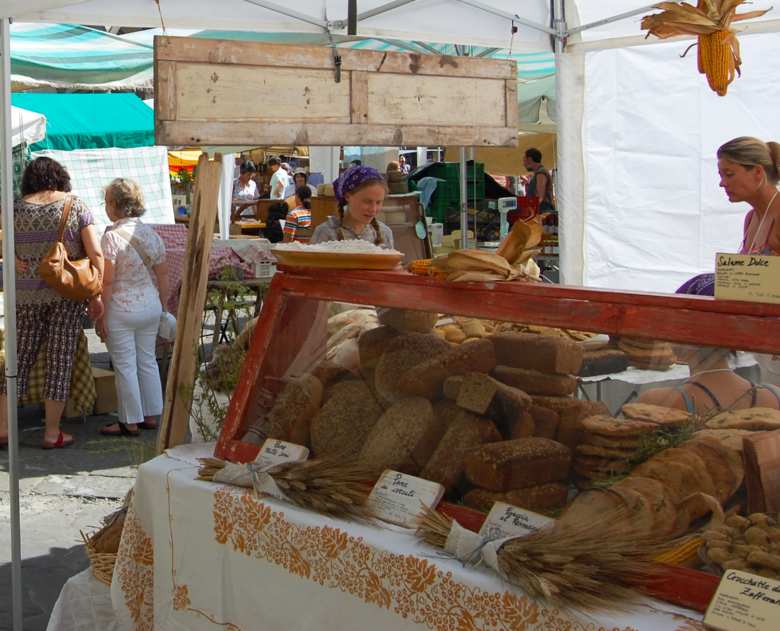 Mercatale di Firenze (Mercatale of Florence): it takes place in the centre of Florence (Piazza della Repubblica, Piazza del Carmine or Piazza Santa Maria Novella) on the first Saturday (and sometimes on Sunday) of every month.
Fierucola organic market: every 3rd Sunday in piazza Santo Spirito, Florence.
Pagliaio organic market: 4th Sunday of every month from March to December, from 9am to 7pm in piazza Matteotti, in Greve in Chianti.
Bio-mercatino Mangiasano: it takes place on the 2nd Sunday of every month in Impruneta.
Mercatale of Valtiberina: 3rd Saturday of every month in Piazza Torre di Berta, Sansepolcro.
Mercato coperto (Indoor market): after the great success of the monthly market, in 2008 in Montevarchi(near Arezzo), a permanent covered market was introduced in the town, in viale Dìaz 74 (from 4 to 9pm, from Monday to Friday and from 9am to 7pm on Saturdays). If you travel around Arezzo, don't miss the Mercato coperto, which offers daily local produce, vegetables and cereals, local cheeses, crusty bread, cured ham, a wide selection of fine wines and extra-virgin olive oil and many other seasonal local products. It's really worth a visit!
Mercato della Terra di Montecatini (Earth market): every Thursday and Saturday from 8am to 2pm at Mercato Coperto (covered market) in viale Mazzini, Montecatini Terme.
Campagna Amica farmer's market (Pistoia): 2nd Sunday of every month in piazza della Sala, Pistoia.
Mercato contadino (farmers' market): every Saturday morning from 9am to 1pm at Foro Boario (via per Camaiore), Lucca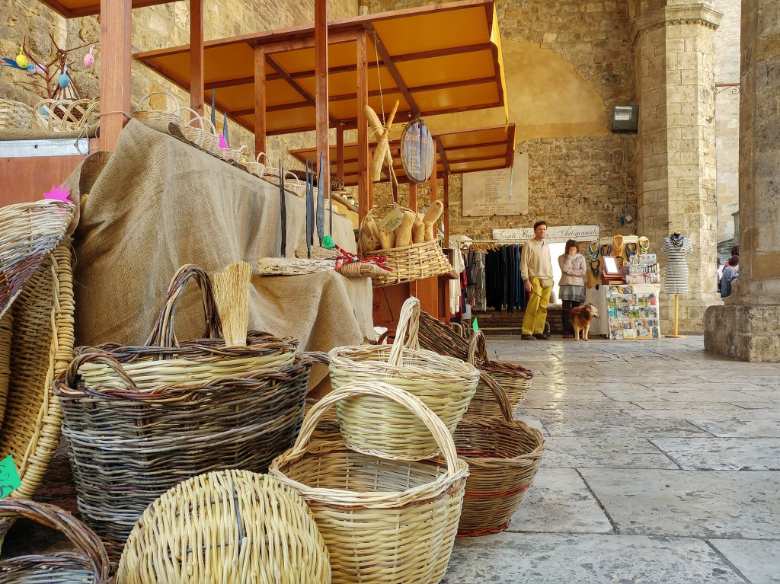 Mercatale of Valdelsa: it takes place in Monteriggioni, San Gimignano and Poggibonsi's squares, according to the following calendar.
Monteriggioni: 1st Saturday of every month in Castellina Scalo and 3rd Saturday in Tognazza.
Poggibonsi: 2nd Saturday of every month in Piazza Berlinguer or in Piazza Matteotti.
San Gimignano: 2nd Sunday of every month in Piazza Duomo.
Mercato delle Erbe (organic market): every Saturday in Piazza delle Erbe (Carrara), from 8:00 am to 1:00 pm.
Coldiretti, Mercato di produttori (farmers' market): every Wednesday in Piazza Duomo (Carrara).
You might also be interested in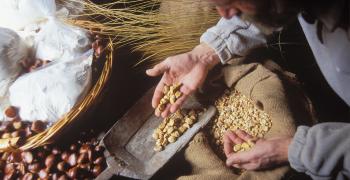 Learn more
Food and Wine
Olive oil, wine, truffle and other culinary delights make up the excellence of Tuscan gastronomy.
continue...