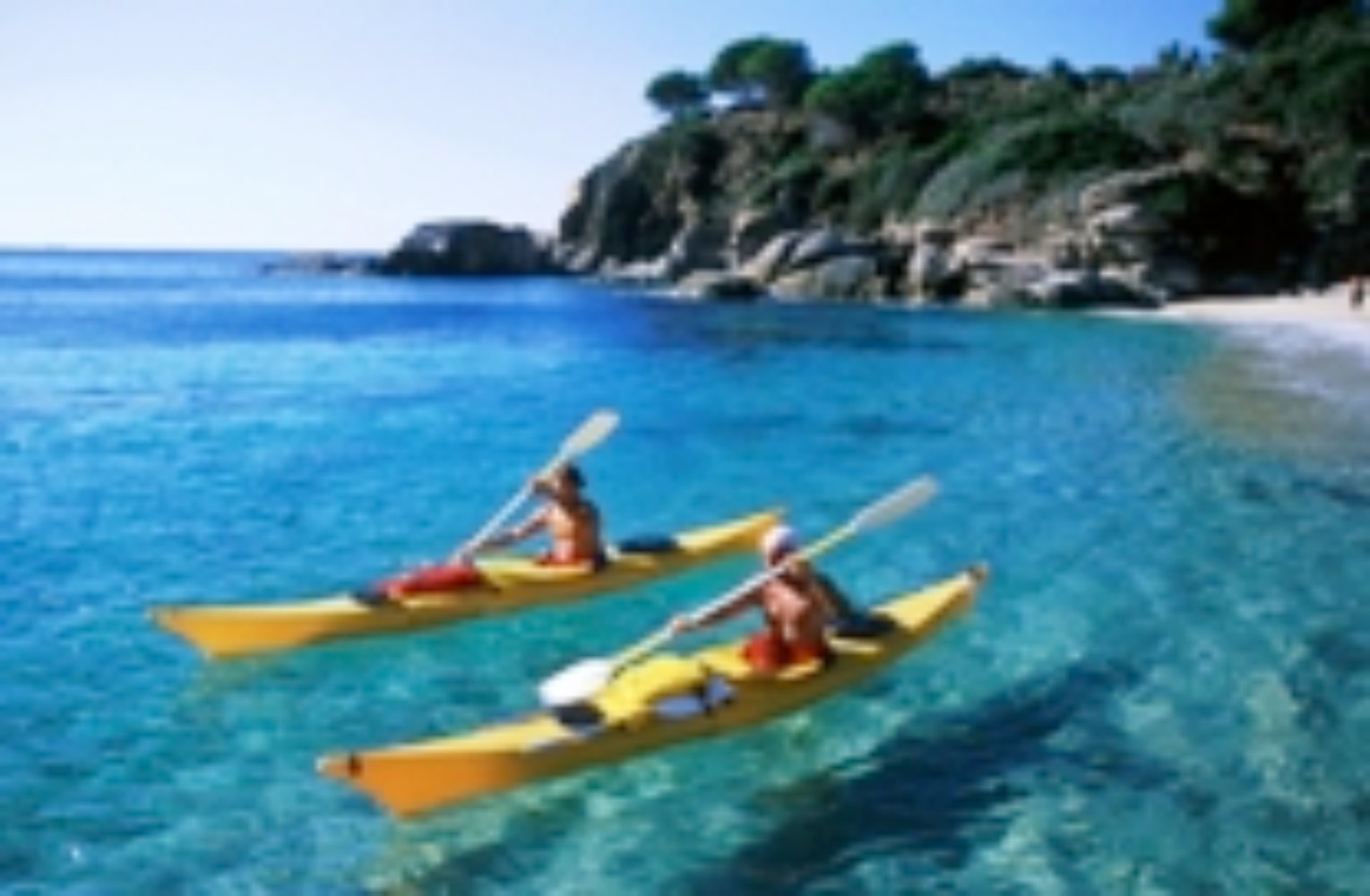 Extreme Tuscany
Tonnes of thrills and spills for sport lovers
You can discover the region and its famous hills from above in a paraglider with the help of the Piancascianese Paragliding School. The school welcomes both complete beginners and experienced paragliders. If you want an even bigger thrill, then try the Lucca Parachute School, where you can safely experience all the adrenalin of a parachute jump in expert hands.

Alternatively, why not take a flight in a glider? The Volovelistico Aeroclub in Mugello, based at the 'La Collina' airstrip near Figliano, is just a few kilometres from Borgo San Lorenzo (in the province of Florence). The airstrip is surrounded by beautiful countryside in a peaceful corner of northern Tuscany which is known as the Mugello valley. The Fiesole hills border the southern part of the valley and the Apennine mountains in Emilia-Romagna mark the northern edge.

If you love kayaking then the perfect place to visit is the coast of Elba Island. For example, one great kayak route is from the beach at Marina di Campo to the Golfo di Galenzana. As for scuba diving, the Argentario coast and the Tuscan islands are known all over Italy for being a diver's paradise. In the summer months, many of the seabeds around Tuscany's islands receive more visitors than the region's great cities of art and culture.

Another option is to take surfing lessons in Versilia. Surfing became popular in Versilia during the 80s when groups of local surfers began to set up their own surfing 'tribes' at Lido di Camaiore, Forte dei Marmi and Viareggio. There were no local surf heroes to aspire to and learn from at the start, so all the region's surfers were totally self-taught. Thanks to these 'surf pioneers', the sport has now taken off in a big way - there are surf shops and and surf schools up and down the coast.

For those seeking an even bigger thrill, there's the opportunity to do hydrospeed in the river Lima in the Apennines near Pistoia. This sport, which was invented in France, is relatively new to Tuscany. It involves swimming down a white water river with flippers and a kind of float - quite a ride.

Visitors to the region can also try their hand at wakeboarding or jet-skiing at the Jet Ski School on Lake Gabbiani in Signa, not far from Renai.

Last but not least, why not be really adventurous and take on the dirt tracks around Siena with an Enduro, 4X4 or Quadbike?
You might also be interested in