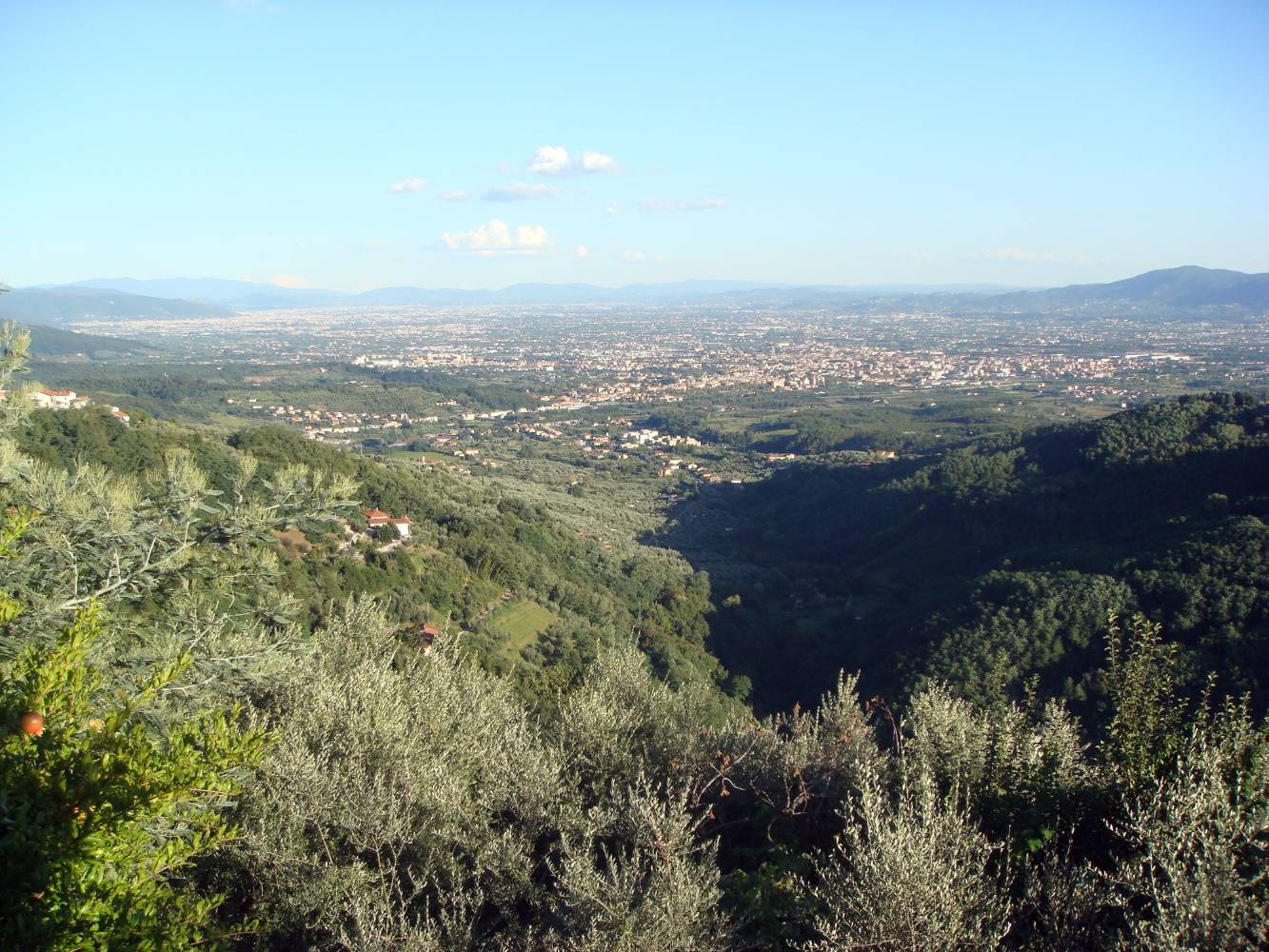 Exploring the Vincio di Brandeglio Valley
A nature tour in the hills of Pistoia
Vincio di Brandeglio is one of the numerous streams that winds its way through the hills toward the plains of Pistoia.
This stream begins in the northeastern mountains of Pistoia, such as Poggiobello, which stands at 1000 metres above sea level and separates the Ombrone Valley from the Liesina and Reno Valley. After flowing for approximately 8km, it flows into the Ombrone at Gello, which is one of the main tributaries.
The Vincio di Brandeglio stream continues through Mulino della Sega and the hamlet of Cucciano before forming its two main tributaries: Vincio delle Piagge and Vincio di Cireglio, two waterways with a strong current that flow through scenic countryside and cliff faces.

After the confluence, the valley widens, with less rocky slopes and a valley floor that's flat and wide in places. The dense woodland that covers the slopes becomes more sparse and cultivated land begins to appear, especially on the northern slope that's exposed to the sun at midday, dotted with olive groves and orchards.
As you descend towards the northern plains, the landscape becomes more and more cultivated, while the south continues to be characterized by open spaces covered by thick coppice and chestnut forests. The valley was used in ancient times; it hosted the departure points of many paths that wound through the Pistoia mountains toward the Po Valley or the Garfagnana area.
Until medieval times, an ancient path crossed the Ombrone stream just north of Capostrada's center over the Asinaio bridge, now the Gello bridge and immediately after crossed the Vincio stream over another bridge that still exists just before the confluence with the Ombrone. Keeping on the left side of the valley, the path climbed as far as the Piastre Pass. From here, travellers could continue through the Reno Valley towards Emilia or through the Liesina Valley, a tributary of the Lima, towards Garfagnana and the Upper Lucchesia.

Many villages were built along these routes in the Middle Ages as well as two hospices, one in Gello, by the bridges over the Vincio and Ombrone, named for S. Pietro Romeo, and another near Prunetta, just after the watershed, called Ospizio della Croce Brandelliana or Brandegliana. Both were important places for travellers to rest and refresh on the edge of the Vincio Valley.
You might also be interested in