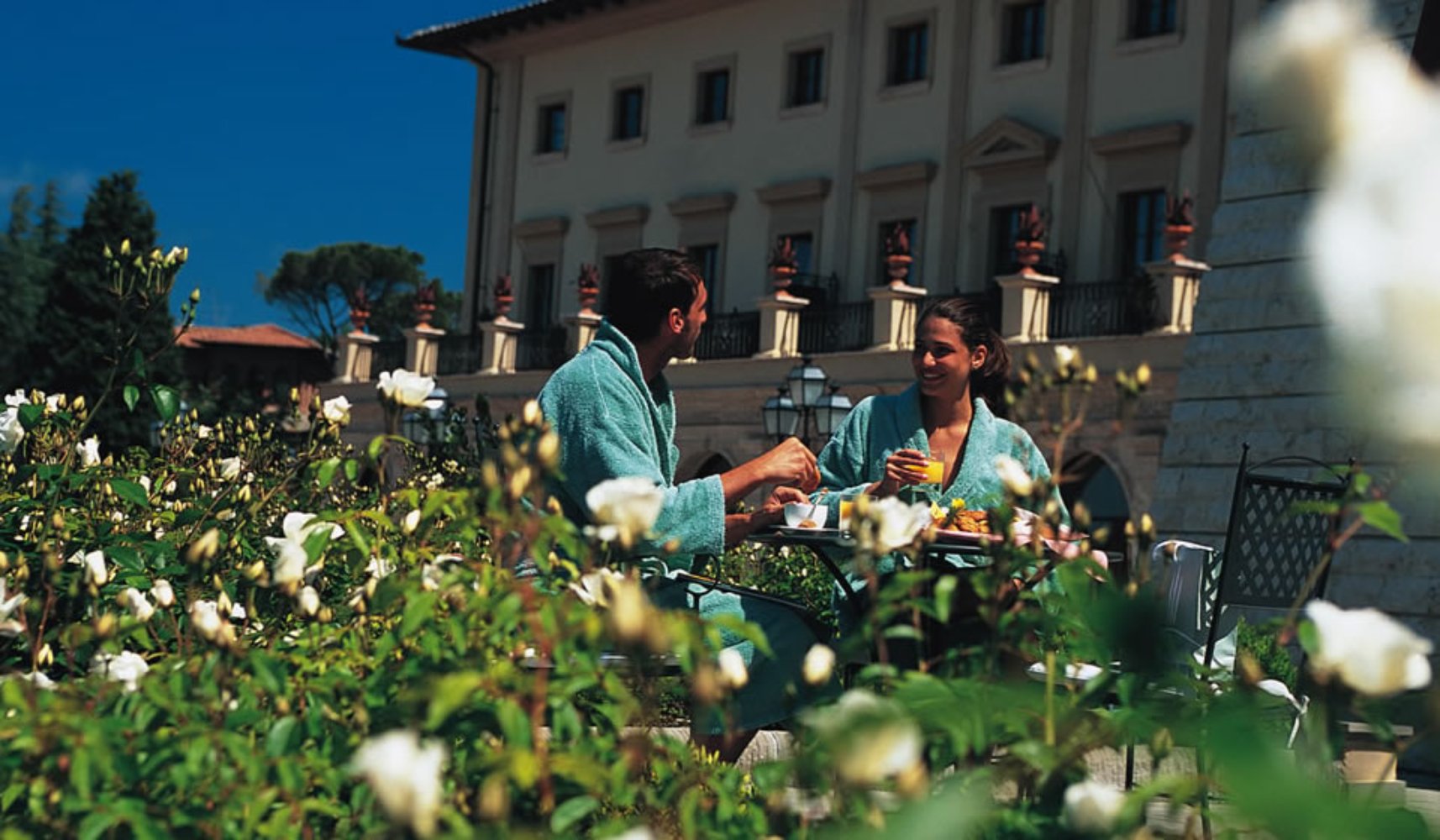 Exploring the Bagni di Pisa area
Area attractions to visit and activities to check out
Anyone who stays in San Giuliano will have plenty of different activities to choose from. First and foremost, there are the numerous historic villas, evidence of Pisa's and Florence's long aristocratic traditions. Many of them were built between the fifteenth and nineteenth centuries and have been transformed into exclusive luxury hotels, restaurants and venues for cultural activites.
We're talking about Villa Roncioni, Villa dal Borgo, Villa Poschi (Pugnano), Villa Le Molina, Villa Berni Studiati (Molina di Quosa), Villa Fattoria Alliata (Rigoli) and Villa Agosini Venerosi della Seta (Corliano), Villa Mazzarosa Aulla (Pontasserchio), Villa Medicea (Arena Metato), Villa Tadini Buoninsegni (Agnano). 


The expansive network of religious architecture, including the Eremo di Rupecava, the Pieve di Pugnano and San Marco, and the churches of Santa Maria Assunta and Santa Maria di Colle Mirteto, is also impressive.
Don't miss your chance to explore the village of Ripafratta, where you can still admire the ancient castle and tower. Only 6 km away you'll find the Pisan capital, with all of its architectural beauties, and at only 8 km away you'll reach the incredible and quintessentially Tuscan city of Lucca.
For those who love nature, the San Giuliano area offers numerous nature-based activities, like those that take you to the Parco Migliarino San Rossore Massaciuccoli, 23 thousand acres of beaches and woods along the coast between Livorno and Pisa.

Just a few kilometers away, you'll find the Tyrrhenian Sea, worth seeing particularly in spring and summer. An extremely varied stretch of coast worth visiting is the Versilia, with its famous towns like Viareggio and Forte dei Marmi and the exciting nighttime entertainment they offer, or the smaller Tirrenia, the perfect destination for anyone who loves golf, since it has two courses with 9 and 18 holes.  

Additionally, the nearby Tassignano airport offers the opportunity to do sky sports using the Aeroclub planes. Anyone who loves extreme sports can paraglide in San Giuliano, which has the perfect position for it.
You might also be interested in