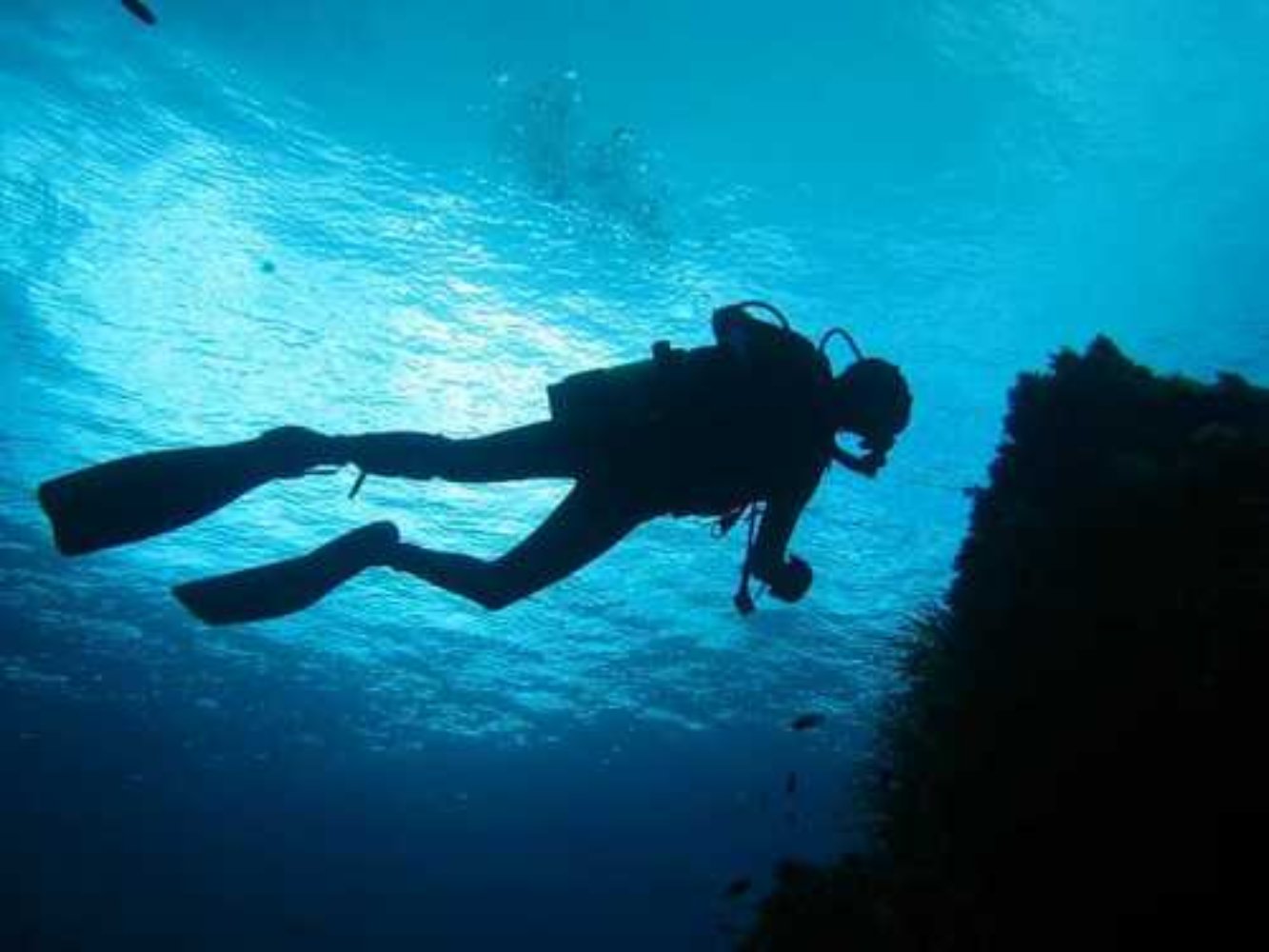 Experience the sea on Elba Island
Sports to keep you from ever getting bored
Lots of opportunities for living the sea on the Isle of Elba in all its aspects. Dive to discover the marvellous sea bed, take a conoe and discover the hidden corners of the coast or sail the seas through one of the many nautical centres. Many sports for having fun and immersing yourself in the atmosphere of the queen of the Archipelago.


Diving
The island offers marvels seas that are part of the biggest marine park in Europe. Crystalline, temperate waters are perfect for discovering picturesque underwater rock formations and sunken ships. Most fascinating, however, are the creatures that live in these waters: conger eel, grouper, moray eel, Gorgonia, coral, lobster and octopus, and you can sight dolphins that are protected in a sanctuary for cetaceans. The major points of interest include: the islets of Corbelli, off Monte Calamita; the Formiche della Zanca, rock formations near Capo di Sant'Andrea and the Ogliera rocks near the beach at Pomonte, off the cost of Monte Capanne; the Scoglietto north of Portoferraio with an underwater statue of Christ; the shallows off Capo Vita and the Grotte alle Coralline near Capo di Fonza.

Canoeing
A canoe or a kayak is the ideal way to navigate between the rocks that emerge from the crystalline waters and stop among the granite coves of Marina di Campo, or actually enter the grottoes that host fresh water springs and are home to countless sea birds. It is a simple and fun way to discover the most precious and fascinating sights this island has to offer.

Fishing
Thanks to its crystalline, pure waters and varying depths, the seas around Elba abound with migratory and non-migratory fish. Enthusiasts of all levels can enjoy their favorite sport on land and off shore everywhere - except for one area, near the northern coast of Portoferraio which is clearly marked on all nautical and harbor maps as a protected biological area where fishing is prohibited.


Sailing
The particular climate conditions and the jagged nature of Elba's coasts guarantee perfect winds for sailing. Indeed, it is often the venue for regional, national or international competitions where you see sophisticated craft manned by internationally renowned crews. If you want to learn this ancient skill there are many sailing schools and boat yards throughout the island that hold courses at all levels.
You might also be interested in