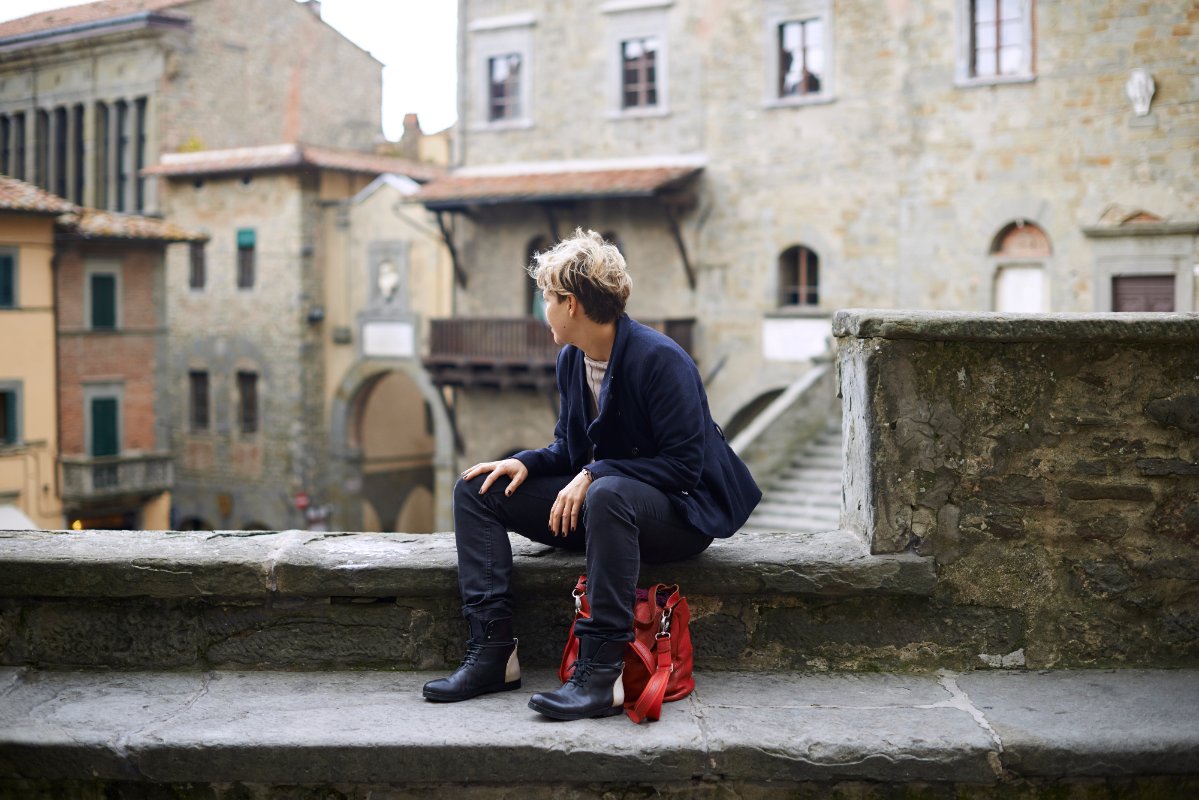 Exhibits in Florence 2011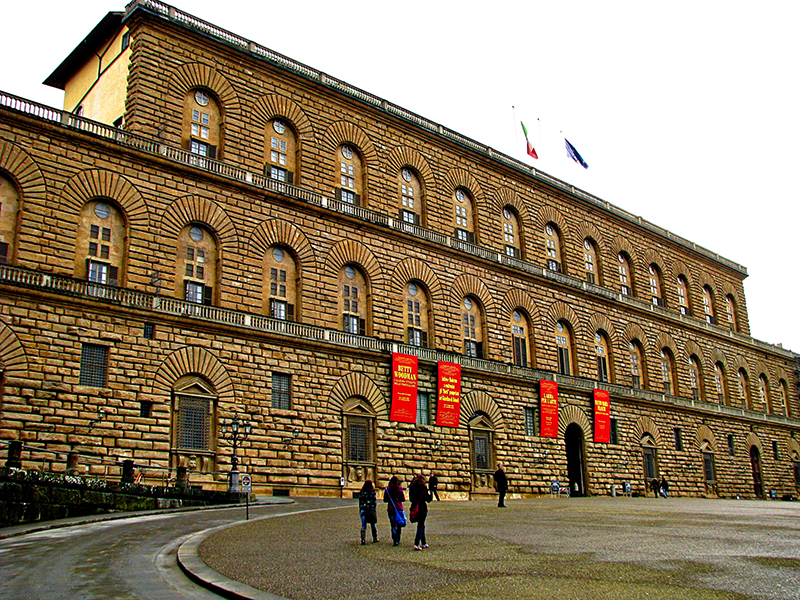 Wondering what special exhibitions will be in Florence next year? Un anno ad arte 2011 has just been announced - these are the exhibits that are put up within the larger state museums year-round, though primarily concentrated during high tourist season. While 2010 saw the blockbuster exhibit Caravaggio for many months at the Uffizi and Pitti, 2011's most important show (in my opinion) will last just three months for reasons of conservation, and I must say that the rest of the list looks rather less appealing to me. Nonetheless, it's a learning opportunity, and lovers of 16th-century excess and decorative arts will remain satisfied, as will anyone interested in the 19th century.
The Uffizi will host an important exhibit of
drawings from Fra Angelico through Leonardo
to kick off the 2011 season:
Figure, memorie, spazio. Disegni da Fra'Angelico a Leonardo
. After a successful showing in London last year (it closed last July), the 100 pieces (a 50/50 deal with the British Museum) move to Florence. The drawings present the Italian Quattrocento through the works of Florentines Lorenzo Monaco, Beato Angelico, Filippo and Filippino Lippi, Pollaiolo, Verrocchio, Botticelli, Perugino, Ghirlandaio and finally Leonardo as well as Pisanello, Titian, Bellini and Mantegna; as a whole they demonstrate the important role that drawings played in the development of Renaissance art. This exhibit runs March 8th to June 12 2011 - if you're about to say you wish it could be up for longer, the fact is that drawings of this age and value really cannot be exposed to light for longer than three months at a time. I look forward to seeing how the display compares with that of the British Museum about which curator Hugo Chapman wrote on the
museum blog
! All of the exhibits seek to pull out the best of what each museum has to offer, creating exhibits whose character are in keeping with the collections. Still, I find the following not terribly exciting, and hope to be pleasantly surprised when they open - I'm sure we'll all learn something. At the Bargello a show dedicated to Ammanati (May 11 to Sept 18), the 16th century sculptor best known for the hideous
Biancone
in Piazza della Signoria.  At Palazzo Pitti's Galleria dell'Arte Moderna we'll be treated to examples of the past 150 years of
pietre dure
work (May 17 to Sept 11) - impressive but probably not a very large exhibit; more decorative arts will be in the Museo degli Argenti with 150 pieces on loan from Moscow's Cremlin museum (May 27 to Sept 11). In the rest of Palazzo Pitti 350 works are gathered to celebrate the first two capitals of Italy - Torino and Florence - on the 150th anniversary of the union of Italy that is being celebrated through 2011 (Oct 11 2011 to March 2012). Meanwhile, the Accademia celebrates 19th-century sculptor Lorenzo Bartolini (May 31 to Nov 6) and the Uffizi presents a self-reflective exhibit on the role of Vasari and the Medici Dukes in the building (June 14 to Oct 30). That's all for the State Museums, but let's not forget the
two exciting shows planned at Palazzo Strozzi
: for the moderns, from March 11 to July 17, 2011
Angry young men: Picasso, Miró, Dalí
and then from September 24, 2011 to January 22, 2012 a bit of Renaissance for you with
Money and beauty; The bankers, Botticelli and the bonfire of the vanities
. I predict the latter to be good fun; it's been 7 years since the last Botticelli show at the Strozzi (Botticelli and Filippino of 2004) which was a huge success. As always, stay tuned on this blog for reviews, photos, and videos of each exhibit when it opens.
You might also be interested in