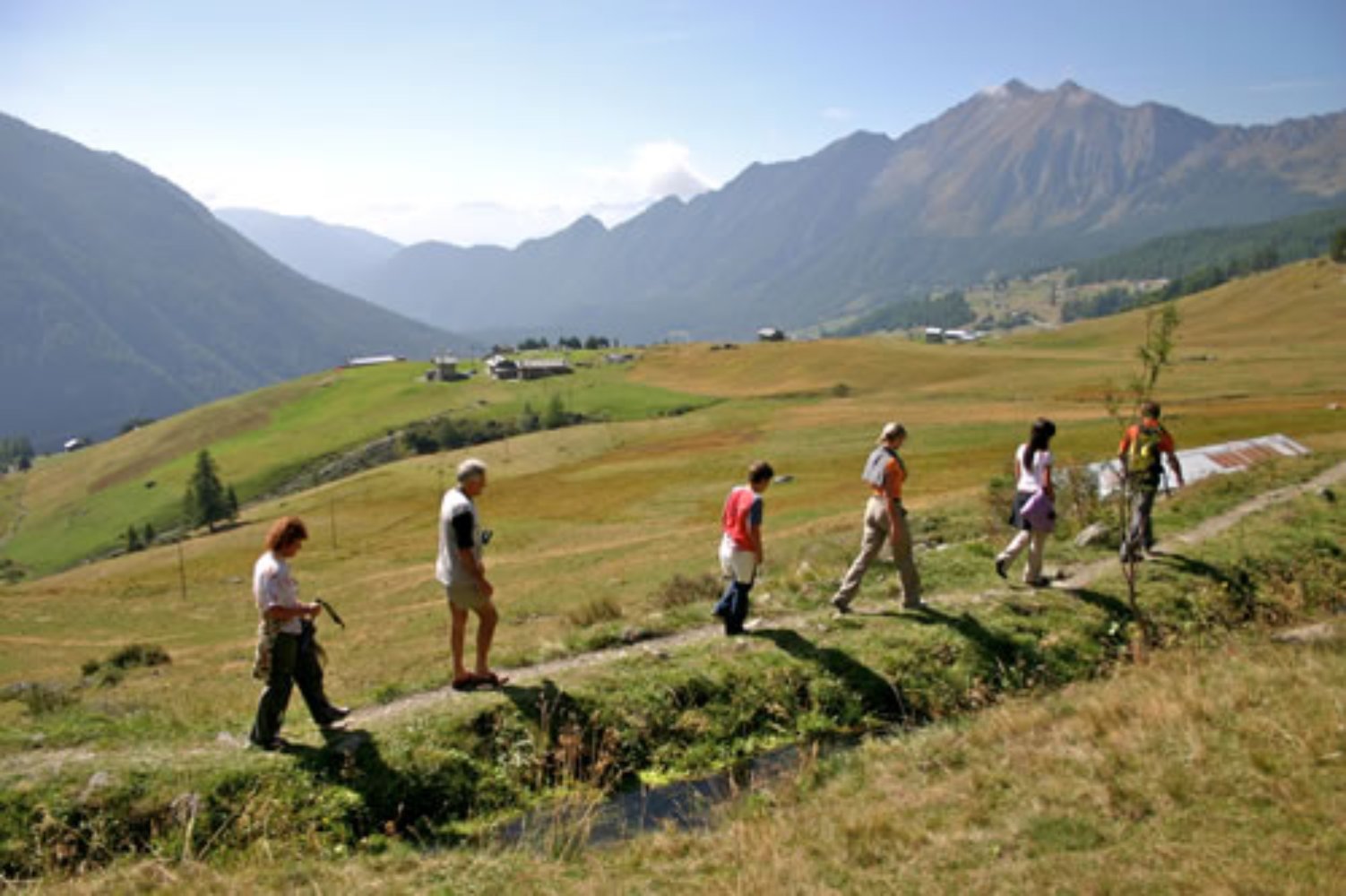 Excursions in the Pistoia Mountains
Itineraries for hiking professionals and nature lovers
Abetone
There are various hiking options here. One of the most interesting is one that leaves from Abetone, crosses the Libro Aperto (1,937 m) and ends at Mount Cimone (2,165 m), or at the Corno alle Scale (1,943 m) on the south side.
Cutigliano
The Cutigliano territory is particularly adapted to summer hiking thanks to its particular environment and landscape. Among the most interesting are the Biogenetic Riserve in Pian degli Ontani, one of the most beautiful beech forests, Prato Bellincioni, natural terrace at the foot of Mount Caligi (1,457 m), Mount Tauffi (1,799 m) with the Fonte del Capitano, Lake Scaffaiolo (1,775 m), the Crinale Appenninico and the Libero Aperto (1,937 m). In the town of Cutigliano it is possible to do some Orienteering on two paths: one in town and the other in the Pian degli Ontanti Biogenetic Reserve, as well as in the town of Pianosinatico and Pian di Novello.
Piteglio
Piteglio is an ideal place to start a hike in a beautiful fir and beech woods overlooking an ancient village. One can walk to the Macchia Antonini and Val di Forfora. Among the most interesting itineraries are the four paths of the Pistoia Eco-museum that, from the ancient Pieve di Santa Maria Assunta a Popiglio, following the path of the ancient rogation. Particularly interesting is the area that, going towards the Lima stream, takes us to the Medieval "Castruccio" bridge.
San Marcello Pistoiese
The San Marcello area offers many hiking itineraries, of historic, artistic and naturalistic interest. The paths run through woods rich in water and connect the towns and villages of the area. In the first part of the itinerary, which connects San Marcello to Gavinana, is home to the Percorso della Vita—wooden exercise structures.
For more information, see the Pistoia Mountain region APT website at www.pistoia.turismo.toscana.it.
You might also be interested in