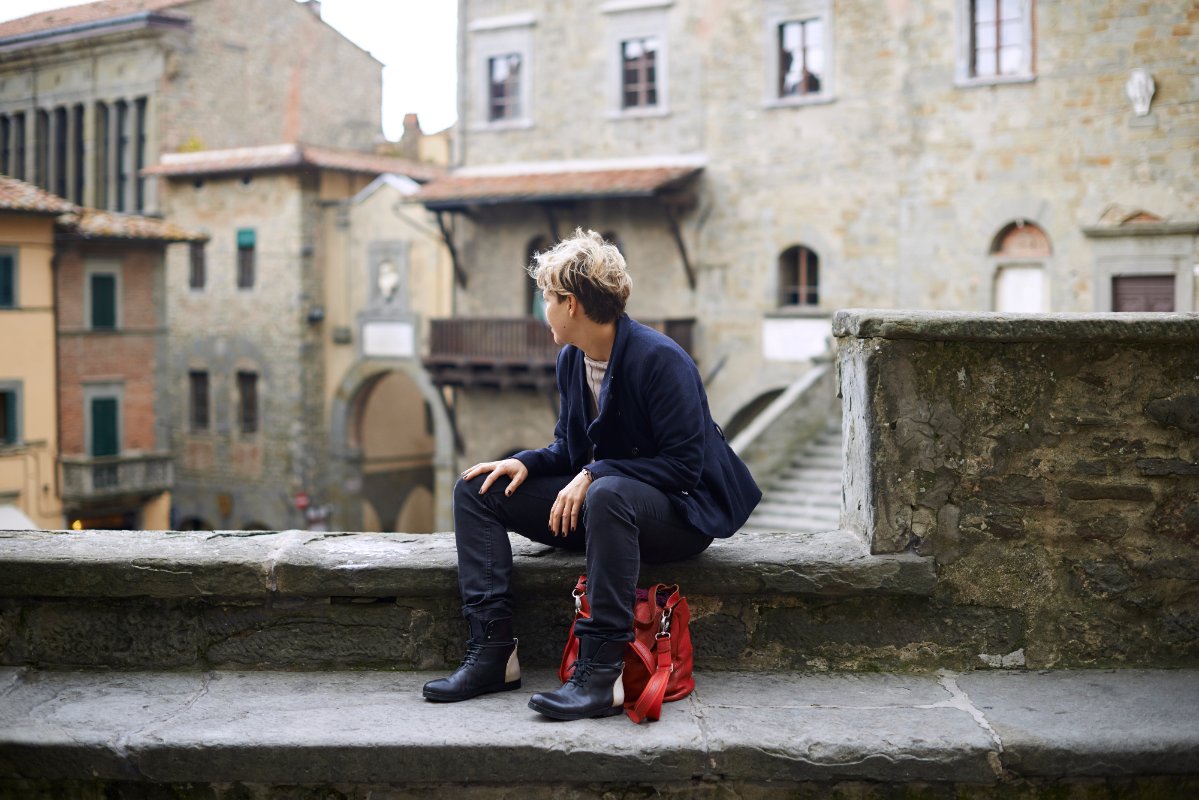 Events in Florence and Tuscany in May 2010
ok,
first step
: imagine the best you can get out of spring: an explosion of colours and of nature, the sweet smell of flowers and trees blooming, the warm long evenings, the feel of light and fresh clothes and drinking cool wine while sitting outside.
Second step,
think of all the elements that make up Tuscany:  the shining-green hills, the fully bloomed white cherry trees, the breathtaking landscapes, the deep yellow sunflowers fields, the smooth backtaste of a good red wine, the smell of Florentine steak invading the tiny streets of Florence, all the history and architecture and finally the cosy hidden squares full of people talking and laugthing.
Now,
add the highest concentration of top quality events (lots of them for free)... Are still undecided on whether to come over or not? : ) Then, keep reading!
1- Insomnia Creativa – Florence White Night 2010
In Tuscany May begins on the night of 
April
30th
at 7 p.m. with the
White Night in Florence:
Concerts of classic, rock, pop and jazz music, light installations, art and ballet performances, temporary exhibits, marching bands, brazilian dances and Tango, short-movie festivals, museum and book store openings with art events and free readings,  all mixed up with amazing food and wines and loads of people coming from everywhere in the world. Save your energy as the
White Night
will last at least until 7 a.m.! All these events are free and you can find a full list
here
(in italian).
2 -Blue Night 2010:
The following week end, on the
8th and 9th of May
it's time for a
Blue Night in Florence.
The night dedicated to
European culture, traditions and diversity. Florence will be kept awake with a programme of more than 60 events (in 27 hours) spread throughout the streets, squares, villas, stores, theatres, and cinemas from the center to the suburbs of the city. An experience that will take place in approximately
35 places
around the city from at 3 p.m. of Saturday until 6 p.m. of Sunday and not only in Florence but also in others cities around Europe. Here you can find the programme of the
Blue Night
(in italian).
3 - Maggio Musicale Fiorentino 2010
: It's an annual international
opera festival
held in the
Municipal Theater
in Florence.
The festival was founded in April 1933 by Maestro
Vittorio Gui
with the aim of presenting contemporary and forgotten operas in theatre dramatic productions. This year's edition will be inaugurated on April 29th and it is entitled
Verso Oriente
(Towards the East), with a special focus on exotic music, from Mozart to contemporary composers.
Here
is the complete programme of the Maggio Musicale Fiorentino.
4 - A Selection of May concerts in Tuscany:
Besides all the May events I just mentioned I also selected the best
music concerts
that I wouldn't miss in Tuscany: Saturday 1st May -
Forever Seventy
@ Saschall Theatre (Florence) Monday 3rd May -
Henry Threadgill & Zooid
@ Sala Vanni (Florence) Wednesday 5th May-
Jun'ichi Hirokami
@ Verdi Theatre (Florence) Saturday 8th May -
Ellen Allien
@
Tenax
(Florence) Saturday 8th May -
La Mike Stern band
@ Teatro Guglielmi (Massa) Sunday 9th May -
Ulan Bator
@ Caracol (Pisa) Monday 10th May -
Antonella Ruggiero & Guitart Quartet
@ San Francesco's Chruch (Pisa) Thursday 13th May-
Rufus Wainwright
@ Teatro La Pergola (Florence) Friday 14th May -
Chopin and the others
@ San Francesco's Chruch (Pisa) Friday 14th May -
Paolo Benvegnù
@ Viper Theatre (Florence) Friday 14th May -
Bobo Rondelli
@ Teatro degli Industri (Grosseto) Friday 14th May -
Talvin Singh & Raj Pannu
@ Stazione Leopolda (Florence) Saturday 15th May -
Irene Grandi
@ Teatro Verdi (Florence) Sunday 16th May -
Shakespeare in music @
San Francesco's Chruch (Pisa) Sunday 16th May -
Fiorella Mannoia
@ Teatro Verdi (Florence) Monday 17 May -
Giovanni Allevi
@ Teatro Verdi  (Florence) Thursday 20th May -
Elisa
@ Mandela Forum (Florence) Friday 21st May -
Brunori Sas
@ Sala Vanni (Florence) Saturday 22nd May -
A Toys Orchestra
@ Karemaski (Arezzo) Saturday 22nd May -
Dickson Dee & Alessandro Carboni + Nakadia
@ Stazione Leopolda (Florence) Wednesday 26th May -
Gotan project
@ Sashall Theatre (Florence) Thursday 27th May -
The Dana Fuchs Band
@
Teatro Era
(Pontedera) Saturday 29th May -
Marta sui tubi
@
Stazione Leopolda
(Florence) Sunday 30th May -
Simone Cristicchi & Coro dei Minatori di Santa Fiora a Capoliveri
@ Festa del Cavatore - Capoliveri, Isola d'Elba - Livorno Created with
flickr slideshow
.