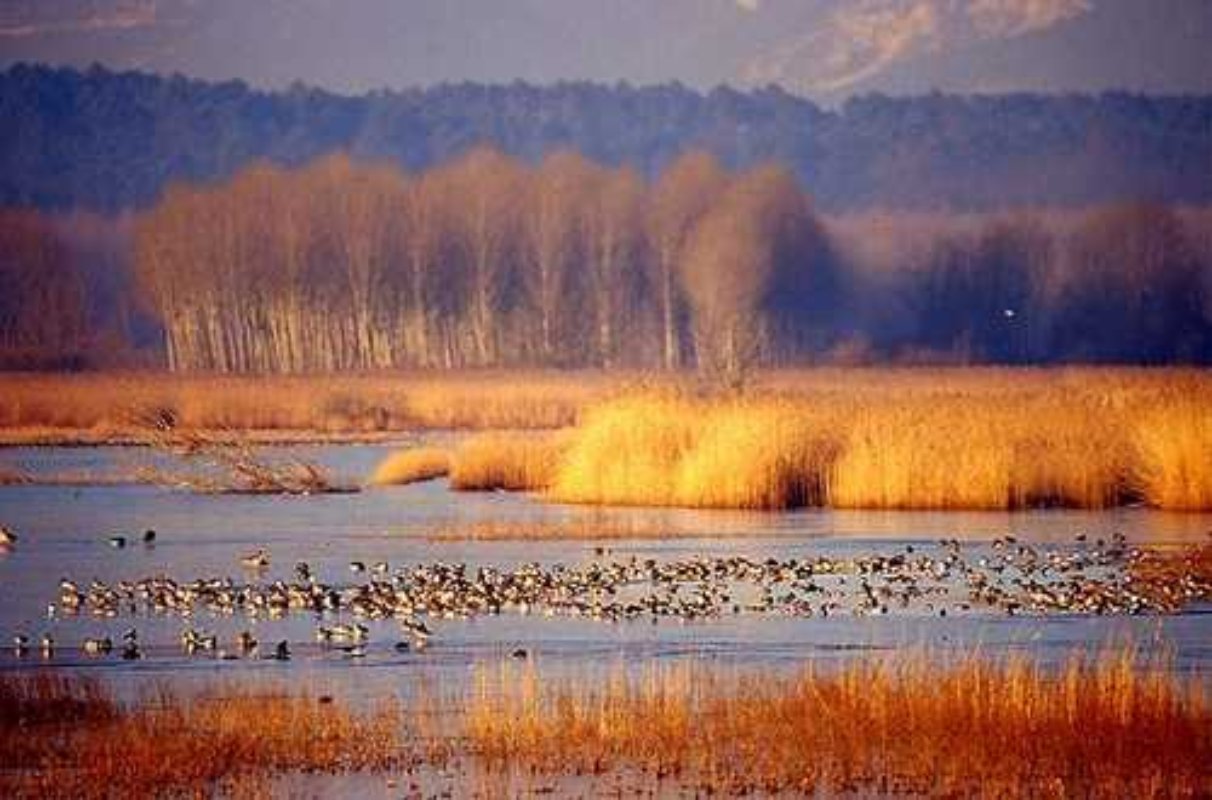 Evening visits to Fucecchio Marsh
Cavaliere d'Italia: bird watching in the natural reserve in Fucecchio
This year, visitors to the Fucecchio Marsh will find a surprise: a colony of native birds, called Cavalieri d'Italia, located in front of the Le Morette Observatory.This unusual bird, also called a stilt bird, is unmistakable for its white and black feathers and long red legs and whose natural habitat is the shallower freshwaters in marshes, lagoons and artificial lakes. The stilt bird is a migratory bird that travels every year between Africa and central Italy.In Italy, stilt birds are a symbol of the national battle to safeguard the naturalistic heritage of the wetlands throughout the peninsula: these birds were almost extinct in the 1970s, and slowly through the years, the species grew in number and the first protected areas to protect them were instituted.

In the Fucecchio Marsh, stilt birds have found an ideal habitat to colonize. Instituted by the province of Pistoia, the Natural Reserve, which manages the colony, in addition to other wild fauna native to the area, has re-created sufficient wetlands and islands that favor this species' colonization.To get a closer look of these splendid birds, evening visits in spring and summer are organized by the Research and Documentation Center of the Fucecchio Marsh. Guided visits focus on bird watching: using powerful telescopes, it is possible to observe the herons, falcons, ducks and other species in the marsh; excursions continue after sunset, when the bird species are more prone to make noises.

For more information on guided visits, contact
The Research and Documentation centre at tel/fax 057384540, or email:fucecchio@zoneumidetoscane.it.
You might also be interested in