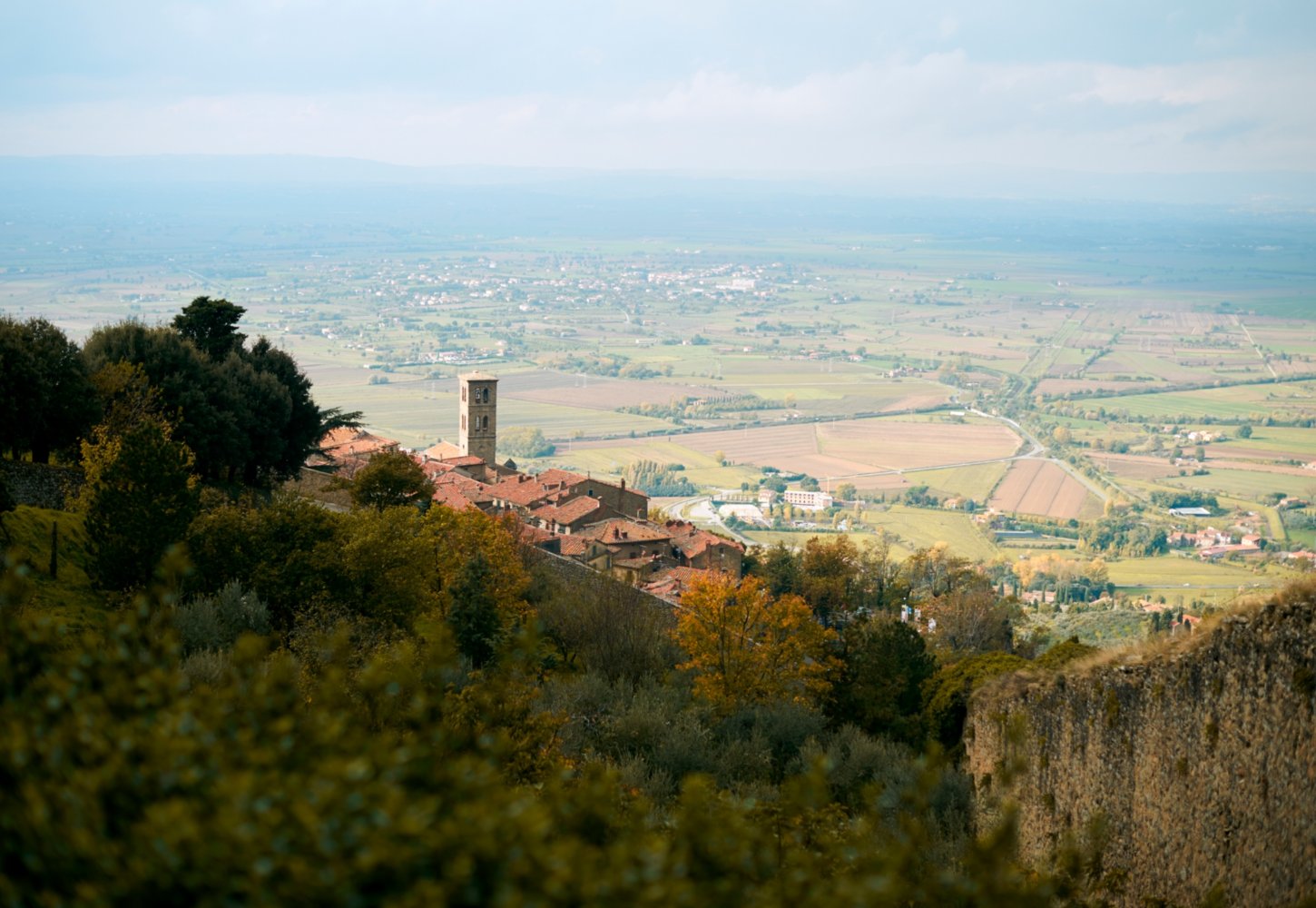 Photo ©
We Make them Wonder
Etruscan recipes
Special dishes inspired by the Etruscan culinary tradition
Spelt, fennel, bay leaves, garlic, honey, chickpeas, duck, pork and goat: just a few savory ingredients of the Etruscan culinary tradition.

Today's Mediterranean diet hasn't changed significantly over time (excluding the addition of potatoes, tomatoes and corn). Nowadays we know that even the Etruscans ate soups and bread made from grain, olive oil based sauces, fish and roasted meat. A few years ago we visited the Archeo Street Food festival in Cortona, where six restaurants presented special dishes inspired by the Etruscan culinary tradition. Here are some of their recipes:
Aruspicini filled with tongue in green sauce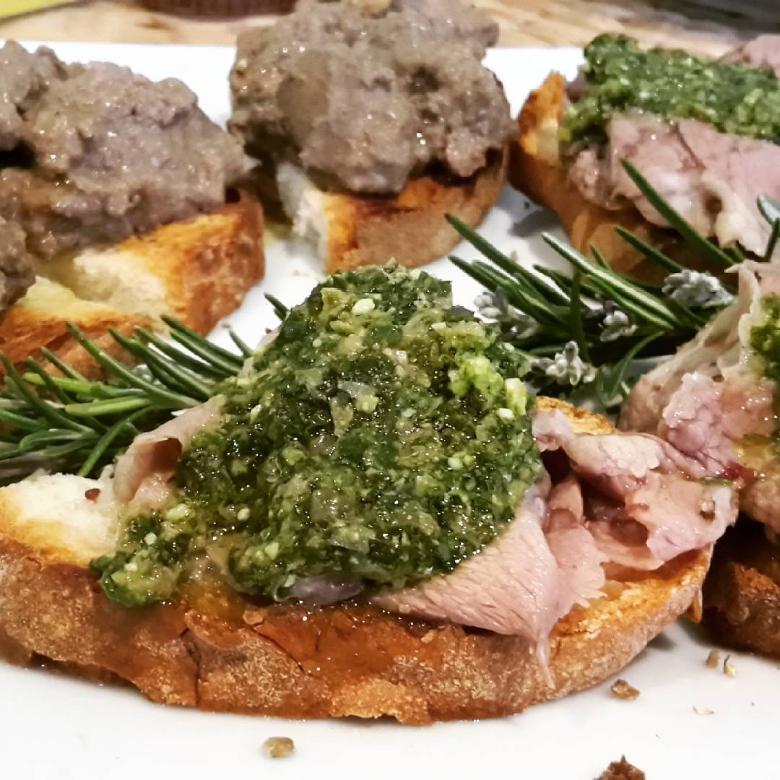 The "aruspice" (soothsayer) was an Etruscan divination priest who predicted the future by analyzing animal innards. The aruspicini, inspired by this name, are spelt buns stuffed with pork liver, tongue and green sauce (salsa verde) or goose, a dish that maintains strong ties with age-old sacrifices and rituals. Since leavened bread was surely destined for aristocratic banquets, unleavened bread is a better choice for recreating this recipe. To prepare it, mix water and spelt flour until it reaches the consistency of pizza dough and cook in a pan. Next, prepare a vegetable soup and introduce the tongue when it's hot; after cooking, remove the tongue and eliminate the skin. Finally, leave to cool and cut into thin slices. The green sauce requires parsley leaves, garlic, capers and anchovies in vinegar.
Cook spelt in water with salt and a sprig of rosemary, drain and proceed with preparing the salad. For the dressing, add black and green olives, capers, carrots and celery (cooked briefly in water), plus vinegar, anchovy fillets, mint, basil, lemon peel and a clove of garlic.
This recipe is applicable to most kinds of cookies: replace wheat flour with that of spelt, use honey instead of sugar, olive oil, fennel seeds and buon appetito! If you want to learn more about the Etruscan civilization, check out our special selection on the rest of this site.
Sources:
Giulierini Paolo and Milani Antonietta, "L'alimentazione degli Etruschi", Museo dell'Accademia Etrusca e della Città di Cortona, 2012
Sandrelli Eleonora, "Etruschi, storia di un popolo misterioso", Giunti Editore, 2007
You might also be interested in