11 Tuscan sights off the beaten track
Explore the lesser-known Tuscan countryside, from Etruscan tombs to age-old churches
Tuscany is perhaps Italy's most famous region thanks to both its incredible history and iconic, panoramic landscapes. This area in central Italy generally boasts strict building codes; the architecture and land is carefully preserved to maintain its authentic, quintessential beauty. The culinary traditions are another of the region's most cherished features, making its food one of the best cuisines in the world. And although the cities of Florence, Pisa and Siena are Tuscany's main attractions, you can spend days or even weeks in beautiful Tuscany without venturing to the larger metropolitan areas.
Here, you'll find some of our favorite lesser-known spots around Tuscany, places teeming with art, history, architecture, food and beautiful landscapes... but not tourists.
San Quirico D'Orcia: Horti Leonini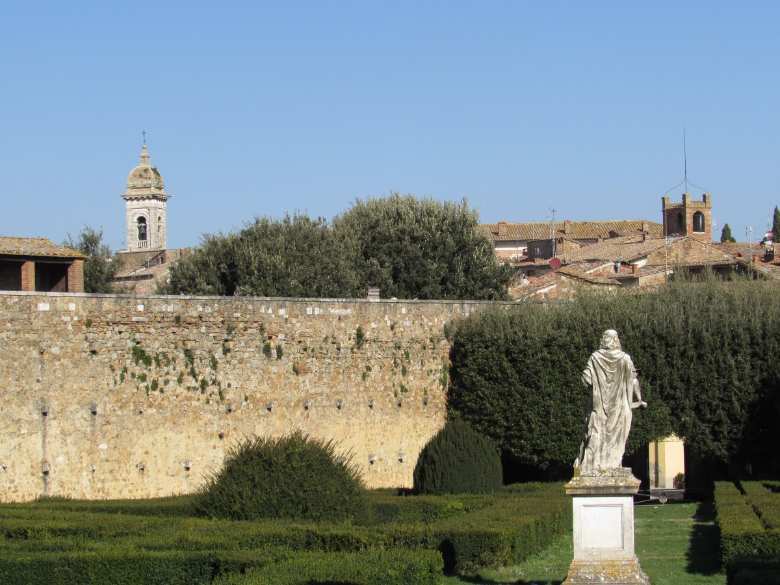 Designed by Diomede Leoni in the 16th century, this spacious Renaissance-style garden is one of Tuscany's most beautiful hidden treasures. Visitors will find the garden entrance in the town's main square, piazza della Libertà. The garden's impressive size in San Quirico d'Orcia is surprising for such a small town; indeed, throughout the year, the spacious green area is decorated with sculptures or other public art for town festivals. One of the garden's many paths leads through an arched gate to a rose garden, which then gives way to the Church of Santa Maria Assunta on the town's main street. Come visit in the summer and you'll find roses in full bloom, their sweet fragrance filling the air.
Another path takes visitors up the hill (past an open-air stage) to the city's medieval wall; here, it'll be easy to picture medieval guards spying on enemy attackers through the narrow slits in the wall. Invaders are no longer an issue today, making this area a lovely and quiet place to wander and relax. Be sure to take your time and spend a full hour exploring the grounds.
The Abbey in Abbadia San Salvatore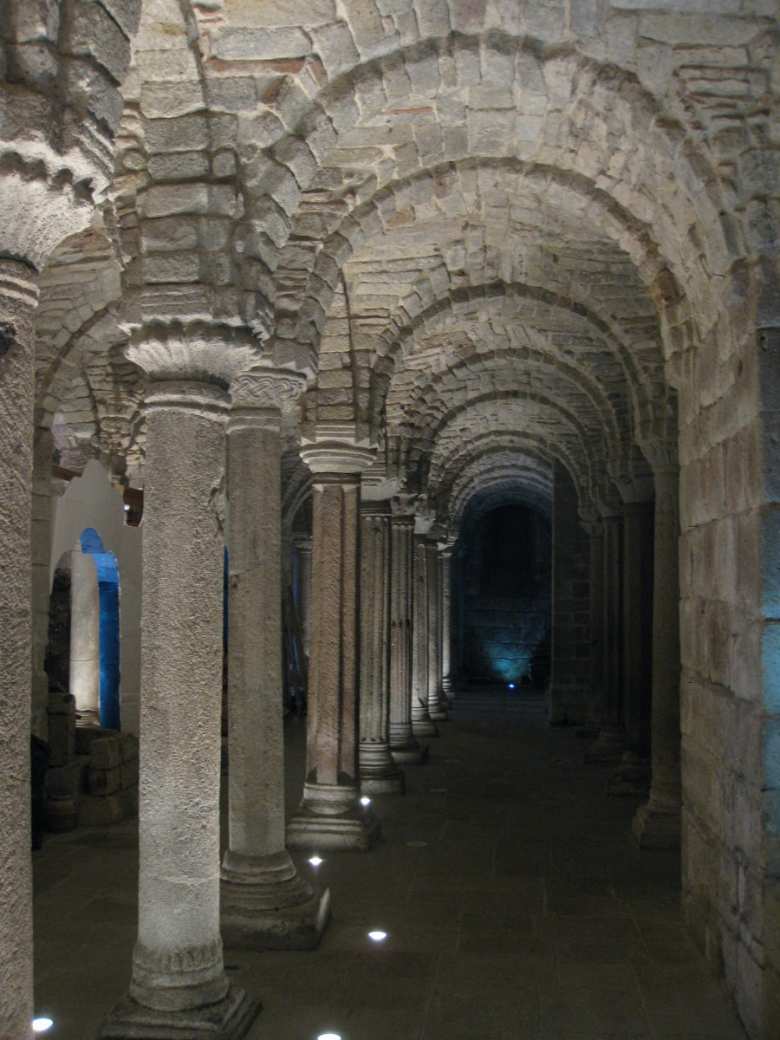 Just north of Piancastagnaio you'll find the bustling, tiny town of Abbadia San Salvatore. The town developed around its namesake abbey, making the entire area a small collection of age-old buildings around the historic center.
The town's Benedictine abbey, dating to the 8th century A.D., is one of the oldest and largest abbeys in Italy, as it was once an extremely influential religious center in southern Tuscany. The crypt is especially worth visiting, located beneath the sanctuary of the abbey church. Vaunting a spooky air and otherworldly vibe, you'll find columns carved with human faces and animals from over a thousand years ago. If you're fortunate enough to visit the space as the church bells ring, its timeless feel will transport you back in time, an eerie yet fantastic experience.
Fans of herbal liqueur should find the liqueur-maker Lombardi e Visconti; this local shop crafts an amaro (a bitter liqueur) called Stilla, made according to the centuries-old recipe of Cistercian monks. It's like drinking history in a glass - though don't savor too much if you're driving!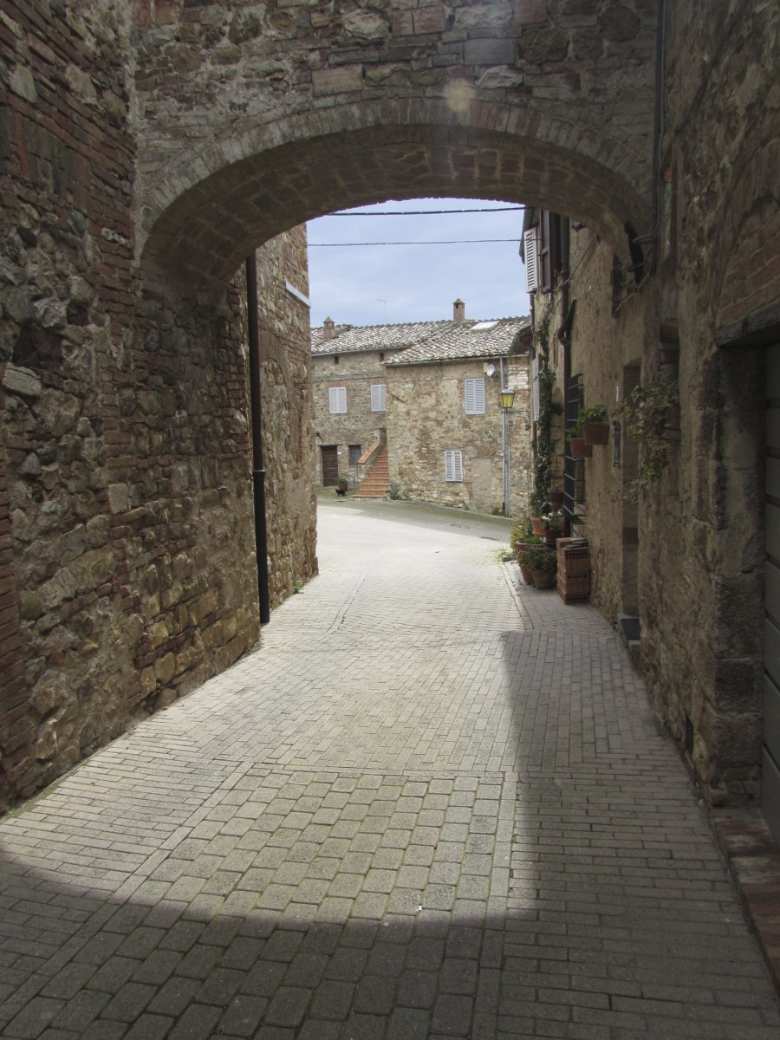 Murlo, a tiny, medieval hilltop town (its castle dates to around the 12th century), boasts an interesting history: it was recently discovered that modern residents of this historically isolated town share a great deal of DNA with ancient Etruscans. These similarities are most evident in the townspeople's particular facial characteristics.
The Antiquarian Museum contains numerous ancient artifacts and archaeological information, aiding visitors in their exploration of the complex Etruscan civilization. Many of the artifacts you'll find were not only found in tombs (quite common all over Tuscany), but also from a large estate, evidently the private residence of a very wealthy and prominent Etruscan figure. Murlo is found on a wooded ridge between two river valleys west of Buonconvento.
Several hiking, biking, and horse trails wind through the forested areas below the town, perfect for anyone interested in venturing on a long journey through the woods.
Etruscan tombs in Castellina in Chianti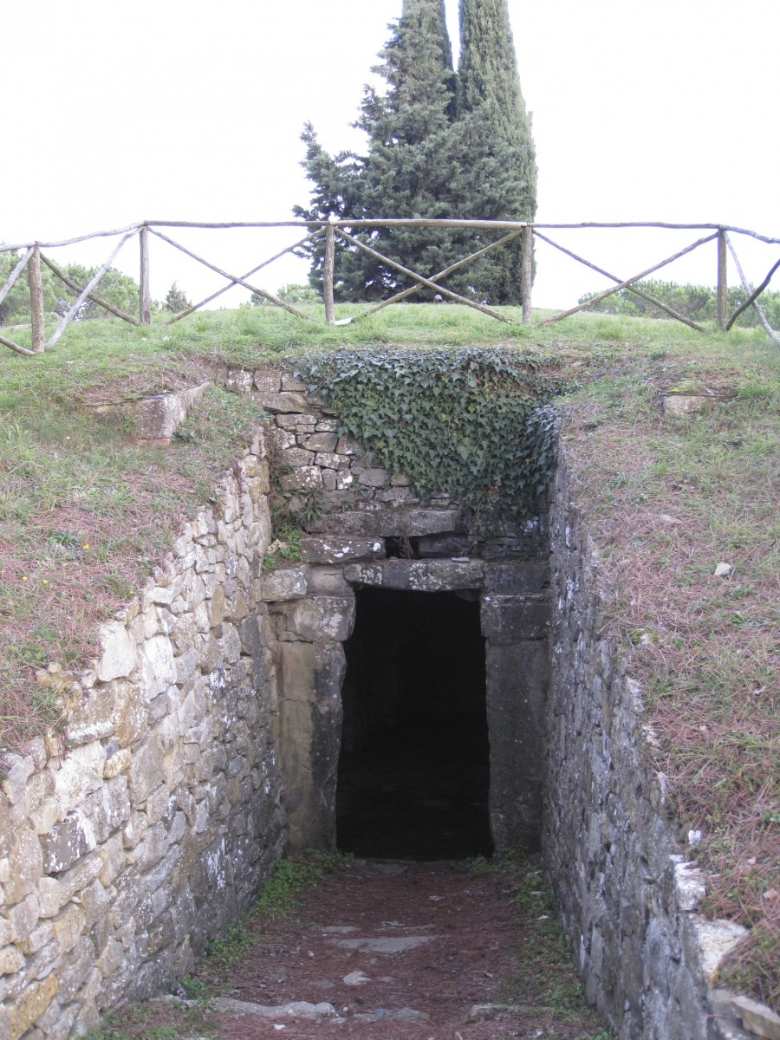 On the edge of the beautiful town of Castellina in Chianti you'll find a large Etruscan hilltop burial mound. Its structure is similar to tombs found in famous Cerveteri, and brave visitors can even explore the inside.
Open all day every day, the space is free and unattended – give yourself maybe 20-30 minutes to wander around the space and get a sense of this pre-Roman civilization, a fascinating culture whose remains dot Italy's land. Be sure to check out more about Castellina in Chianti, the birthplace of the famous Black Rooster.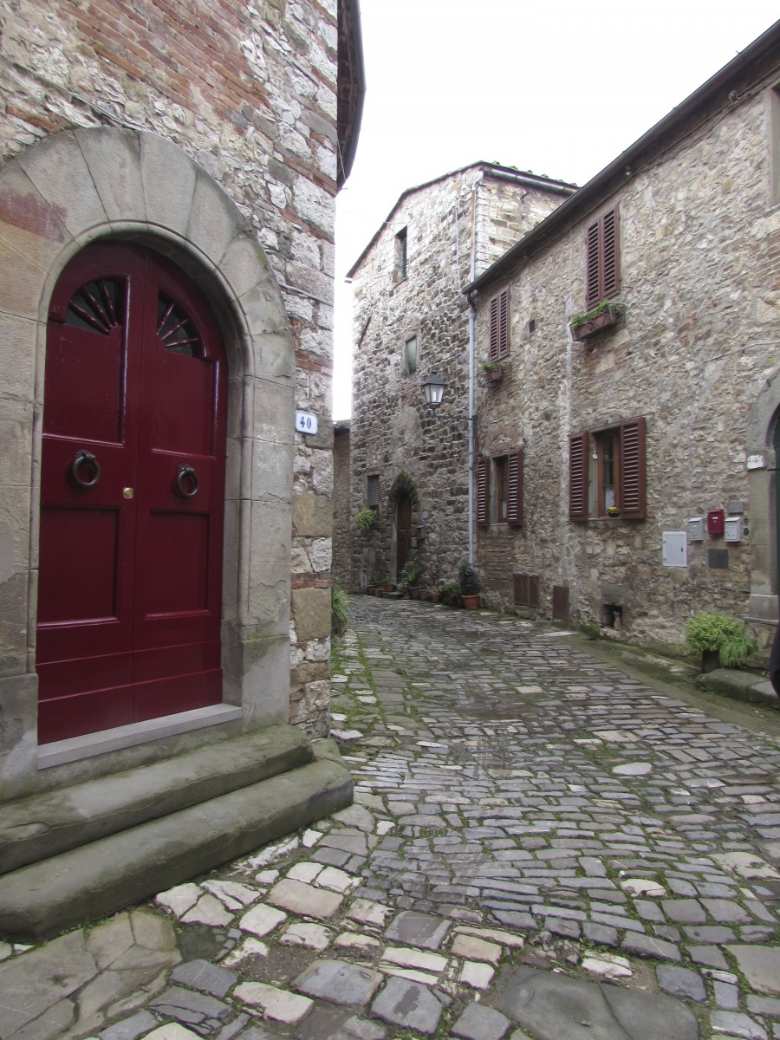 This tiny town, located a bit west of Greve in Chianti, is the perfect gem for an afternoon stroll. Dating to the 13th century, Montefioralle was originally a double-walled castle town built as a defense fortification. Its wall are still around to see, though they are now part of the town's homes; what you'll find today is a timeless, quintessential hilltop town. And for visitors venturing from the Western hemisphere, know that Amerigo Vespucci lived here in the 1400s; his family's residence is still evident thanks to the wasp (vespa) crest over the doors.
You can walk the entire circular town in only a few minutes, though not counting the time you'll spend taking in the incredible views of both the town and its surrounding valley. Visit town in the winter and you'll be struck by the silence, solitude and comforting scent of smoke in the air. Montefioralle's houses vaunt some of the most beautiful doors you'll ever see, so if you are looking to make your own "Italian Doors Calendar," this is a great place to go – and be sure to get a picture of Amerigo Vespucci's house, number 21.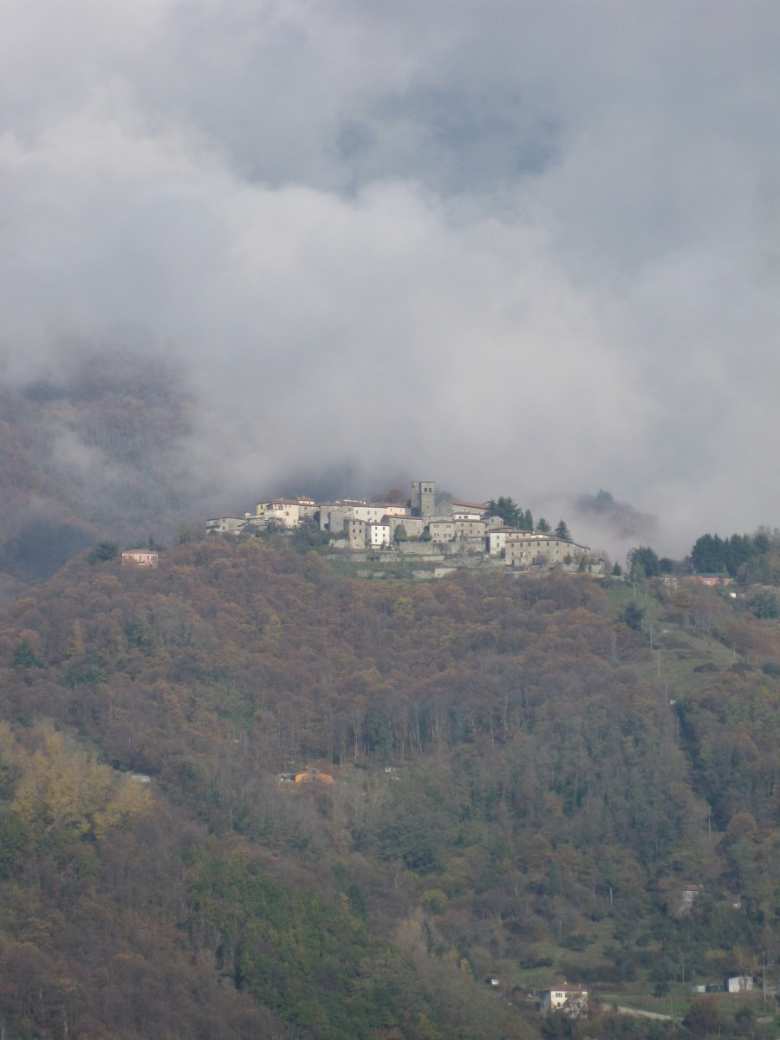 From Barga's cathedral, to the northwest, you'll see the tiny town of Sommocolonia perched up high over the valley. Finding it requires carefully following a detailed map. The drive up to the tiny hilltop town is beautiful and evocative, while the village itself affords stunning views of the Garfagnana countryside. The quiet village has no stores or restaurants, but it features a timeless and one-of-a-kind sense of peace.
Here, you'll also find a memorial dedicated to victims of 9/11, as villagers feel close to Americans due to World War II: members of the U.S. 92nd Infantry Division gave their life while safeguarding the town (located in a very strategic position) from Nazi forces in December 1944. One of the resistance's key figures, U.S. Army Lt. John Fox, is remembered via a marker in the field just below town – he was one of several of the division's members awarded a posthumous Congressional Medal of Honor in 1997 for his heroism. Fox had directed Allied artillery to his position in order to destroy the oncoming Nazi troops, which entailed sacrificing his life to halt the enemy advance. As a black man, Fox served in a racially segregated Army division, who toiled and fought to defend this country despite being treated like a second-class citizen.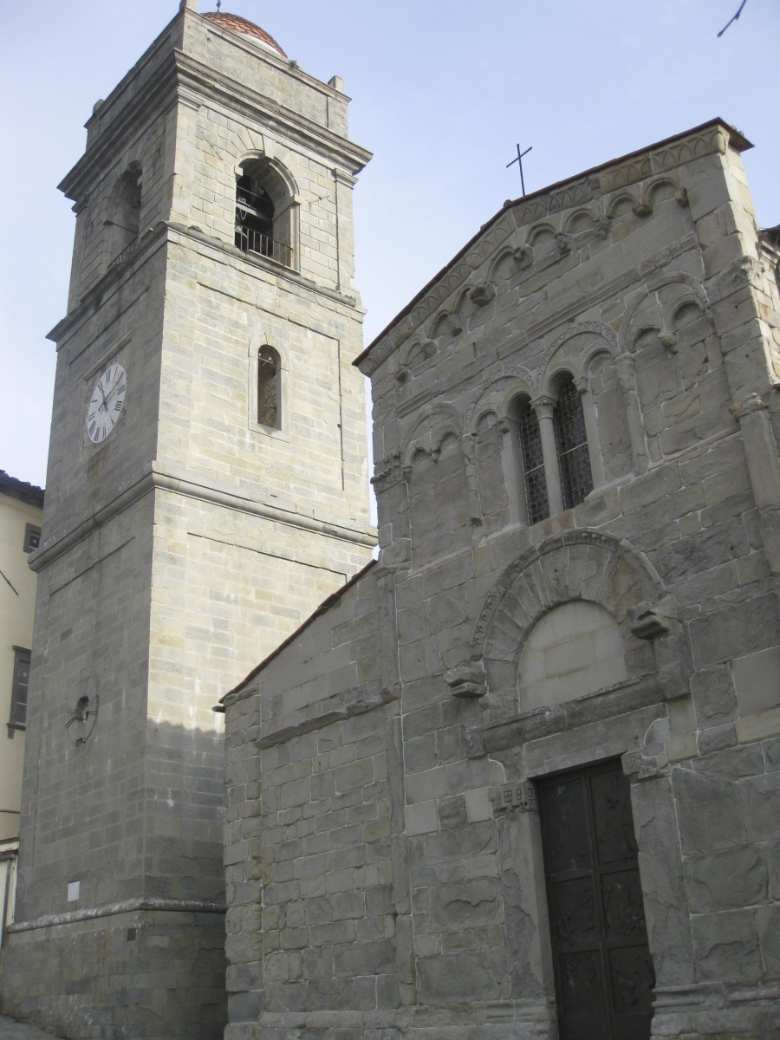 San Gennaro is perhaps most known for its 11th-century church. This site is absolutely worth the beautiful, short drive northwest from Collodi; this adorable and picturesque town was designed around San Gennaro's church and bell tower.
The scope and grandeur of the church is impressive for the town's small size, as the church doors are adorned with a series of bas-relief copper panels depicting Biblical scenes in three dimensions. Inside, the church houses a terracotta angel recently attributed to Leonardo da Vinci.
Borgo a Mozzano: Devil's Bridge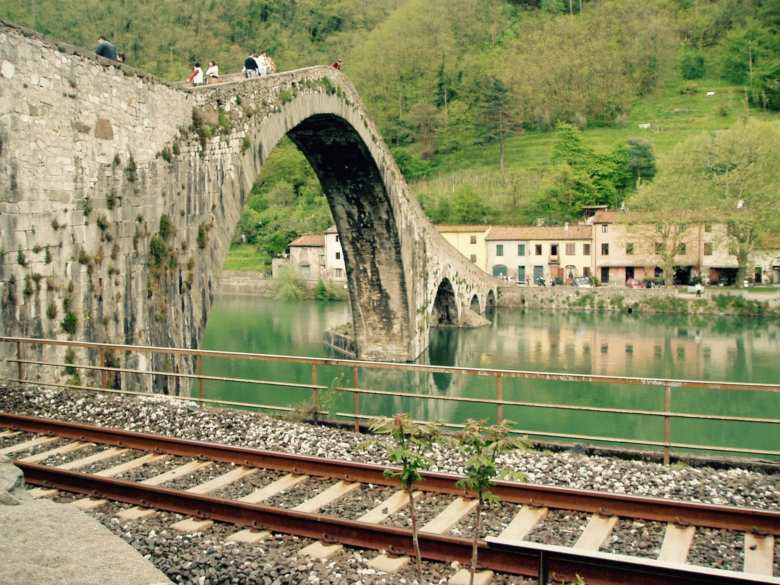 Pescia: Tintori Citrus Orchards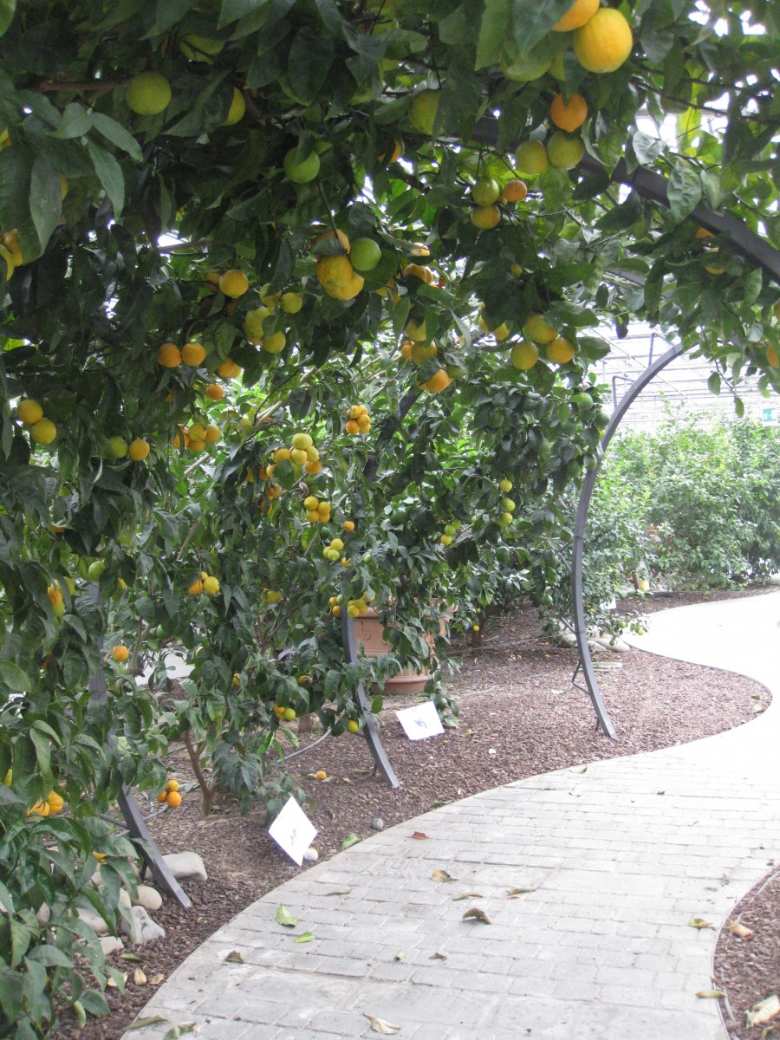 Run by the same family for generations, Il Giardino degli Agrumi is open for self-guided tours. Here, you'll find hundreds of ornamental citrus plants, some even more than 500 years old. A small gift shop sells different honey types infused with lemon or orange, many different kinds of marmalades and body products made with citrus oils. Picking citrus fruits off the plants is not allowed, but taking in the delicious fragrance is free and reason alone to visit.
It's unusual for northern Tuscany to wander through a citrus orchard (even if inside a greenhouse), so the garden is absolutely worth seeing if you're passing by. You'll also find a bar at the end of the street to enjoy a quick coffee or prosecco before or after your visit.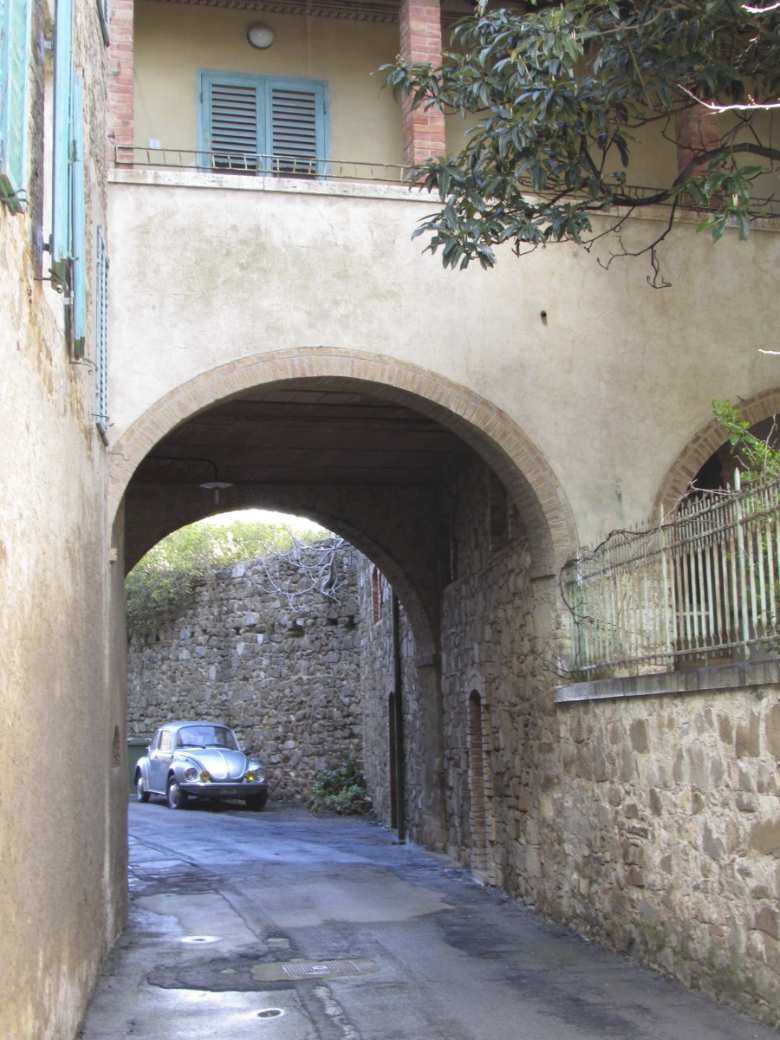 A short drive south from the famous and tourist-filled wine town of Montalcino, you'll find the tiny hilltop town of Sant'Angelo in Colle. This unspoiled, miniature version of Montalcino features all the charm of its larger neighbor but without the crowds, as less than 200 people call this place home.
Meandering through its narrow, cobblestone streets feels like stepping back in time. You'll find several age-old churches and a few stores and restaurants, including the excellent Il Pozzo, which sources all its food locally. The town walls overlook vineyards in all directions, a central production source of the area's famous Brunello di Montalcino wine.
San Galgano Church and Abbey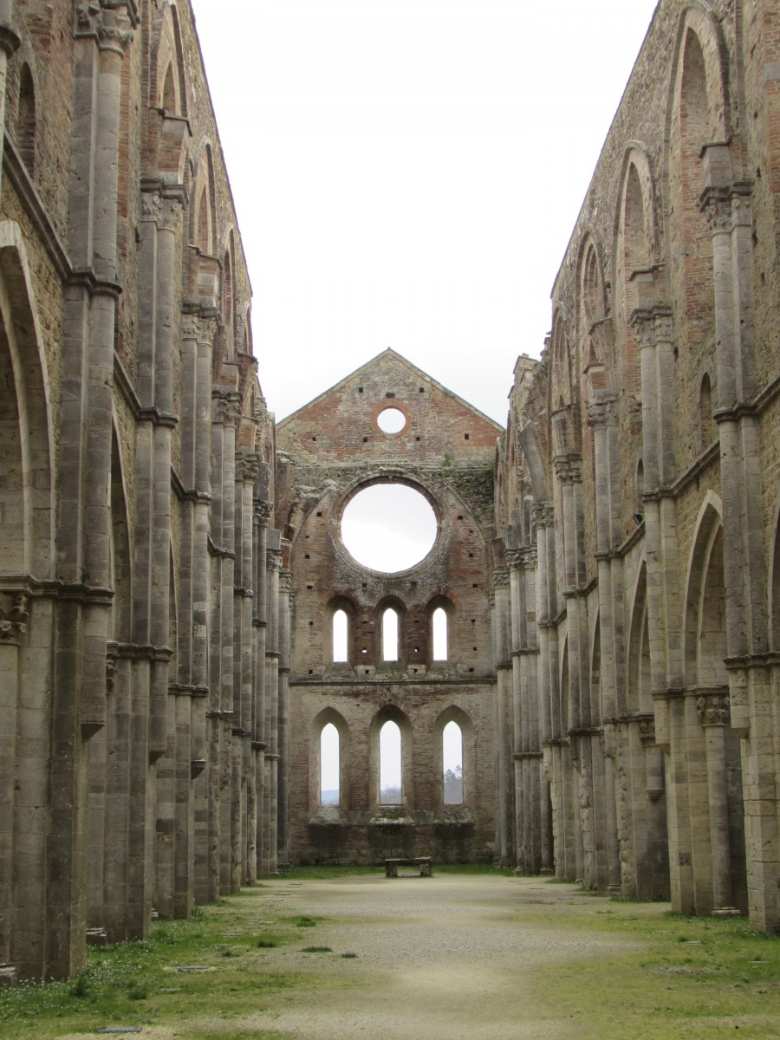 This abandoned abbey and the still intact church nearby boast a fascinating history tied to Galgano Guidotti, a significant 12th-century figure. The repentant Galgano supposedly plunged his sword (previously used for wicked deeds) into a stone atop Montesiepi. The sword's hilt created a cross, which was seen as a sign of his newfound piety. As a result of this sensation, the man and place were sanctified, later visited by pilgrims and monks. This became the site of a round church still standing today, where visitors can still find the stone and sword hilt. Word of the sword artifact undoubtedly spread quickly throughout Europe; it's possible that this sword is the very source of King Arthur's legend. A few decades later, in 1218, a large complex was built in the valley below, which became the Abbey of San Galgano.
The church is free for visitors, and its round shape and domed ceiling make the space inside a great resonating chamber. Next to the chapel you'll find an herbalist shop offering many products (soaps, oils, jams, liqueurs) made by various local artisans or other monastic colonies in Tuscany.
The abbey ruins can be visited by paying a small price for the incredible experience of strolling through the haunting space. The abbey was mostly left to ruins by the 1600s, and its roof and bell tower collapsed in the late 1700s, making it a source of stone for other local buildings until historians and archaeologists began working to preserve its remains.
This post was provided by LittleRoadsEurope.com.
Zeneba Bowers and Matt Walker are professional classical musicians who recently founded Little Roads Europe, a business dedicated to immersive and authentic explorations of small-town Ireland, the United Kingdom and Italy. Their website, LittleRoadsEurope.com, contains a wealth of information about hundreds of destinations; they also build custom Italian itineraries for their many happy clients. Their travel style focuses on local food and culture and seeks to discover memorable, out-of-the way experiences that aren't in most guidebooks. Zen and Matt are also the authors of an e-book, Six Tourist-Free Itineraries for the Foodie Traveler in Tuscany.
You might also be interested in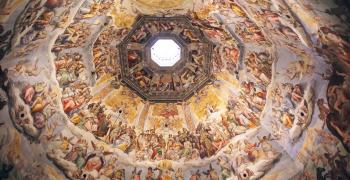 Learn more
Art and Culture
Tuscany is the cradle of the Renaissance and known all over the world for its immense artistic and cultural heritage.
continue...