Here's the quintessential image of Tuscany
Visit Monticchiello in Val d'Orcia
A fantastic winding road lined by cypress trees that makes its way through soft undulating hills in the middle of a beautiful green countryside… that's probably the image that best represents Tuscany and its magical landscapes.
Take a look at the photo below. Do you know where it was taken? Well, following the ancient Via Cassia south from Siena you'll find some of the most charming and characteristic views of Tuscany: the Val d'Orcia. As soon as you enter this enchanting valley of incomparable beauty, a unique and suggestive territory opens to your eyes: vines, olive trees, fields and woods that form a lovely patchwork highlighted here and there, with villages of outstanding art and architecture. Montalcino, San Quirico d'Orcia, Pienza and Bagno Vignoni are the most popular names, but, not far from Pienza, stands the lovely medieval village of Montichiello - that's where the image comes from - and its fascinating surrounding scenery. Following the main road leading to Montichiello from south you'll meet this scenic cypress lined road.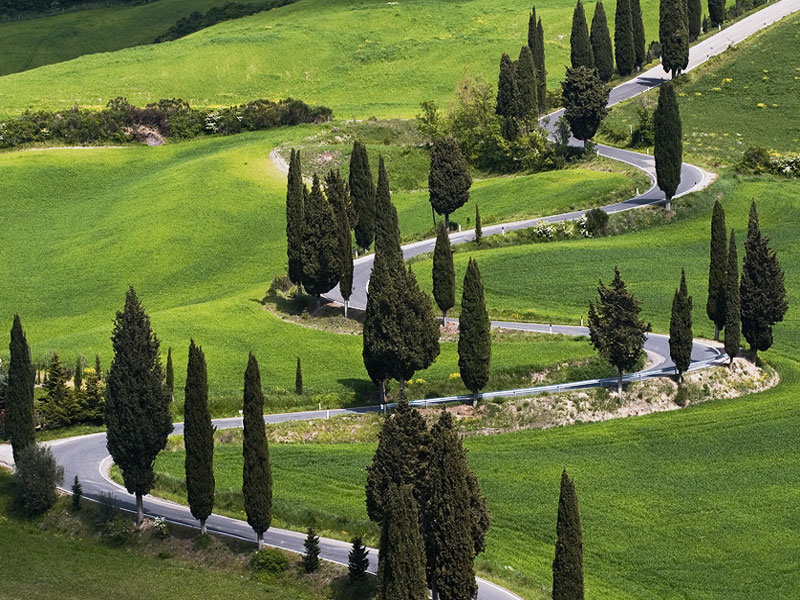 Let's get closer to the village!
Montichiello is a tiny fortified medieval village known as the "terrazza della Val' Orcia" - the terrace of Val d'Orcia- for its wonderful hilltop position offering vast and outstanding views over Pienza and the surrounding waving hills. Its defensive thick walls and towers are preserved only in part, just 3 of the original 17 towers have survived. In the highest part of the village you find the Torre del Cassero, that fortunately has remained intact and is now of private property. You enter the village by Porta Sant'Agata through a beautiful leaning watchtower, and your attention is soon captured by the finely restored stone houses, beautifully adorned by colorful flower pots and lovely little balconies. The village still maintains its charming medieval characteristics with its perfect arches, ancient stairs, lovely window sills, and characteristic balconies.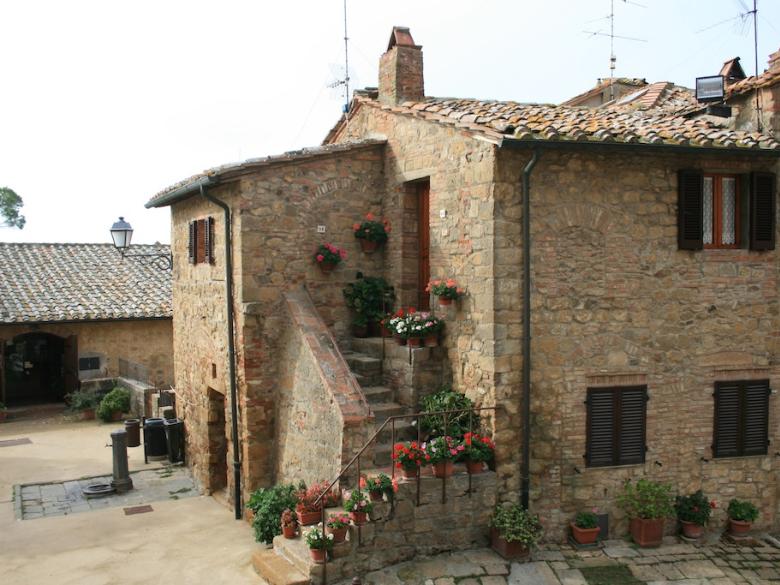 The Church of Santi Leonardo e Cristoforo is a must visit, it dates back to the 13th century and houses beautiful 14th century Senese frescoes, and a Madonna by Pietro Lorenzetti. Right next the Church there's a little shop selling wonderful handmade fabrics, not to be missed! The name of Montichiello is also associated to its Teatro Povero, theatrical representations written and performed by the local people of the village, going on stage every summer. The citizens of Montichiello play themselves and their folk and farming traditions. Unlike other villages, here it's still possible to enjoy a wide and endless panorama all over this amazing countryside adorned with cypress trees and interspersed with badlands and green hills dotted with yellow brooms. If you happen to come to Val'Orcia, you should definitely visit Monticchiello and take some time to admire its wonderful natural landscape.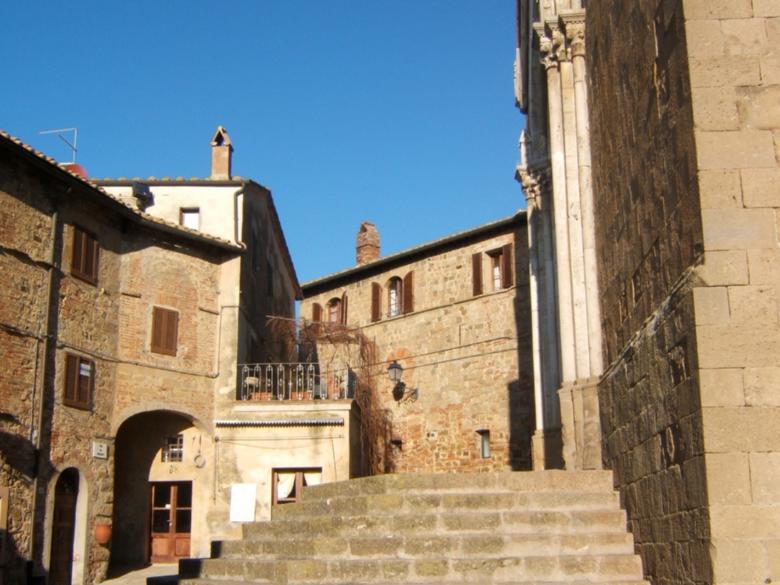 You might also be interested in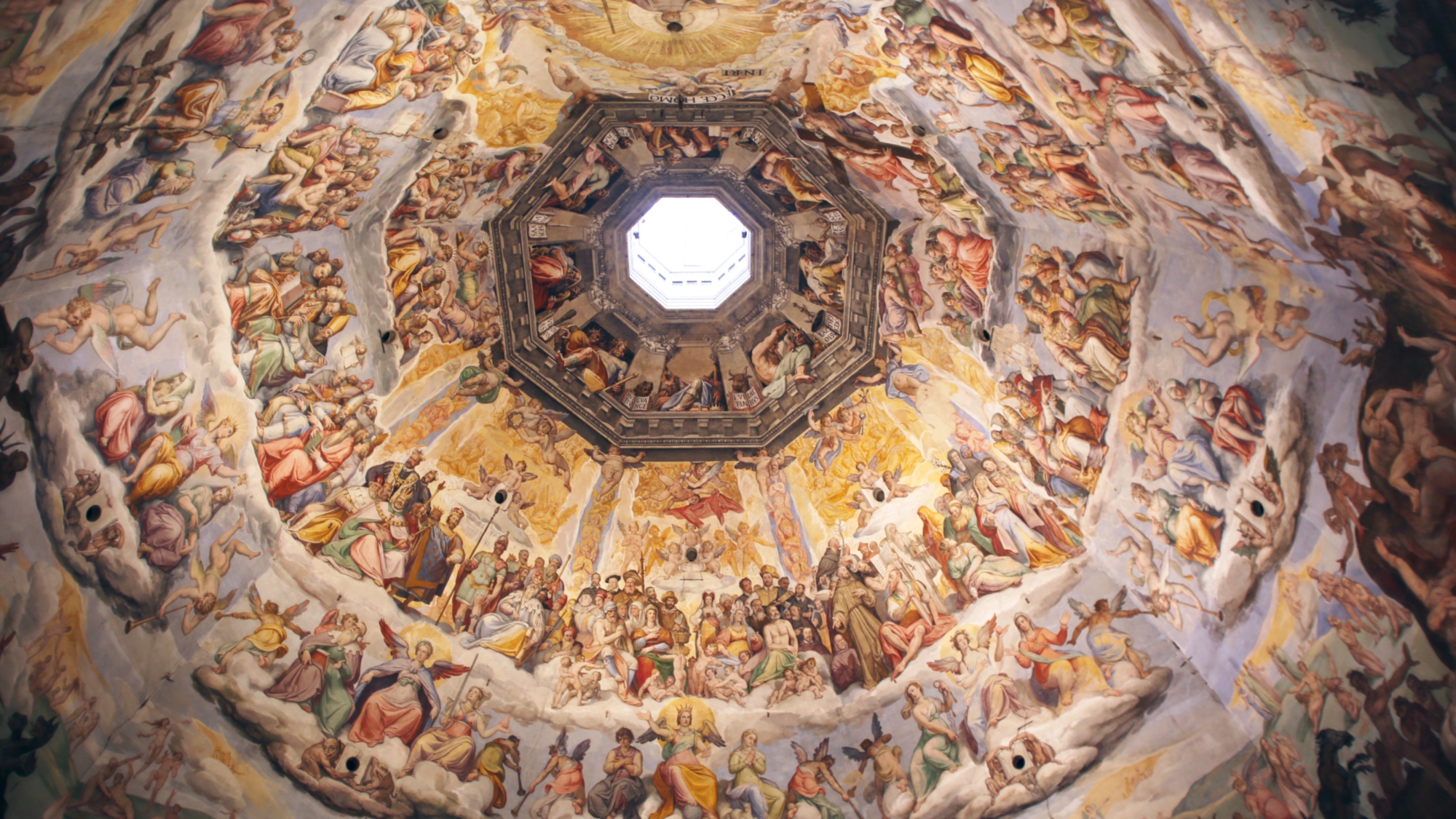 Learn more
Art and Culture
Tuscany is the cradle of Renaissance and it's famous all over the world for its huge artistic and cultural heritage, rewarded by the UNESCO that ...
Continue...