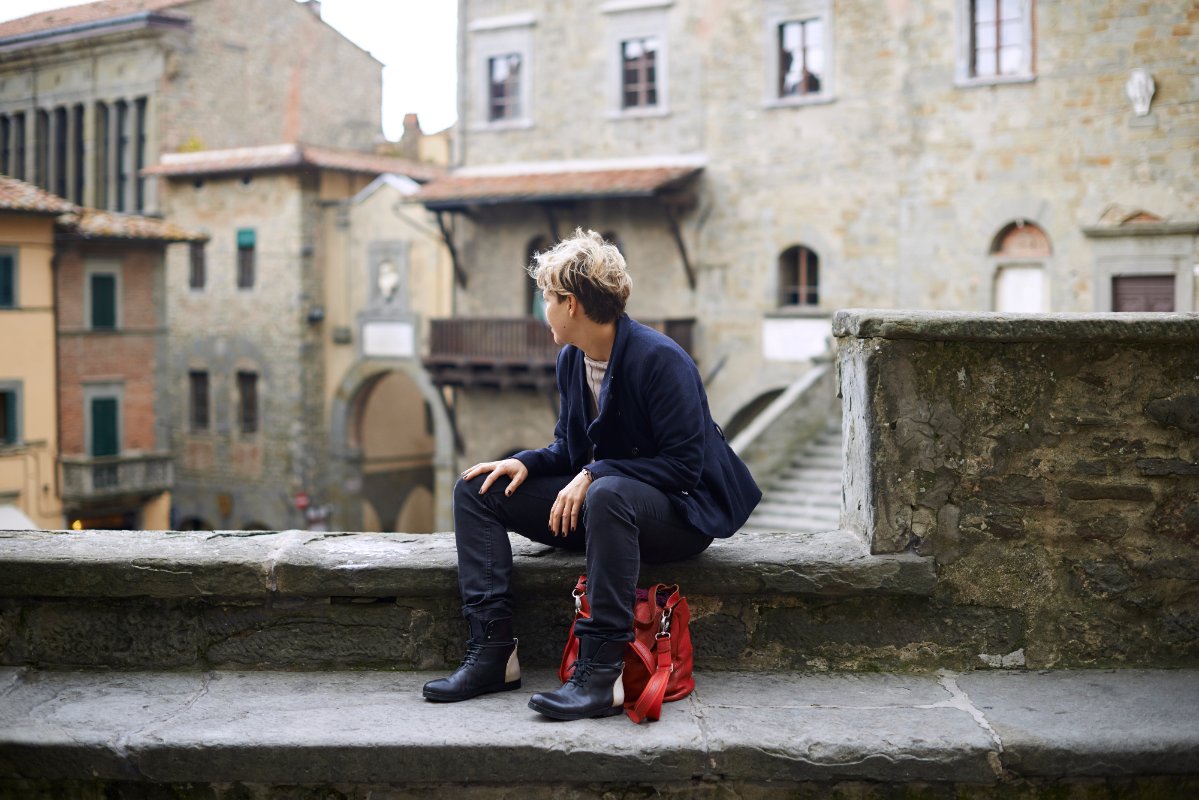 Lucca is Tuscany's best choice...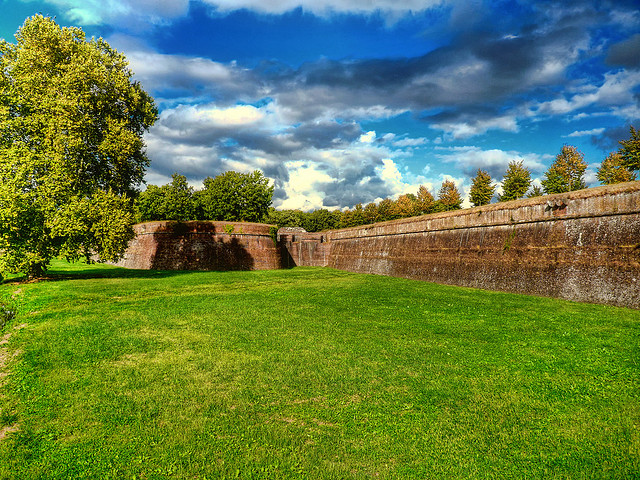 I have been reading a lot about
Tuscany
and
Italy
and I realize there's a lot of buzz about
Lucca
lately. Everybody is talking about it! From bloggers to magazines, it seems the world has just discovered this "idyllic" place. I like the word "idyllic", it was used by Forbes (read below) last year in an article that described Lucca as one of the best places to live.
Why is Lucca a unique place to visit:
The town of Lucca itself is great, but it also makes a perfect home base to visit much of Tuscany because of its location: it's close to the sea side and to the mountains and national parks, and also close to a major road that reaches Pisa in half an hour. From nearby Viareggio in Versilia, you can  take a boat trip to see dolphins, or in the winter ski at Abetone.
Because it's a real Tuscan town with real Italian families who live there, with old style shops (although some chain stores have recently arrived).
Because you can still eat well and without spending too much in Lucca. The area is known for many particular foods (good olive oil production, lots of meat). There are a lot of good bars with local sweets, and everywhere you go you're guaranteed delicious "gelato" (ice cream). More so in Lucca than anywhere else, maybe because of its small size, you're likely to find quality food.
It's perfect for bike riding! All local Lucchesi ride bikes - why? because it's at sea level so the whole town is flat, and also there are few cars allowed inside the walls. Speaking of walls, the best place to rent a bike in Lucca and ride it is along the top of the Renaisance ramparts which have been converted into a lovely treed park.
Because Lucca has the feel of its medieval past with layers of history clearly evident in its architecture and especially in its city planning. Lucca has Roman origins and the most famous piazza of Lucca is thanks to this: the piazza dell'ampiteatro is the only oval shaped piazza in all of Italy and it is configured as such thanks to the footprint of the Roman ampitheatre that is preserved with the construction of the medieval homes on the piazza.
[youtube]http://www.youtube.com/watch?v=ydl--z01b70[/youtube]
Forbes - Europe's Most Idyllic Places To Live Lucca, a medieval city within a city in the region of Tuscany, central Italy. It has "all the Tuscan charm of its neighbors Pisa and Tuscany but without the crowds," says Gillian Pearsall, marketing manager at Intrepid Travel. Tour busses are not the norm here: It's "blissfully cut off by its perfectly preserved Renaissance walls," says Schultz.
The Independent - Why the sun always shines on lucky Lucca The Fattoria (farm) is perfectly located for a base to explore Tuscany's (and Liguria's) big-ticket attractions. Pisa (leaning tower, Galileo's birthplace); the seaside resort of Forte dei Marmi; the coastal beauty of the Cinque Terre ports; are all about an hour's drive away. Florence is a day trip; Pistoia and Vinci are excursions. The immediate surroundings, however, are rich enough to occupy a week of exploration.
Now even Adventures of Disney offers a trip to Italy that includes a Lucca Bike Ride (check on this
link
). Should we worry? ;)
Here
are some pictures of Lucca. Enjoy!
Lucca travel guide
Where to rest
Where to eat
Itineraries
[geo_mashup_map] Ps. Thanx to
wysic
for the picture of this post, thanx to
tylerandlaurasmith
for the video.
You might also be interested in